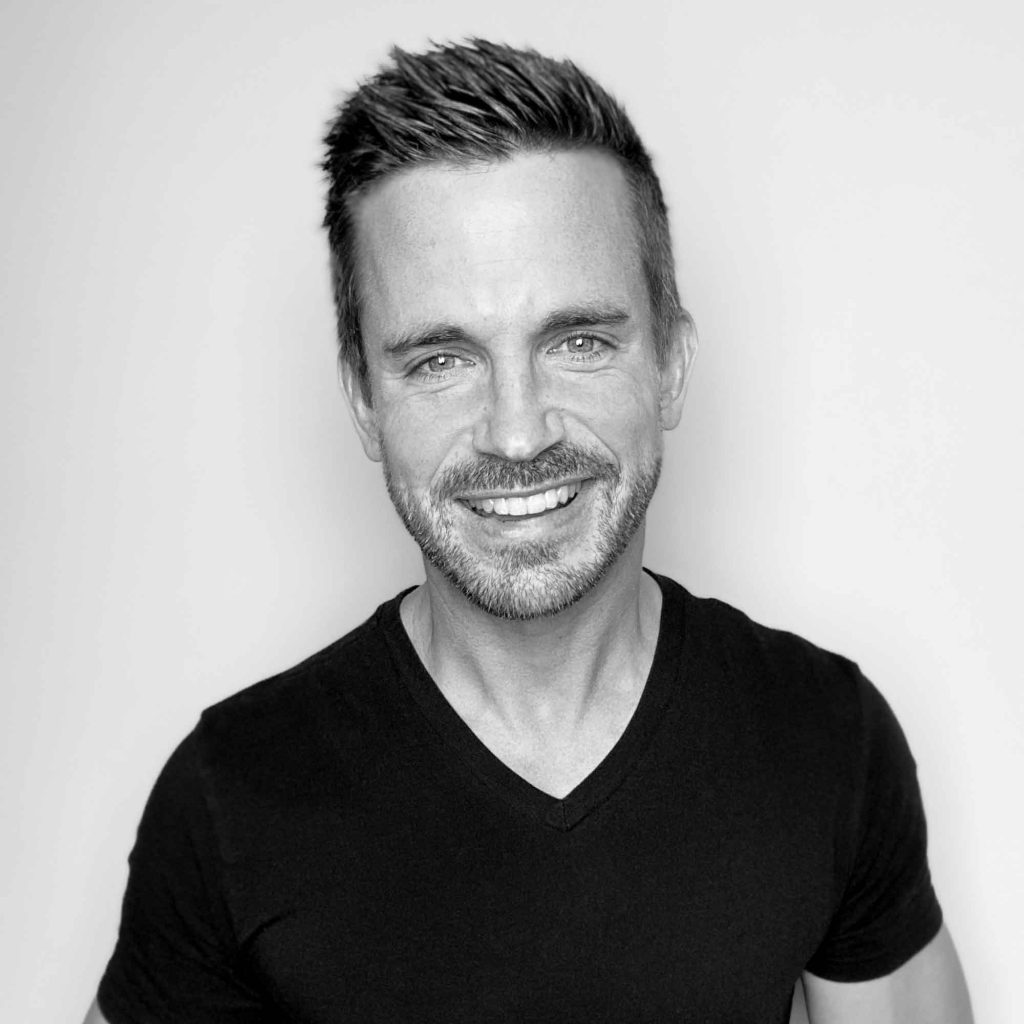 Brand Positioning
It's a crowded marketplace with lots of photographers, and you want to stand out in that crowd. Brand positioning is one of the most effective ways to do this, and we'll show you how.
You Can Book Clients More Easily
Host of The Bokeh Podcast, Nathan Holritz – wedding photographer of over a decade and CEO of Photographer's Edit – defines the concept of brand positioning, shares its benefits, and walks you through the 6 primary steps to establishing a clear and distinct brand position statement. Listen in and follow along with the FREE worksheet linked below to develop your own unique brand position!
Brand Positioning Consultations
In this special Bokeh Podcast series, host Nathan Holritz will coach individual photographers through the process of developing their own brand position statements. Listen in for insights you can apply when creating your own brand position!
Ready to Get to Work?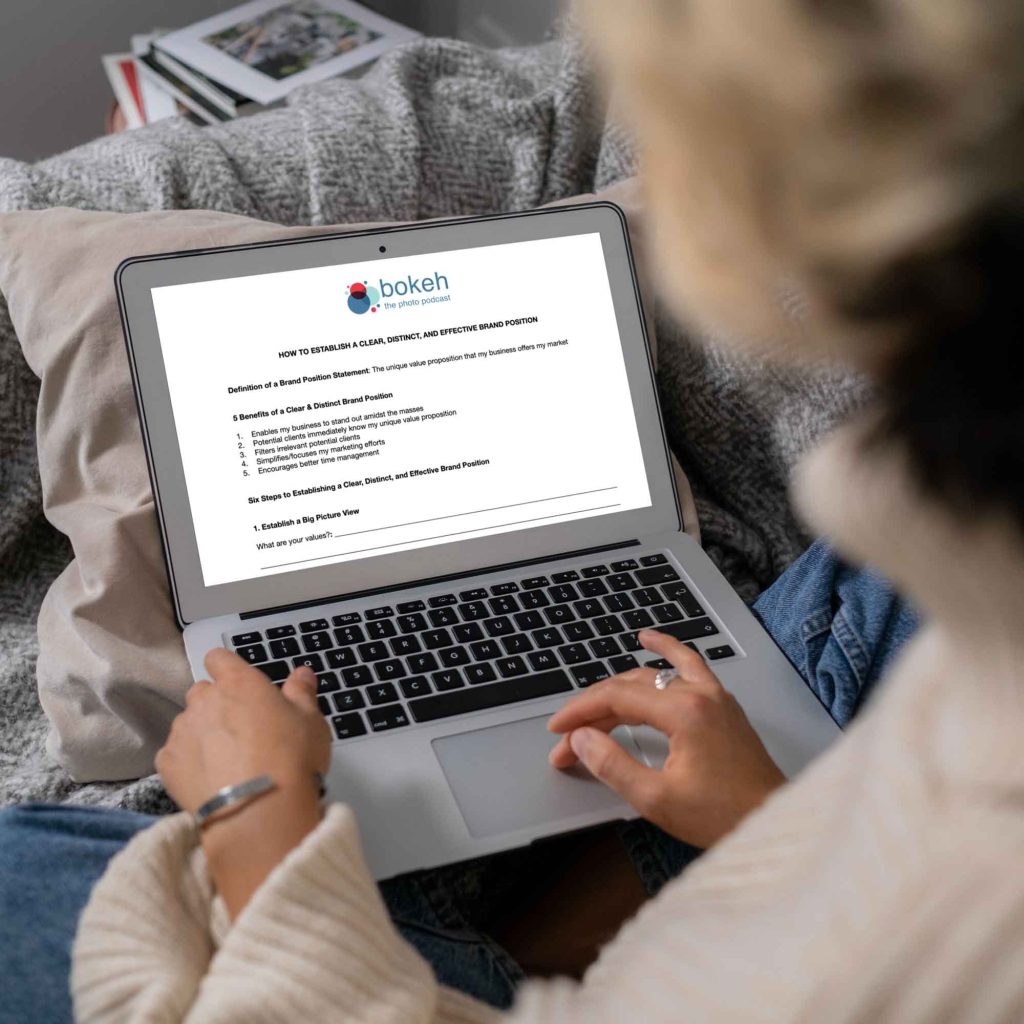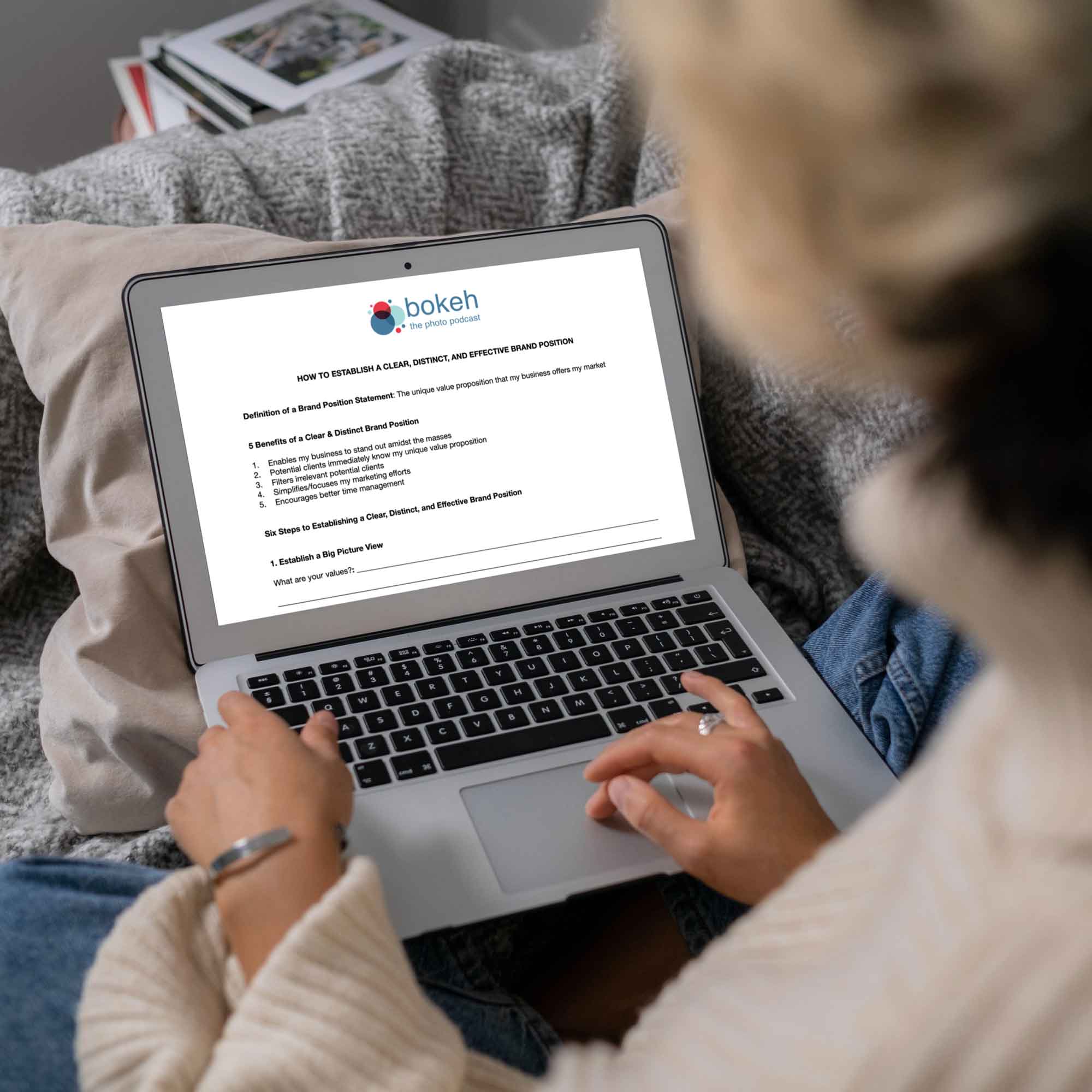 Download our FREE brand positioning worksheet and get to work creating and implementing a strong brand position for your photography business. We bet you'll book clients more easily this season!