Episode 609: Brand Position Consultation – Eden Mitchell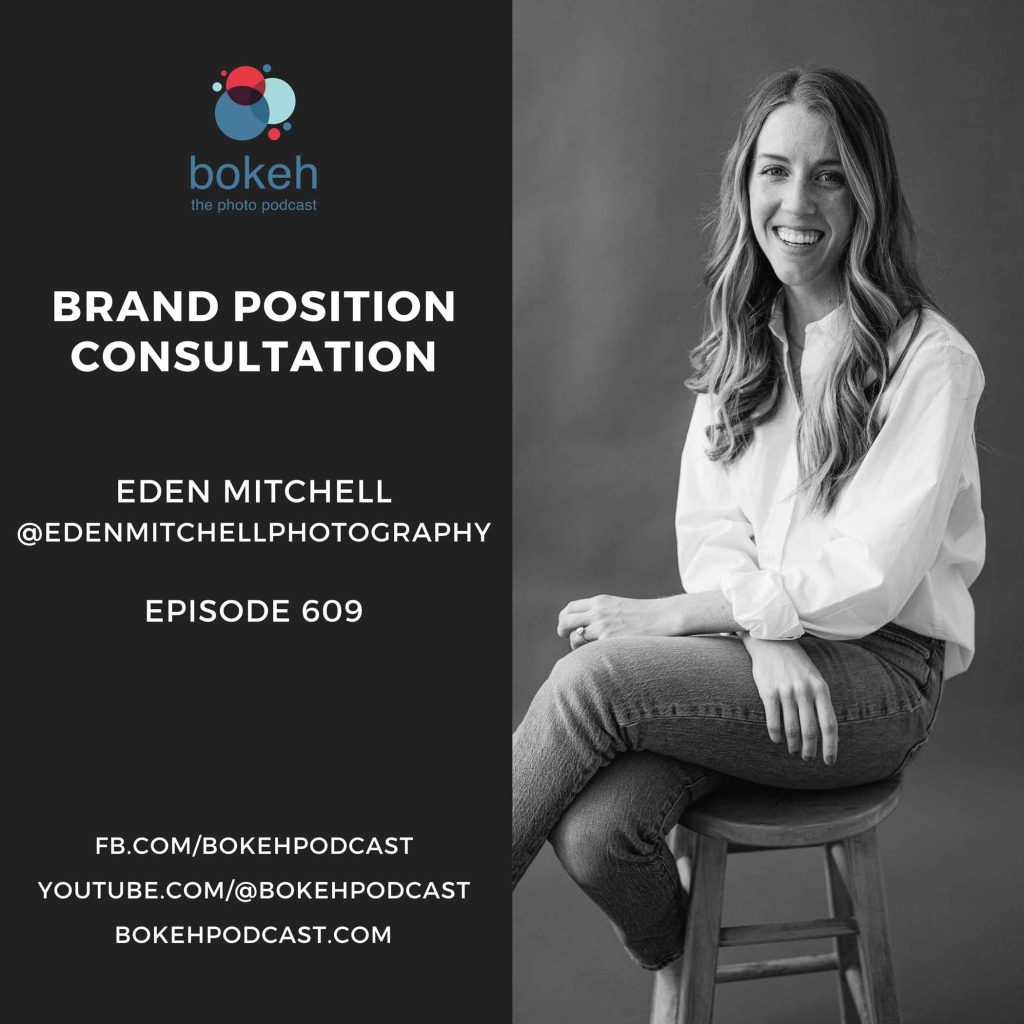 In a crowded market with so many photographers, a clear and distinct brand position will enable us to stand out and capture the attention of potential clients more effectively! Join us for this Bokeh Podcast episode to learn how to establish, communicate, and leverage a strong brand position in your own photography business! And bonus: guest co-host Lisa Aihara of Ellette Studio joins us to give design insight as well!

The Bokeh Podcast is brought to you by Photographer's Edit: Custom Editing for the Professional Photographer. You can subscribe to the Bokeh podcast on the Apple podcast app, follow on Spotify, add to your playlist on Stitcher, or listen on Overcast.