How It Works
Ready to get started with your Custom Color Correction order? Follow the 5 simple steps below!
Step 1: Create an Account
Simply click on the "Create An Account" button in the header of our website and you'll land on our self-explanatory account creation form! Complete the required fields and step 1 is done!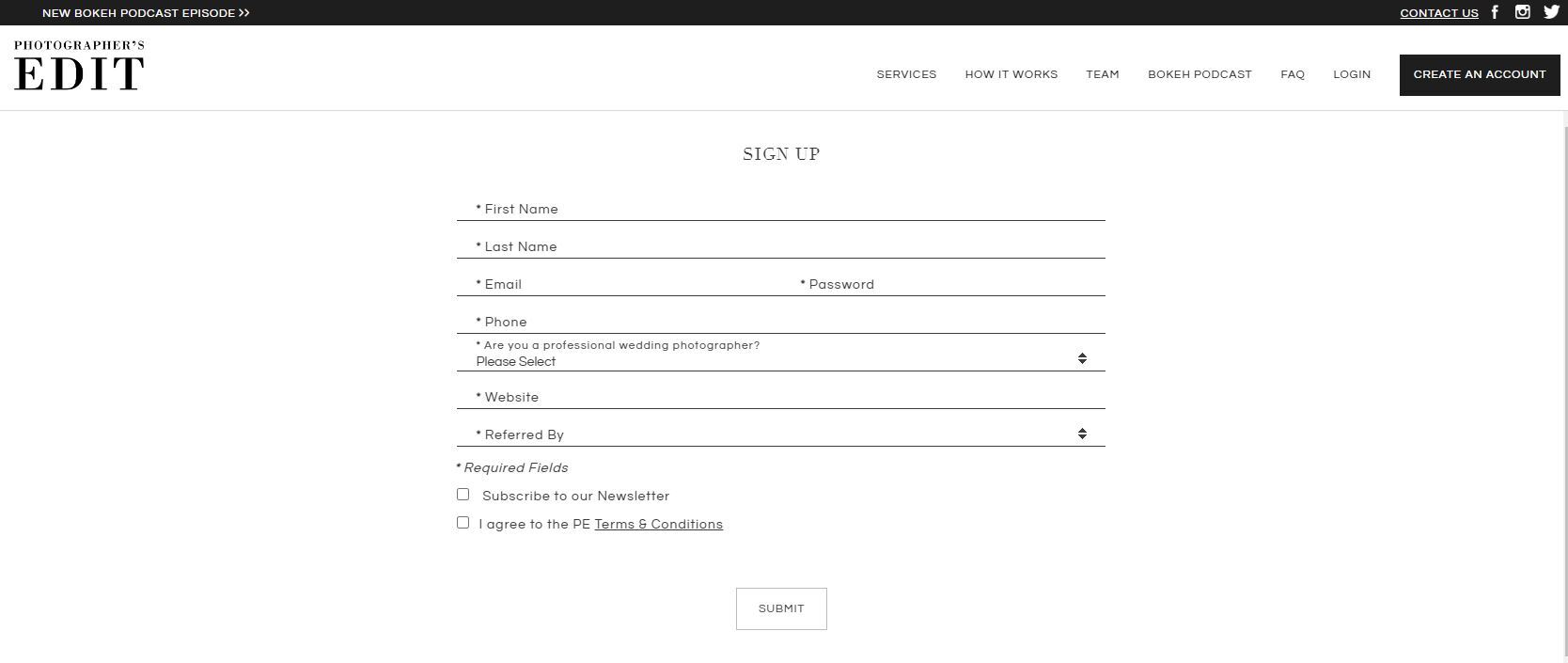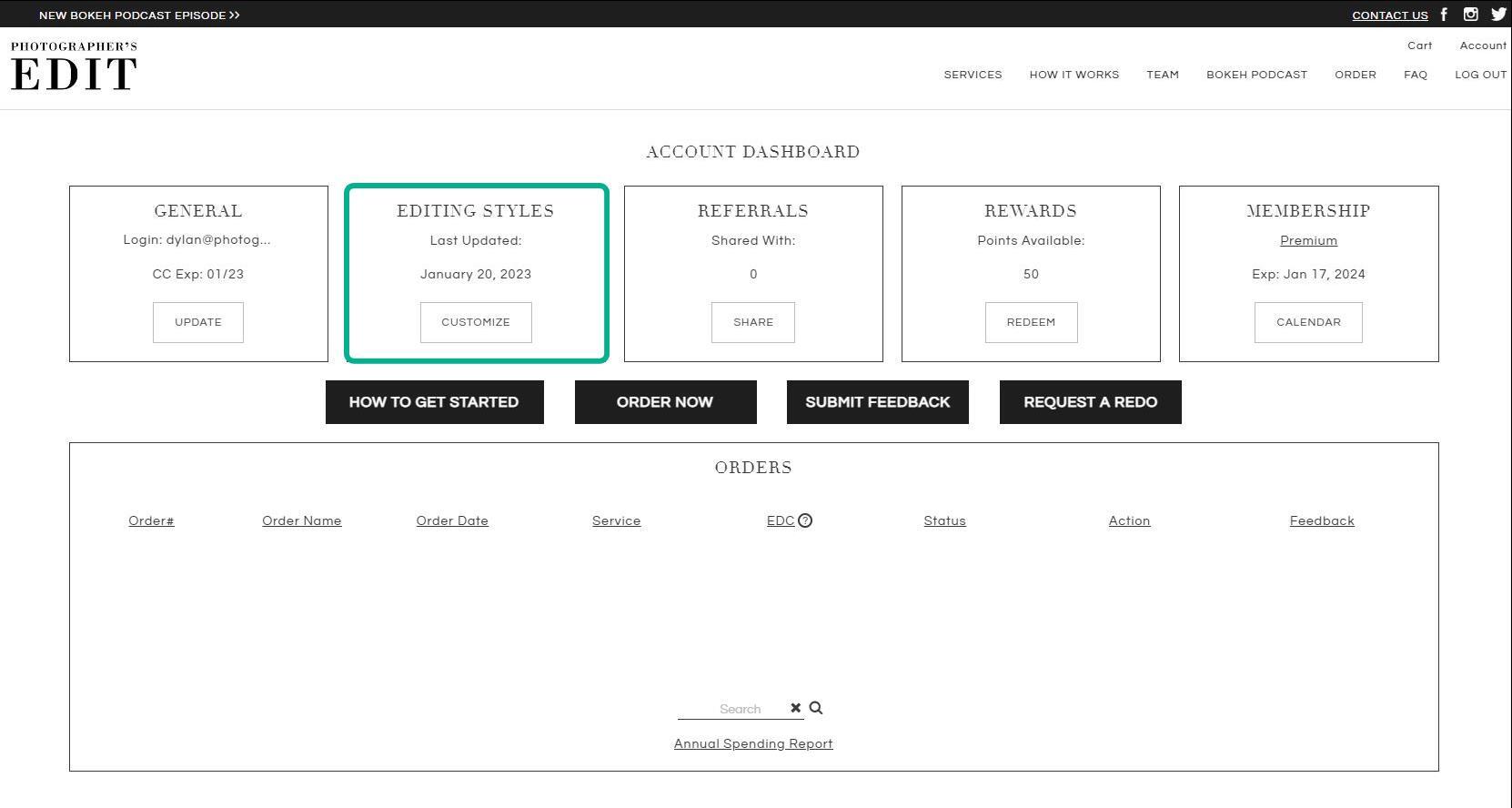 Step 2: Share Your Editing Style
Likely THE most important step in this process is sharing your editing style with us! The more detail and example images that we have, the better we can match your style! From your Account Dashboard, click on Editing Styles and share away!
Step 3: Prepare Your Files to Send
Prepare your photos in Lightroom Classic or Capture One, export your Catalog (with Smart Previews for LR users), and upload your files to your favorite cloud service. You'll simply share the link with us when you place an order!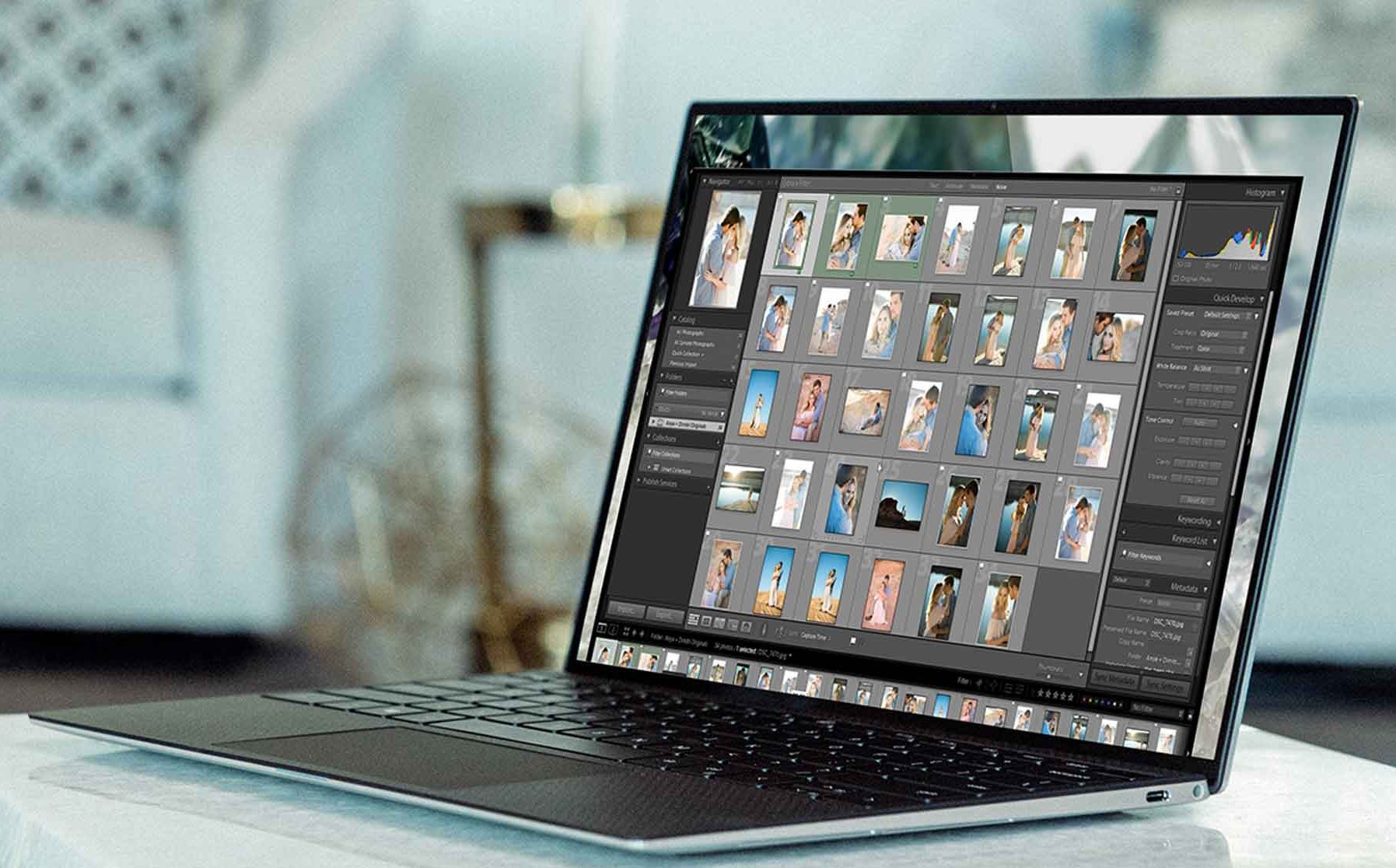 Step 4: Place Your Order
Access the order form from the link in the header of our website, choose from the many options to customize your order, and share the link to your images.
Step 5: Download Final Images and
Share Feedback!
When your Lightroom order has been completed, download the finished Lightroom catalog, connect it to your original files, and export the finished files! Make sure to give us feedback!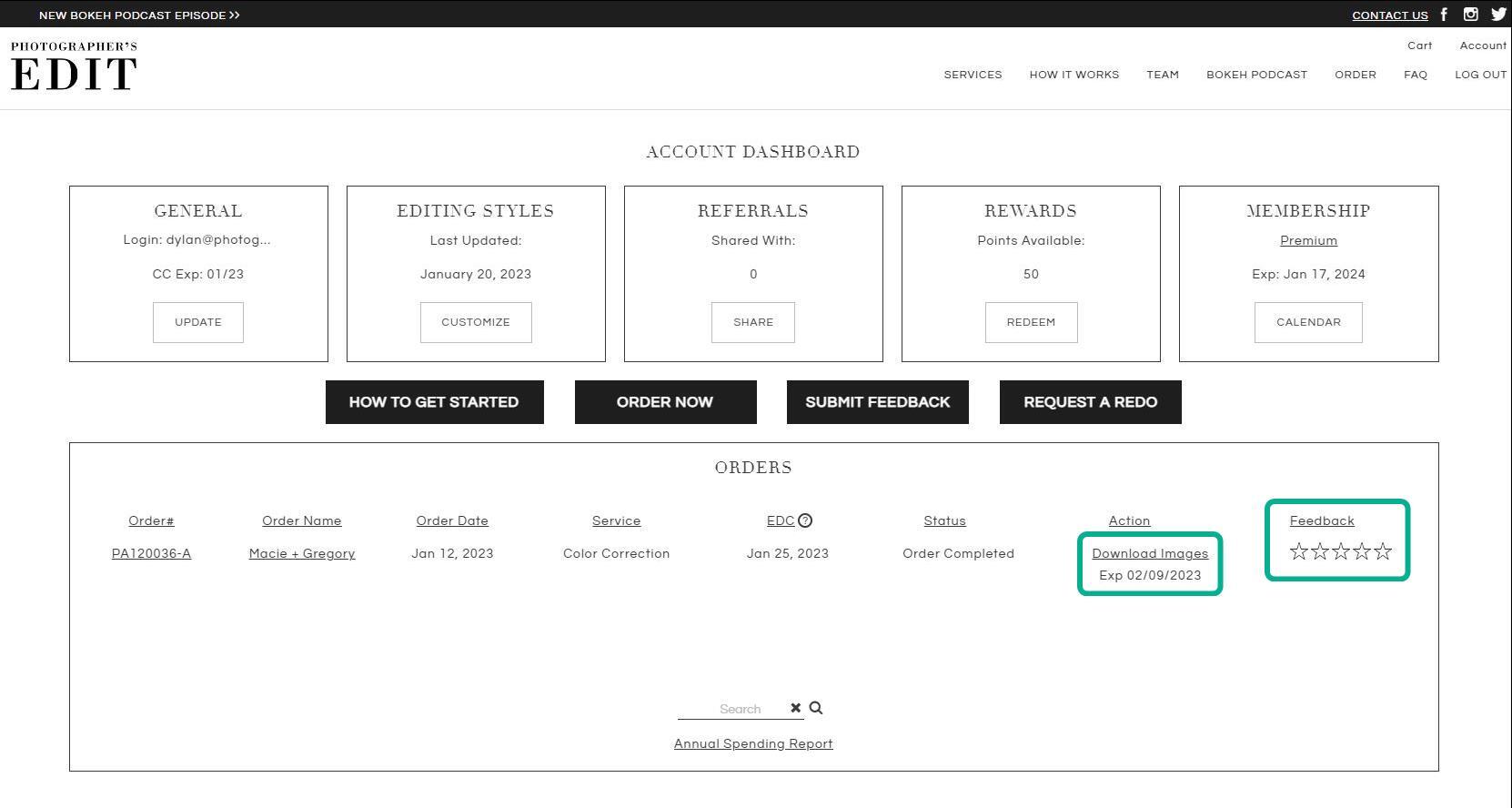 Need More Information?
Curious to learn more details about the Photographer's Edit Workflow for both custom color correction AND retouching? Click on the button below to check out our FAQ page!
That's it!
Ready to get started?
Click the button below to join your fellow photographers in the joy of having your life back. Begin the process of outsourcing your editing today!