Episode 608: How to Convert Visitors to Customers with a Better Website – Jeff Brown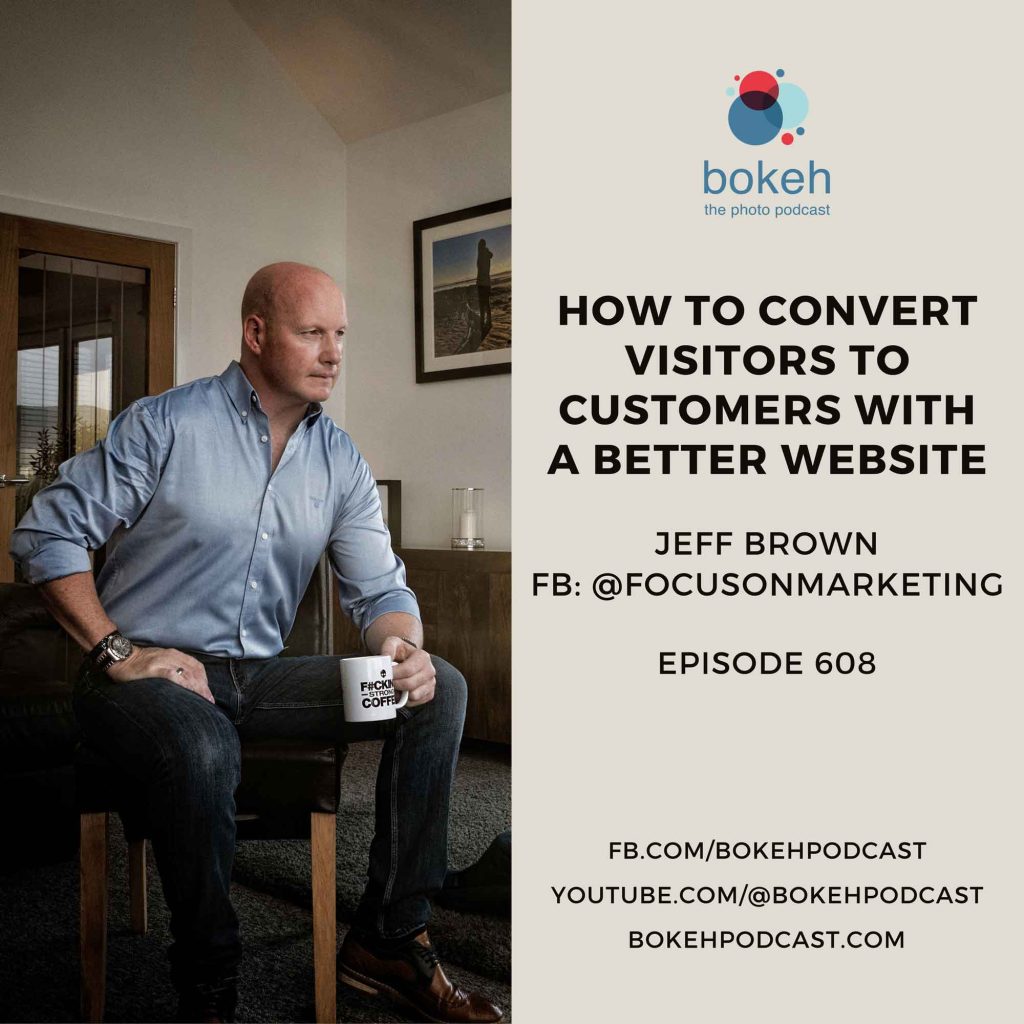 The primary purpose of your website is to convert visitors to customers. If it's not doing so consistently, it's time for change! Listen to this conversation with Jeff Brown to learn how to update your website for higher conversion and business growth!

The Bokeh Podcast is brought to you by Photographer's Edit: Custom Editing for the Professional Photographer. You can subscribe to the Bokeh podcast on the Apple podcast app, follow on Spotify, add to your playlist on Stitcher, or listen on Overcast.
Show Notes:

Jeff's introduction (1:35)
What big principle can Jeff share to help photographers work more efficiently? (5:27)
What big idea helped enable the growth Jeff saw in his photography business? (10:15)
Why does Jeff think photographers tend to focus on the aesthetic of their website vs the goal of conversion? (15:40)
What are the 5 big ideas that will help photographers improve website conversion? (20:47)
1. Have 1 primary purpose and 1 backup purpose for your website
2. Communicate the benefits of hiring you vs just sharing pretty pictures
3. Delete the testimonial page
4. Include pricing on your website
5. Blog with the intention of showing up for indirect searches

Links:
https://thephotographersmentor.com
https://thephotographerssuite.com
https://surferseo.com
https://ubersuggest.com
https://hoth.com