Bonus Episode: How to Use Your Phone's Camera for Professional Work – Kim Kovacik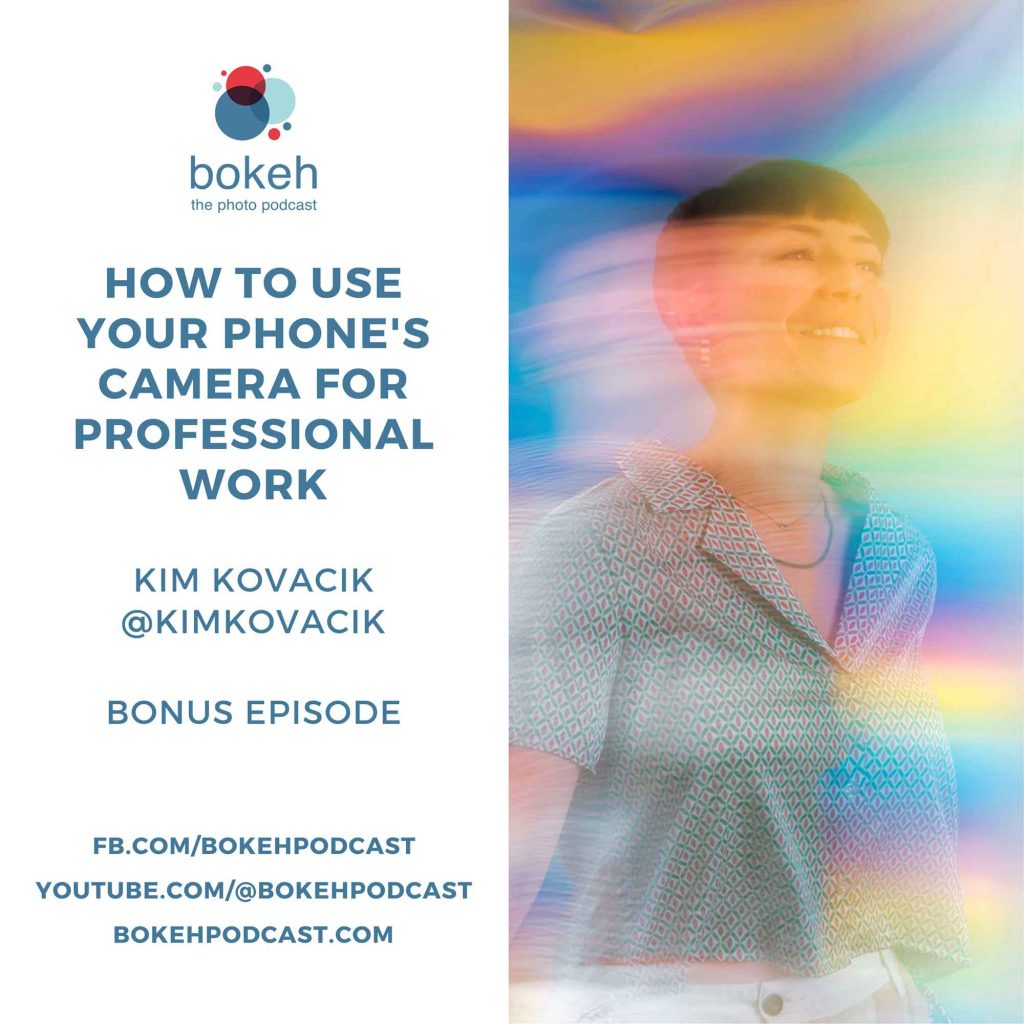 Cameras on phones are just cheap, lackluster wannabes when it comes to professional photography. Or are they? Join us for really important food for thought in this episode with photographer Kim Kovacik, as we talk about the role of phone cameras in the professional photography world! Oh, and spoiler alert: Kim has photographed an ad campaign for a well-known brand…with her phone! 

The Bokeh Podcast is brought to you by Photographer's Edit: Custom Editing for the Professional Photographer. You can subscribe to the Bokeh podcast on the Apple podcast app, follow on Spotify, add to your playlist on Stitcher, or listen on Overcast.
Show Notes:

Kim's Introduction (2:45)
What was Kim's introduction to using her phone for photography? (4:35)
Will it take some time for the professional photography world to accept a phone as a camera? (10:50)
How did Kim snag the opportunity to photograph for Panera – using her phone? (20:45)
What are some of the technical strategies Kim considered when shooting for Panera? (29:50)
1. Photographed in raw
2. Capture the lo-fi aesthetic
3. Locked lighting manually on the phone screen
4. Shot hand-held at times

Links:
https://instagram.com/kimkovacik
https://kimkovacik.com
https://kimkovacik.com/panera