Episode 480: Brand Position Consultation – Whitney Smith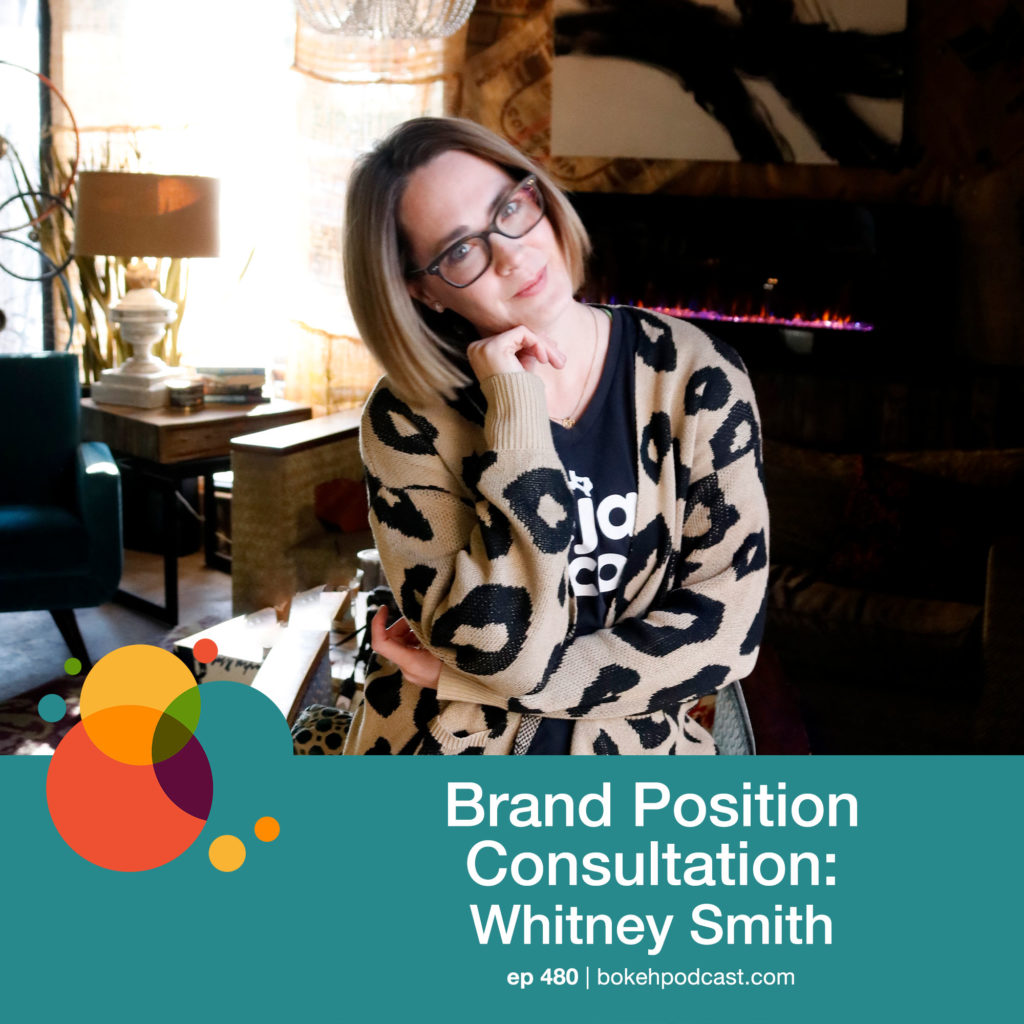 What are you doing to stand out amongst the throngs of photographers in your market? A strong, distinct brand position is a great place to start.
In these special Brand Position Consultations, we explore developing unique brand positions with professional photographers. In episode 480 of the Bokeh Podcast, Whitney Smith of Dandelion Photography joins us to refine her brand position as a senior and teen photographer who brings fun and happiness to her clients through their experience with her. Listen in to hear the recommendations and ideas that will help her stand out from her competition even more.
The Bokeh Podcast is brought to you by Photographer's Edit: Custom Editing for the Professional Photographer and Miilu: The Simplest Way to Create and Manage Timelines and Shot Lists for the Events You're Photographing. You can also subscribe to the Bokeh podcast on the Apple podcast app, follow on Spotify, add to your playlist on Stitcher, or listen on Overcast.
Show Notes

Brand Position: The unique value prop that our businesses offer to our market.
Benefits of a Clear and Distinct Brand Position:
A. Enables Potential Clients to Immediately Know Your UVP
B. Filters Irrelevant Potential Clients
C. Simplifies/Focuses Marketing Efforts
D. Encourages Better Time Management
Based in: Midland, Texas
Focus: Fun and creative sessions for teens and seniors
Biggest pain points for clients: (13:14) People can't relate to them due to the age difference
Motivation for starting a photography business in this market (15:54)
Analysis of the competition (22:47)
4 Ways to Establish a Clear and Distinct Brand Position: (31:20)
1. Be the first to offer a service in your marketplace
2. Be the first to own a position for a service that already exists
3. Offer a variation on a service
4. Name a target market
Diving into Whitney's current position statement (33:40)
Suggestions:
1. Add more color to the website to highlight your target market
2. Include images that show extreme happiness
3. Update copy on the website to communicate what clients will experience with Whitney vs the other area photographers
4. Include a Call to Action
Links:
dandelionseniors.com
instagram.dandelionphotog
facebook.com/dandelionphotography
powerthesaurus.org
Want to learn more about the importance of a brand position?
Listen to this episode >>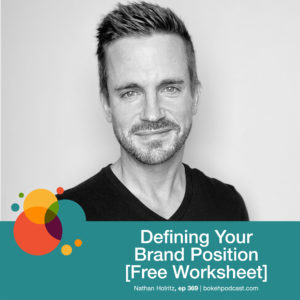 Download our FREE Brand Position Worksheet!
Do you have your brand position figured out? We talk a lot on the podcast about defining your clear and distinct brand position, so we created this resource to help you get started. Check out our special brand position consultation episodes, along with a free downloadable to help you define your brand position! Download Now >>