Episode 481: How to *Actually* Be a Boss: Delegation Demystified – Stacey Owen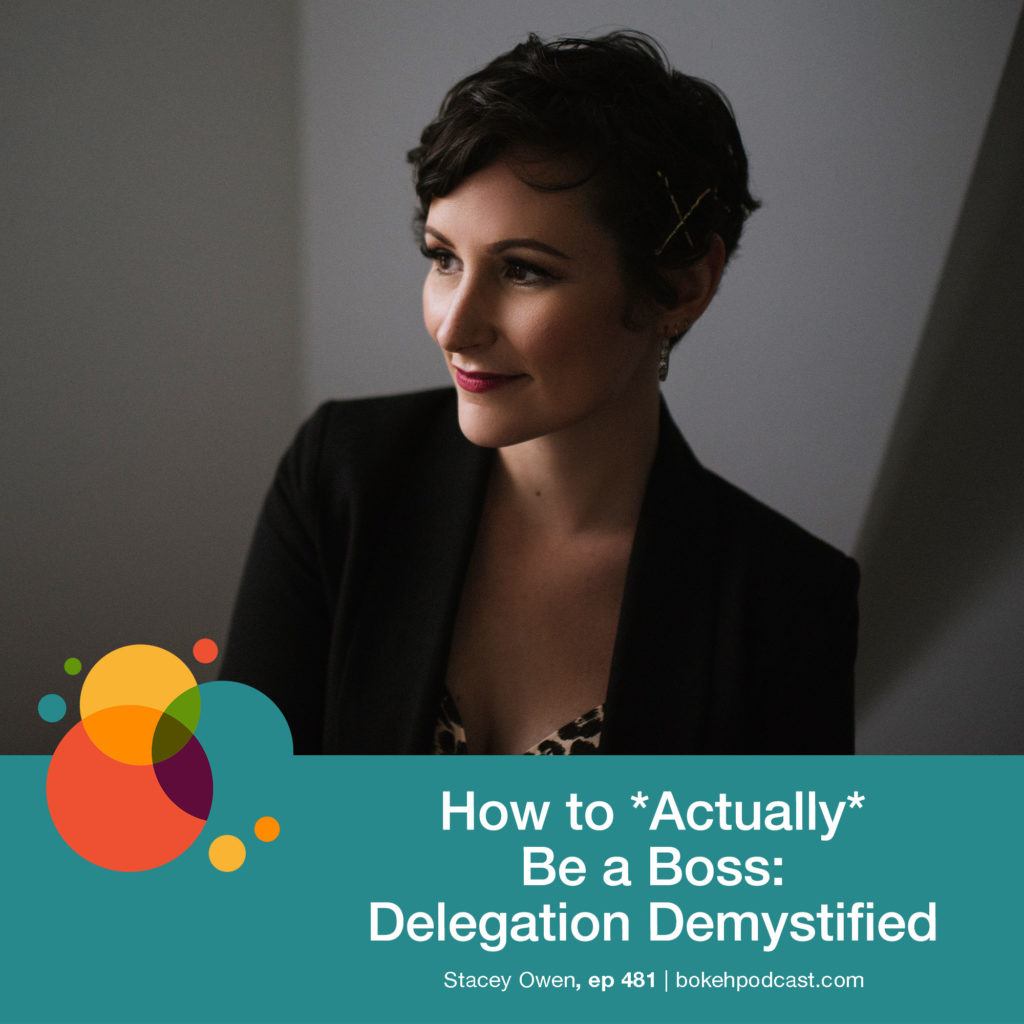 How far do you think you could you take your business if you had a team to help you? Being a business owner doesn't mean that you have to do all the things!
Enter Stacey Owen from Meet Pepper! In episode 481, Stacey debunks the myths surrounding delegation, and provides advice and strategies for how to take control of your business by actually letting some of it go.
The Bokeh Podcast is brought to you by Photographer's Edit: Custom Editing for the Professional Photographer and Miilu: The Simplest Way to Create and Manage Timelines and Shot Lists for the Events You're Photographing. You can also subscribe to the Bokeh podcast on the Apple podcast app, follow on Spotify, add to your playlist on Stitcher, or listen on Overcast.
Show Notes

Customer Experience: Genuinely care about your clients and their success (5:16 )
Insight Behind Stacey's Photography Business: (16:38)
Book Recommendations: (25:07)
Badass Habits: Cultivate the Awareness, Boundaries and Daily Upgrades You Need to Make them Stick – Jen Sincero
Marketing Made Simple by Donald Miller
About Meet Pepper:
Brand Position: Helping Creative Entrepreneurs strategize the marketing and content for their business (32:35)
Delegation/Outsourcing (32:23)
Why Entrepreneurs Don't Outsource or Delegate: (40:07)
1. Cost of Outsourcing
2. No one will be as good as me
3. Client care won't be the same
4. Don't know how to delegate
5. It will take too much time
Links:
meetpepper.ca
staceykrolow.com
Instagram.com/meet.pepper
instagram.com/_noirstories
Stacey's Previous Bokeh Podcast Interview: Episode 242