Episode 482: How to Use Systems to Grow Your Business – Rachael Crowe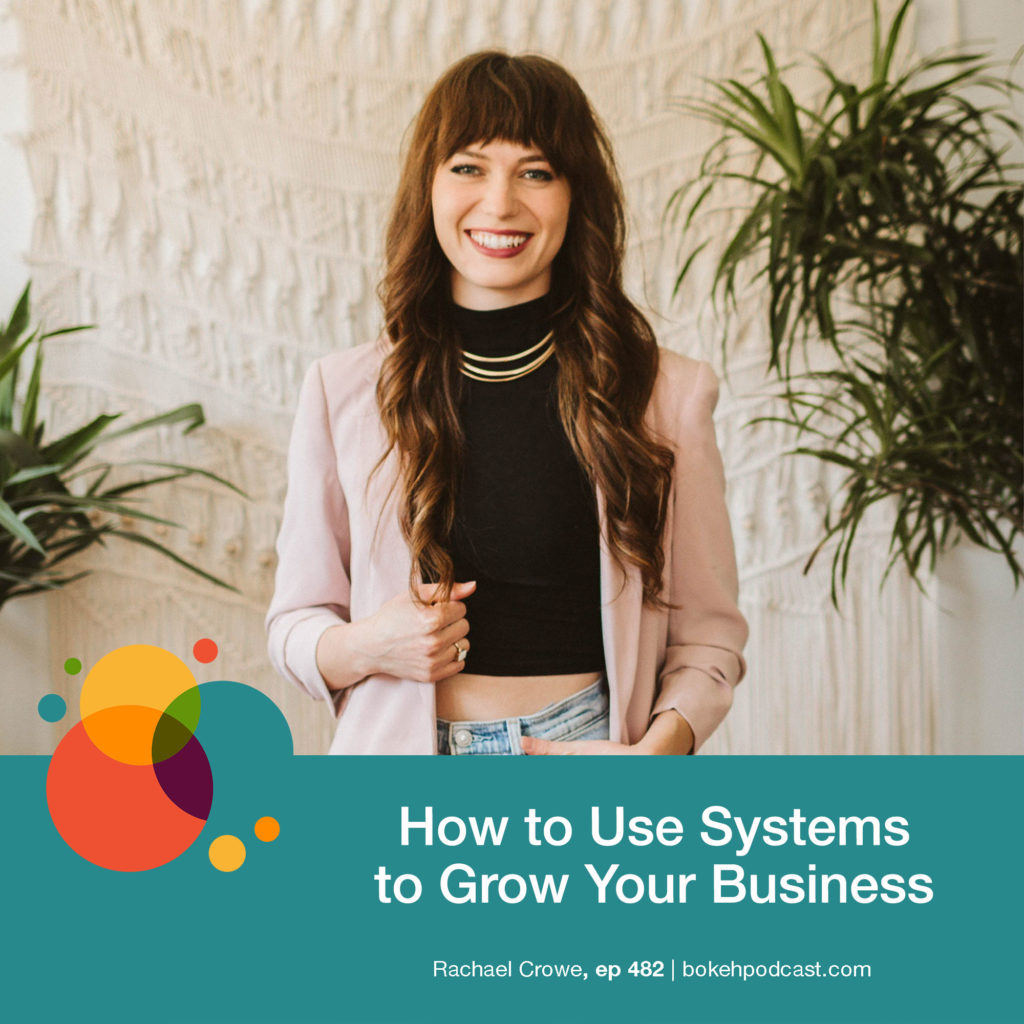 We've all heard the phrase, "Work smarter not harder," but it is easier said than done, right? Maybe not…
Rachael Crowe found that her creativity and motivation was waning due to being "busy" and not having the opportunity to focus on those aspects of business that motivate her. Listen in to episode 482 of The Bokeh Podcast as she shares how she uses systems to grow not only one, but two photography businesses, while still having time to prioritize rest and free time to do things that she enjoys.
The Bokeh Podcast is brought to you by Photographer's Edit: Custom Editing for the Professional Photographer and Miilu: The Simplest Way to Create and Manage Timelines and Shot Lists for the Events You're Photographing. You can also subscribe to the Bokeh podcast on the Apple podcast app, follow on Spotify, add to your playlist on Stitcher, or listen on Overcast.


Show Notes

Brand Position (3:21):
OK Crowe Wedding Photography – Clients work specifically with Rachael as an internationally published wedding photographer.
Willow Wedding Co –  Providing professional photography services while matching the client's needs  – Quality at a lower price point.
Client Experience – Communication is key! (11:54)
Time Management (18:40)
Working Intentionally vs. Being Lazy (29:55)
How Rachael can be an artist while thinking from an entrepreneurial mindset (34:57)
The "5 Why's" Exercise (39:31)
What are Systems? (46:00)
Rachael created her systems by identifying which tasks could be:
1. Combined
2. Delegated
3. Automated
Key Systems that have made the biggest impact on Rachael's businesses (55:28)
1. Honeybook
2. Calendly
3. ClickUp
Links:
okcrowe.com
willowwedding.co
www.instagram.com/okcroweweddings
Honeybook
Calendly
ClickUp