Episode 523: Brand Position Consultation – Jess Fernandez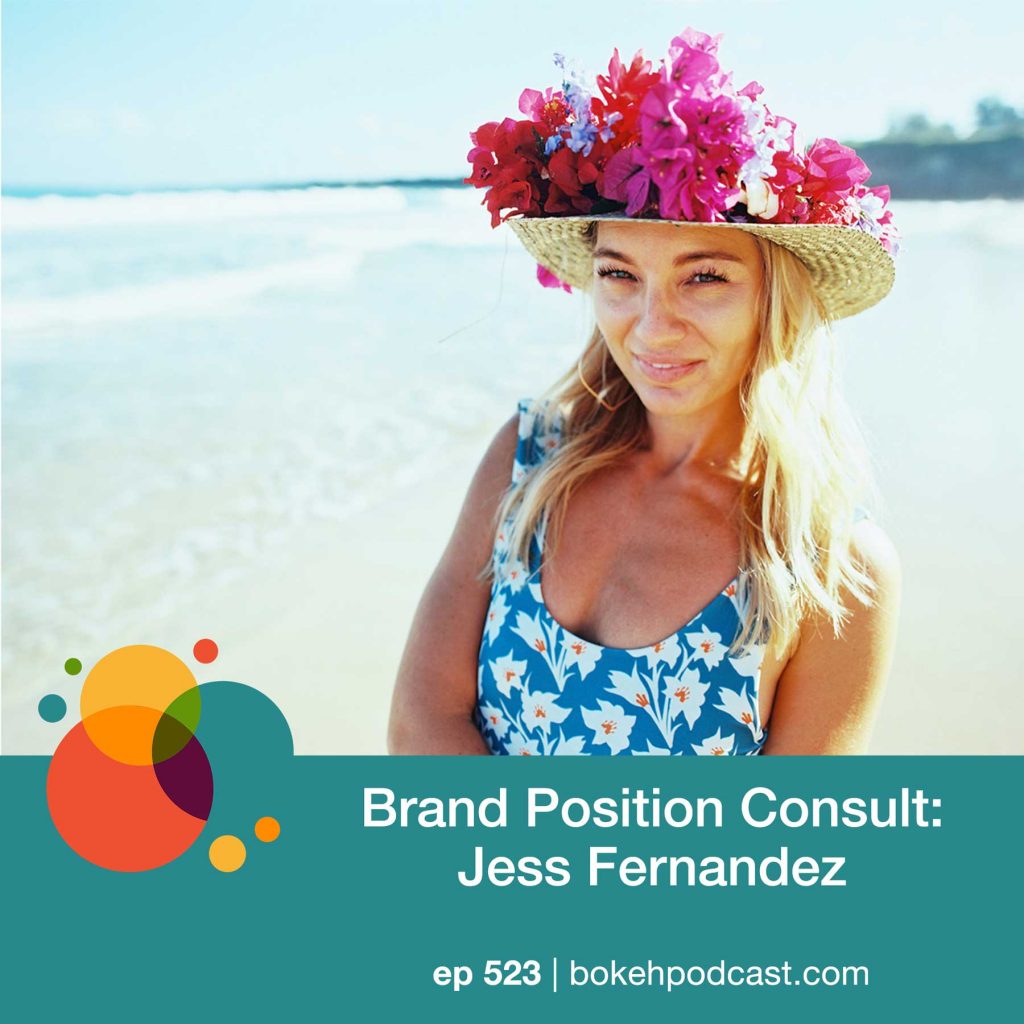 What do you offer to your clients that sets you apart from your competition? But the bigger question is – how do you share that message with potential clients?
In episode 523 of The Bokeh Podcast, Jess Fernandez of Maui Family Photo dives into what is unique about her photography business, and how she can state those features simply and concisely in order to draw in her ideal clients. Listen in to hear the ideas and potential brand position statements that may help Jess stand apart from the competition in her market.
The Bokeh Podcast is brought to you by Photographer's Edit: Custom Editing for the Professional Photographer and Miilu: The Simplest Way to Create and Manage Timelines and Shot Lists for the Events You're Photographing. You can also subscribe to the Bokeh podcast on the Apple podcast app, follow on Spotify, add to your playlist on Stitcher, or listen on Overcast.
Show Notes

Background and focus of Jess's  photography business (3:20)

Definition of a Brand Position Statement: (9:17)
A unique value proposition (UVP) that sets your business apart from the competition in your market.

Benefits of a Clear and Distinct Brand Positioning: (10:00)
A. Enables Potential Clients to Immediately Know Your UVP
B. Filters Irrelevant Potential Clients
C. Simplifies/Focuses Marketing Efforts
D. Encourages Better Time Management

Focus of Jess's photography business (12:50)

What sets Jess apart from her competition (24:30)

Pain points of Jess's client base (32:11)

Analysis of Jess's competition (40:50)

Potential Brand Position Statements (1:01:02)
Maui's Most Fun Family Photographer

Links:
charitywater.com
https://www.mauifamily.photography/
https://www.instagram.com/mauifamilyphoto
Ready to begin working on Brand Positioning for your business? Check out our free downloadable worksheet today, and learn more about how to position yourself in your market!