Episode 610: Brand Position Consultation – Stacy Savage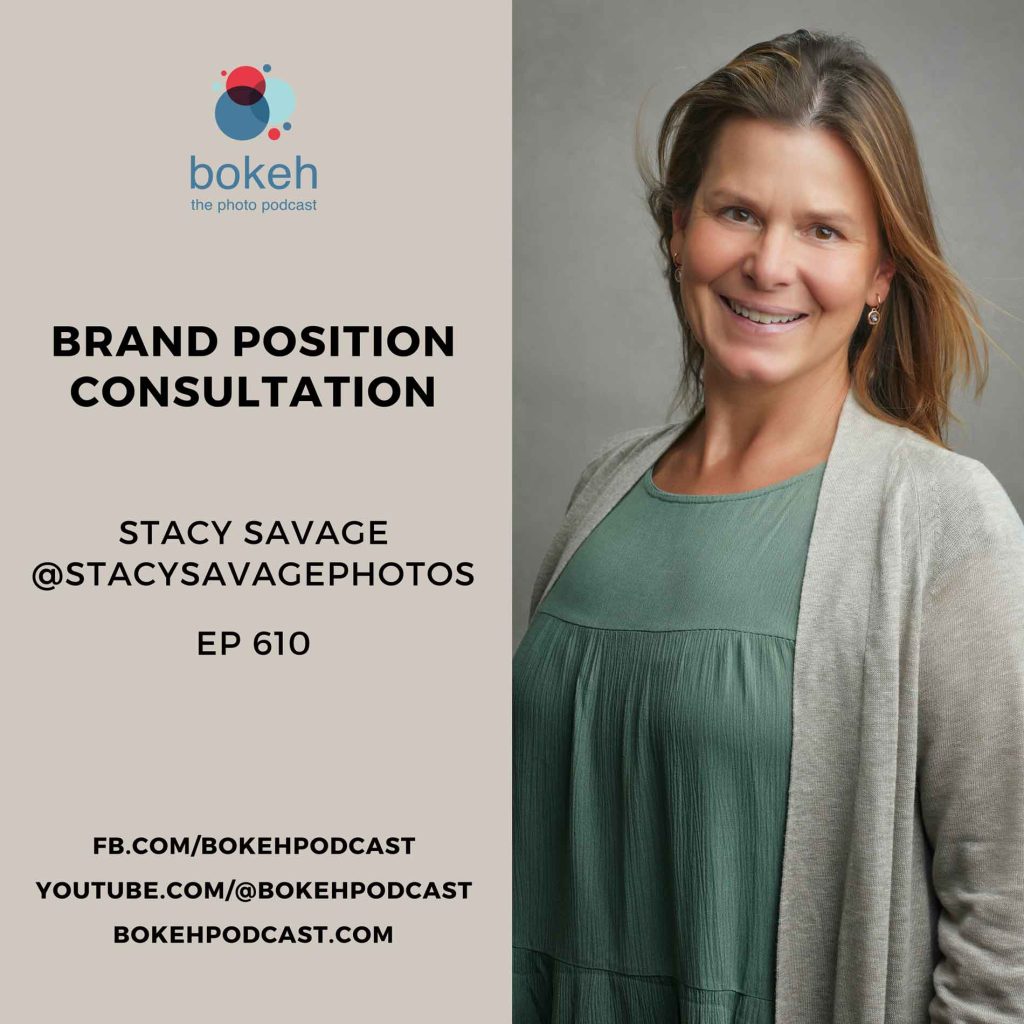 In a crowded market with so many photographers, a clear and distinct brand position will enable us to stand out and capture the attention of potential clients more effectively! Join us for this Bokeh Podcast episode to learn how to establish, communicate, and leverage a strong brand position in your own photography business!

The Bokeh Podcast is brought to you by Photographer's Edit: Custom Editing for the Professional Photographer. You can subscribe to the Bokeh podcast on the Apple podcast app, follow on Spotify, add to your playlist on Stitcher, or listen on Overcast.
Show Notes:

Definition of a Brand Position (6:00)
What are the top few reasons why Stacy got into photography? (9:40)
What type of photography does Stacy provide? (16:25)
What makes Stacy's photography unique? (19:44)
Why intention behind both the photographer's business as well as the market is important to consider when creating a brand position statement (32:40)
Analysis of Stacy's competition (44:20)
A template for creating a brand position statement (55:13)
Four ways to stand out in your market and establish a unique brand position (58:05)
1. Offer a new service
2. Be the first to "own" a service
3. Offer a unique variation on a service
4. Offer services to a specific market segment

Links:
https://stacysavagephotography.com
https://instagram.com/stacysavagephotos
https://keywordseverywhere.com