Episode 611: How to Create Desire in the Mind of the Buyer – James & SchulzeEpisode 611: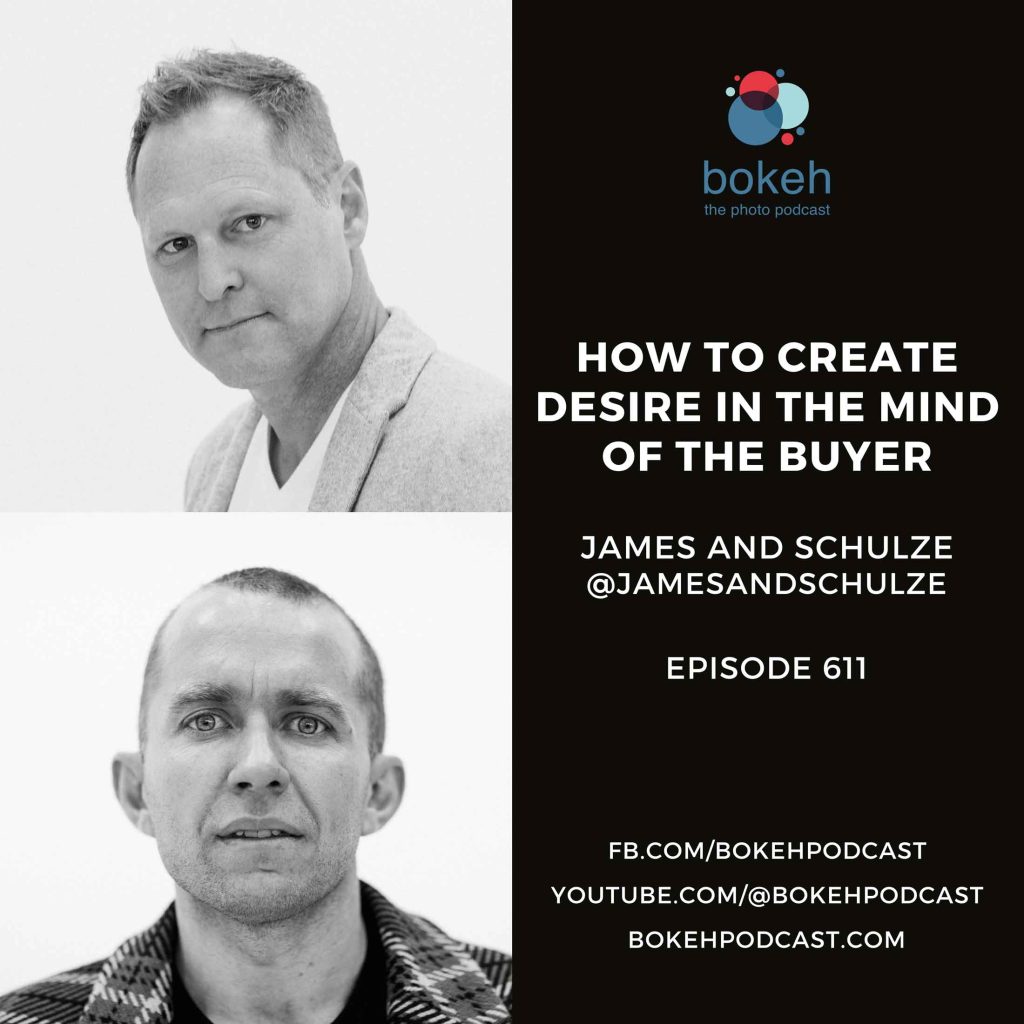 Being there to meet a client's need is one thing, but is there a way to actually create desire for your brand in the mind of a potential client? Tune in to this episode with photographers James and Schulze to learn how!

The Bokeh Podcast is brought to you by Photographer's Edit: Custom Editing for the Professional Photographer. You can subscribe to the Bokeh podcast on the Apple podcast app, follow on Spotify, add to your playlist on Stitcher, or listen on Overcast.
Show Notes:

James and Schulze's Introduction (1:34)
How long did it take James & Schulze to get to the point of being able to charge $50k for a wedding? (5:35)
What is a principle that they have implemented in order to run their business but still have a life? (9:04)
What key principle has enabled success in business for James & Schulze over the years? (19:20)
Does the type of desire vary between the lower-priced photography client and the higher-priced client? (33:50)
How can photographers create want in the mind of their potential clients? (39:50)
1. Create the idea of scarcity with your services
2. Curation of your images – only show images that your potential clients WANT to see
3. Brand Association – connect with vendors, magazines, etc. that represent your ideal client

Links:

https://jamesandschulze.com
https://instagram.com/jamesandschulze
https://sagejourney.co
https://www.facebook.com/groups/thebusinessofluxuryweddings