Bokeh
Photography Podcast
Welcome to Bokeh, the photography podcast that helps photographers build sustainable businesses.
Host, Nathan Holritz
Watch the Livestreams of the Bokeh Photography Podcast
Listen to the Latest Bokeh Photography Podcast Episodes
Browse the Most Popular Categories
The Bokeh Bookshelf
We have many book recommendations from our guests. Browse the favorites here!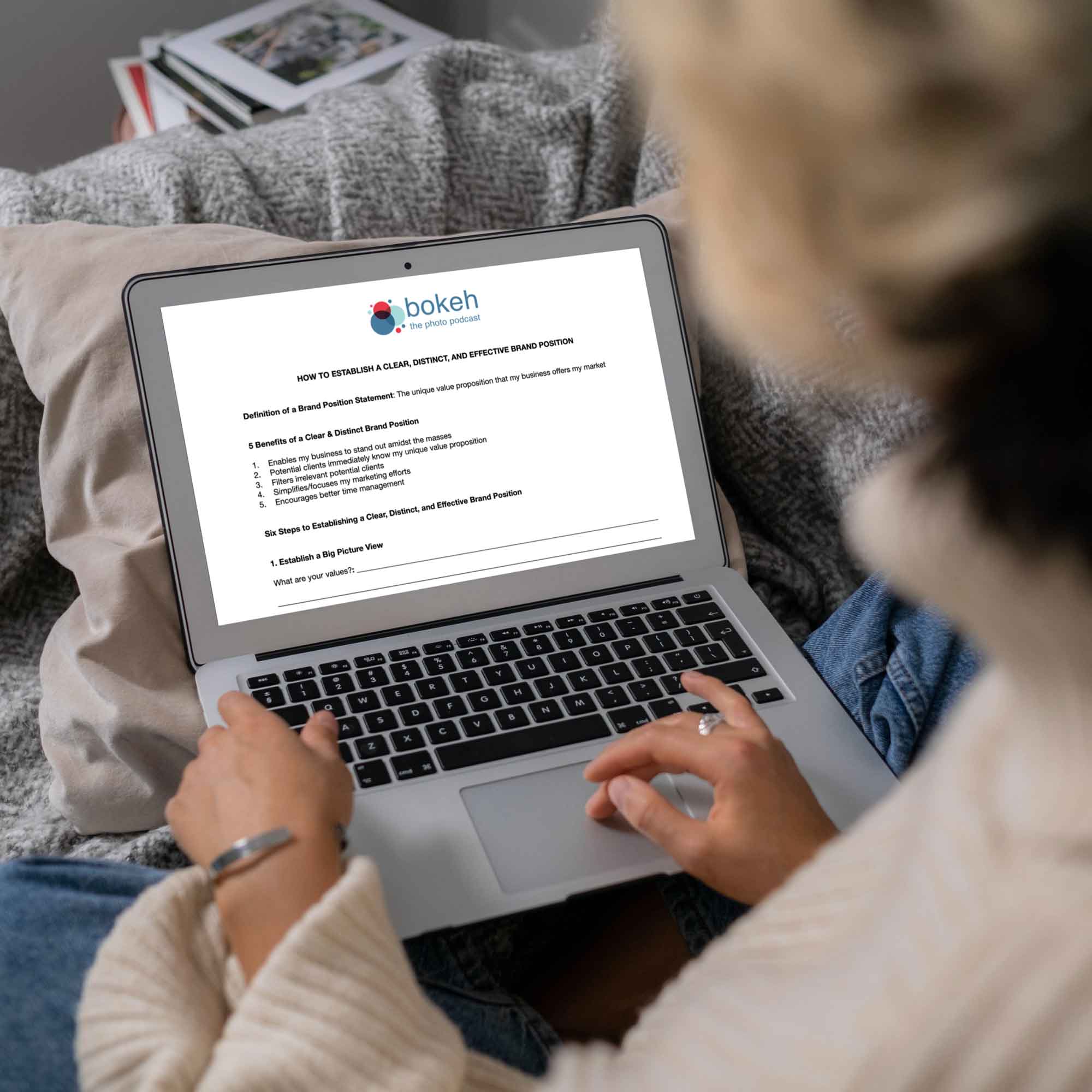 What's Your Brand Position?
In a crowded market, a unique brand position is one of the most important tools for differentiating yourself and booking more clients. Want to know how to develop a strong brand position for your photography business? Listen in to our special brand position consultations, and download a free PDF to help you create a distinct brand positioning!
What Do You Think?
Your opinion matters because we record this show for you! Tell us what you love, what guests you'd like to hear from, what you'd like to hear less of, and what you'd like to hear more of. We want to hear it all!
Be Our Guest
Is there a topic you'd like to discuss on the podcast – a topic you're familiar enough with that you can share specific, actionable takeaways for our audience? Share your idea for a fresh episode!
The Bokeh Photography Conference
Want more Bokeh in your life? What if you could get the same highly practical, actionable content in person from some of the best teachers on The Bokeh Podcast – and share in that educational experience with fellow photographers? You're in luck!