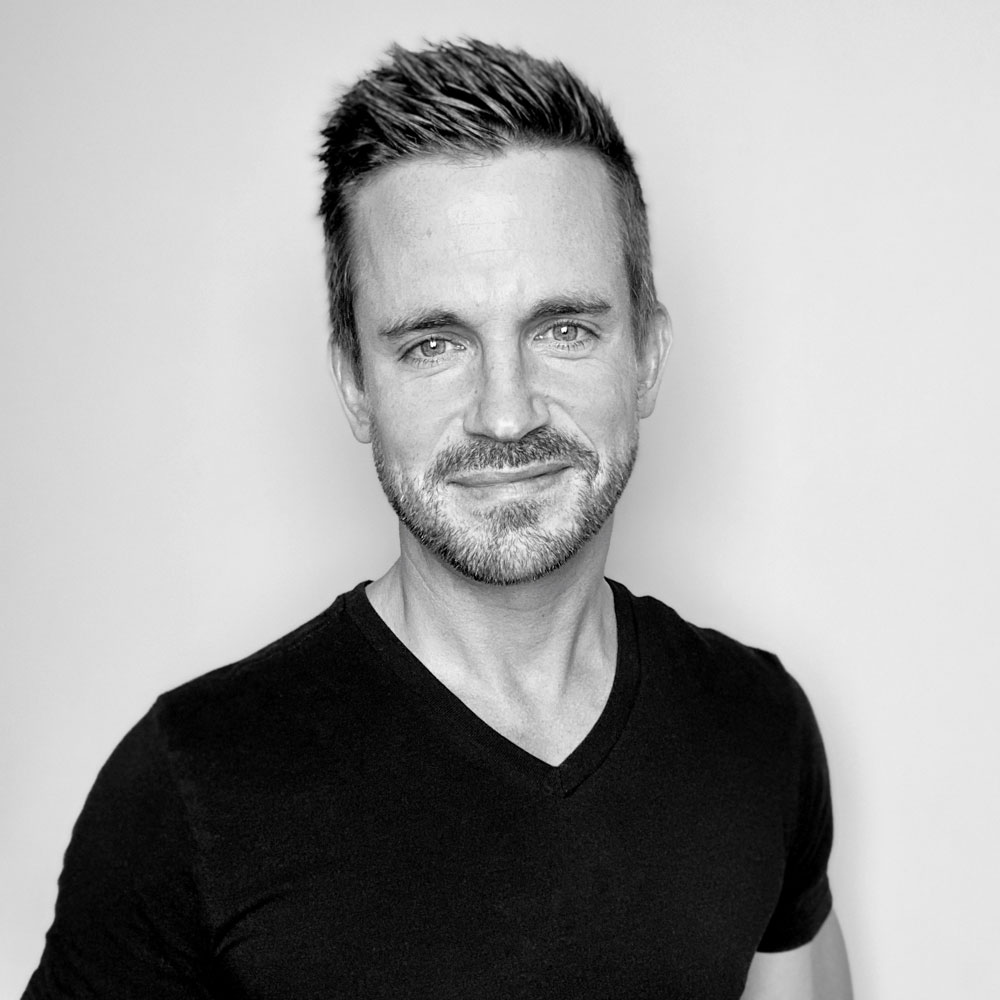 The Bokeh
Photography Podcast
The Bokeh Podcast is here to help photographers build sustainable businesses. You can build a successful business, avoid burnout, and still have a life! 😅 Listen in to the show to learn how! Host, Nathan Holritz
Watch Livestreams of the Bokeh Photography Podcast
Listen to the Latest Episode
Browse the Most Popular Episode Categories
The Bokeh Bookshelf
We have many book recommendations from our guests. Browse the favorites here!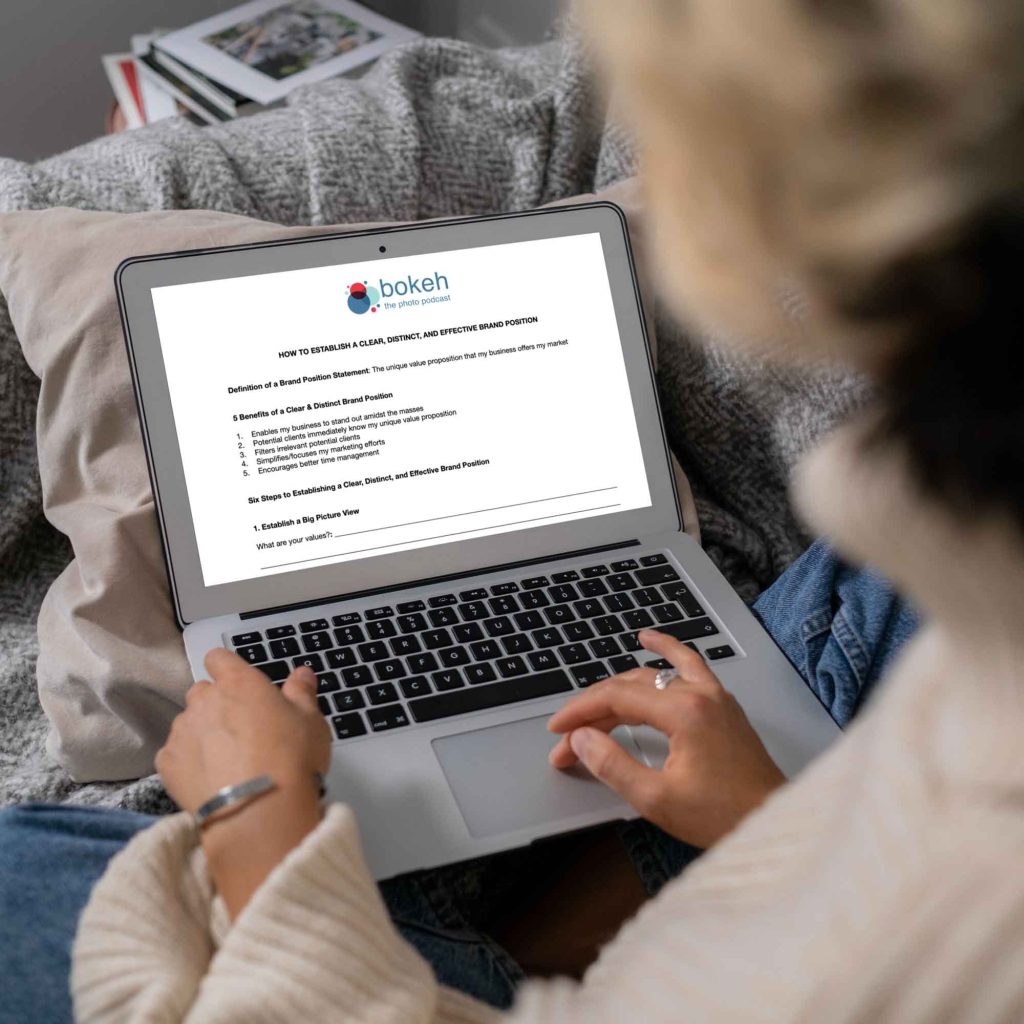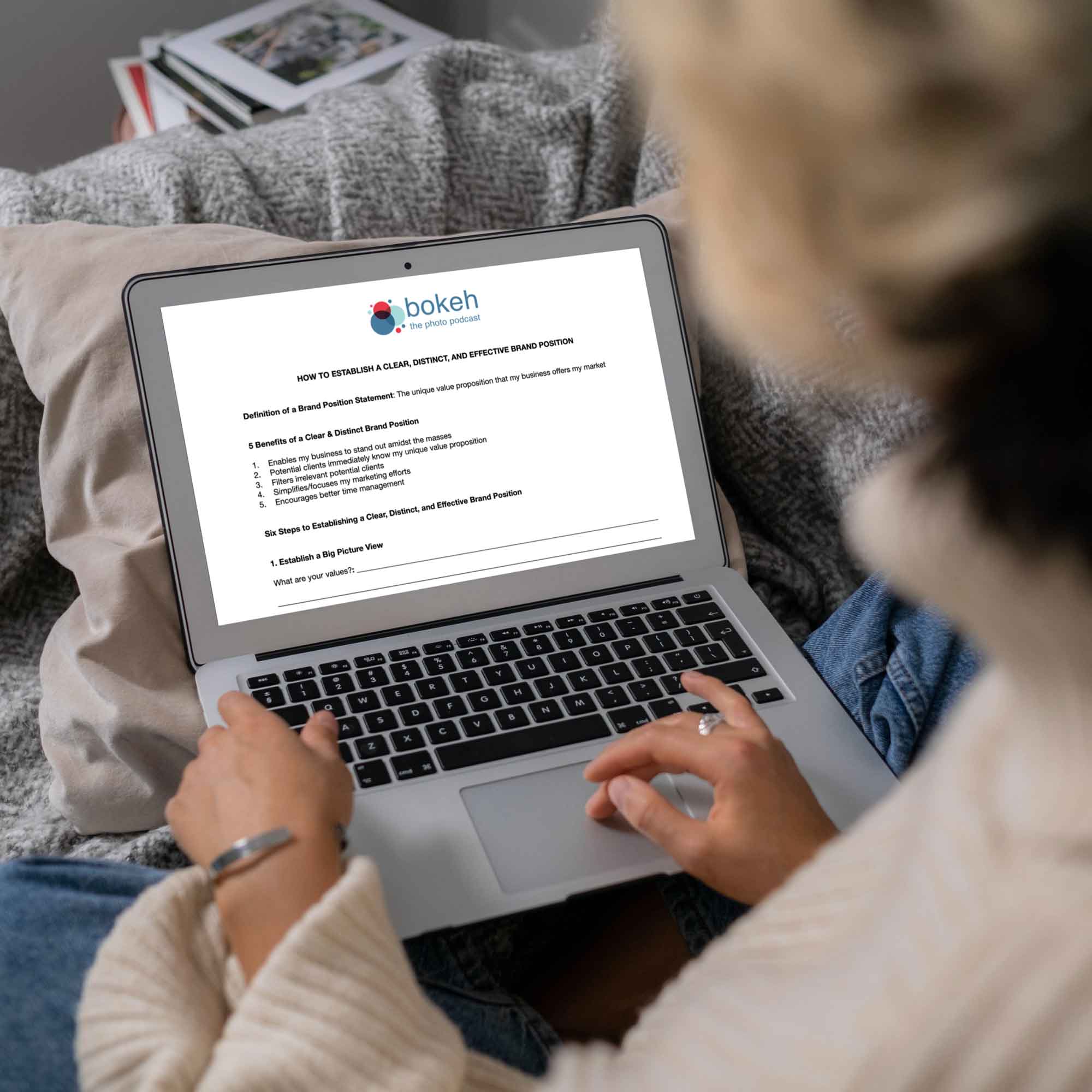 What's Your Brand Position?
In a crowded market, a unique brand position is one of the most important tools for differentiating yourself and booking more clients. Want to know how to develop a strong brand position for your photography business? Listen in to our special brand position consultations, and download a free PDF to help you create a distinct brand positioning!