Episode 517: IPS for Boudoir Photography – Sarah Andrew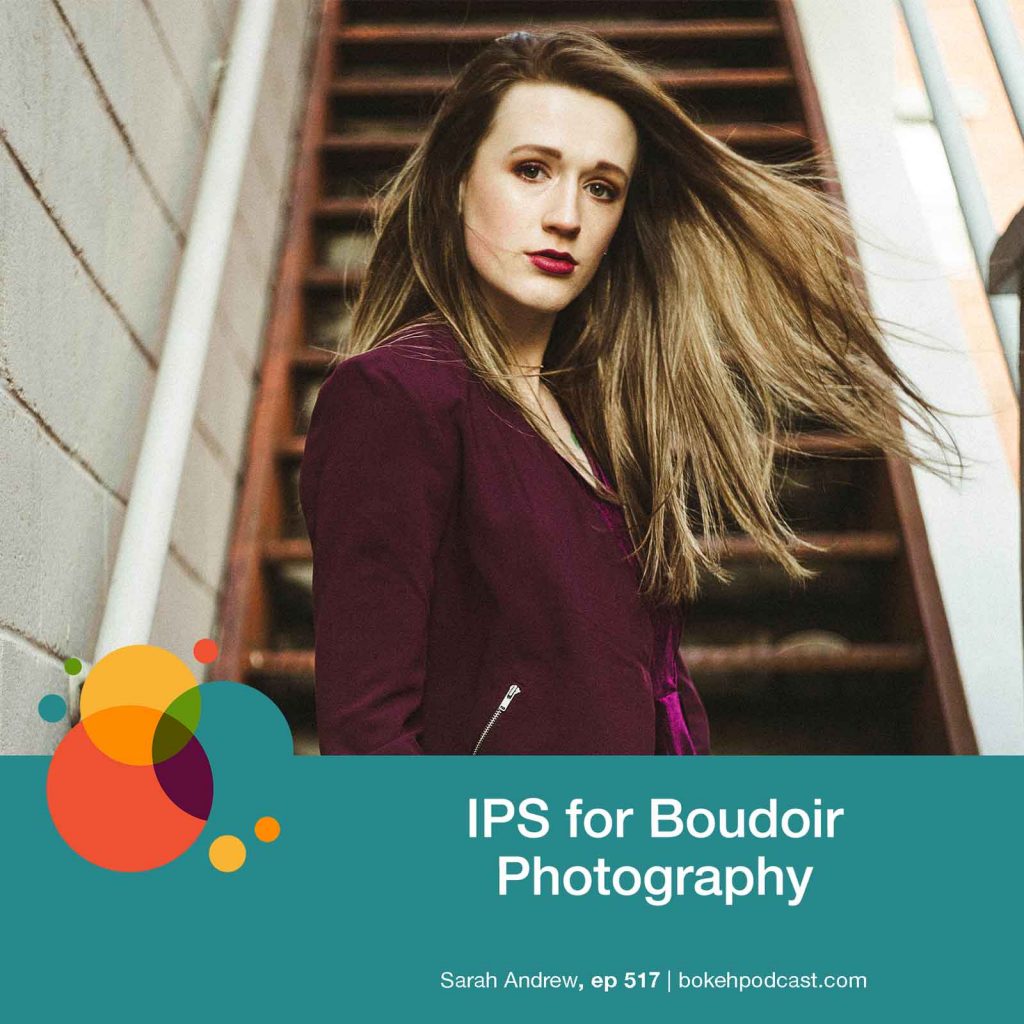 Is your IPS process complicated, stressful, or even non-existent? Having a simple, dare we say enjoyable, IPS process can be accomplished!
Sarah Andrew of Sarah Michal Boudoir has created an IPS process that drives higher sales for her business and provides her clients with an enjoyable, oftentimes emotional experience. Listen in to episode 517 of The Bokeh Podcast to hear the detailed steps she takes to drive sales in a simplistic, low-stress way!
The Bokeh Podcast is brought to you by Photographer's Edit: Custom Editing for the Professional Photographer and Miilu: The Simplest Way to Create and Manage Timelines and Shot Lists for the Events You're Photographing. You can also subscribe to the Bokeh podcast on the Apple podcast app, follow on Spotify, add to your playlist on Stitcher, or listen on Overcast.
Show Notes

Sarah's explanation of what IPS is for photographers (7:10)

How Sarah shifted her IPS Process (11:15)

Sarah's process for client sessions and IPS (17:20 )
1. Inquiry phase
2. Phone Consult to set expectations and explain the process – booking session happens on the call!
3. Share brochure/email with package options and pricing
4. Session Day!
5. Hold the image reveal -same day or schedule in the future
6. Delivery Process

Image Reveal/IPS (37:40)
1. Provide clients with sample products (if in person) – tangible products drive more sales!
2. Lead clients in the direction of the sale you want to make
3. Keep the product options simple!

How Sarah manages a same-day image reveal! (40:00)

Sarah's delivery process (47:27)

Links:
charitywater.org
Sarah's First Episode: Bokeh Podcast Episode 512
www.sarahmichalphotography.com/
www.instagram.com/sarahmichalboudoir/
www.honeybook.com/
www.canva.com/
whcc.com/