Episode 516: Cracking the Code to Making More Money – LaJoy Cox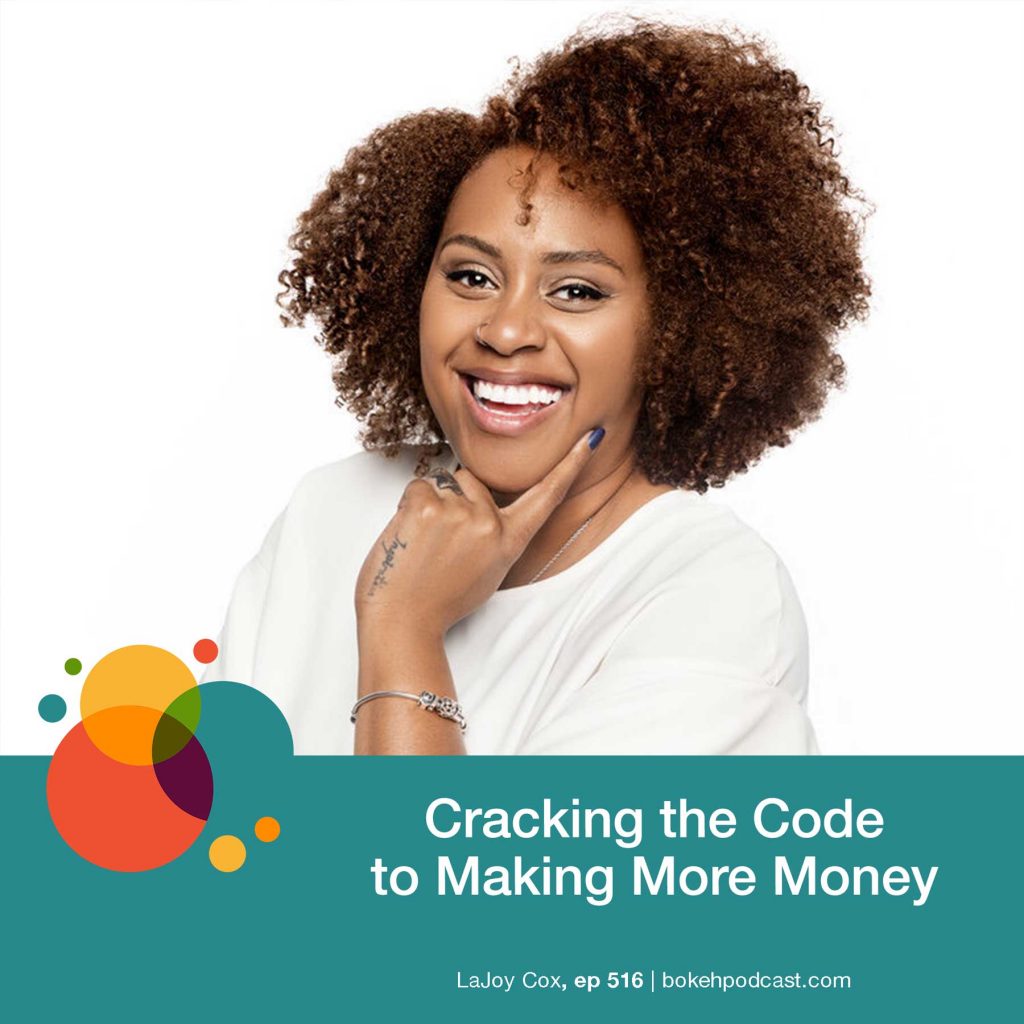 Are you struggling with where your business is now versus where you would like for it to be? When was the last time you stepped back to evaluate your focus and the intentionality behind what you do?
In episode 516 of The Bokeh Podcast, LaJoy Cox joins us to share her strategies for helping photography business owners reach their goals and beyond! Listen in to hear the mindset that photographers need to have and practical steps that they can take to move their business forward – and make more money!
The Bokeh Podcast is brought to you by Photographer's Edit: Custom Editing for the Professional Photographer and Miilu: The Simplest Way to Create and Manage Timelines and Shot Lists for the Events You're Photographing. You can also subscribe to the Bokeh podcast on the Apple podcast app, follow on Spotify, add to your playlist on Stitcher, or listen on Overcast.
Show Notes

Brand Position (2:35)

Creating a great customer experience (9:57)

Technique for time management (11:48)

Outsourcing/Delegation (14:42)

Book Recommendation (20:45)
Photography Business Secrets by Lara White

"We love what we do, let's get paid well while we do it" (28:29)

Photographers need to be at least one of the following in order to make money (29:42)
1. cheap
2. fast
3. great

The significance of "slow and steady wins the race" when it comes to running a photography business (33:20)

Steps photographers need to take to start making more money (38:27)
1. Get out of their own way
2. Be willing to change along the way

The significance of picking a focus for your business (49:50)

Links:
charitywater.org
lajoyphotography.com
instagram.com/lajoyphotographyllc
huehousestudios.com
instagram.com/huehouseatl