Episode 485: How to Plan and Prepare for Successful Brand Shoots – Erica and Jon Hayes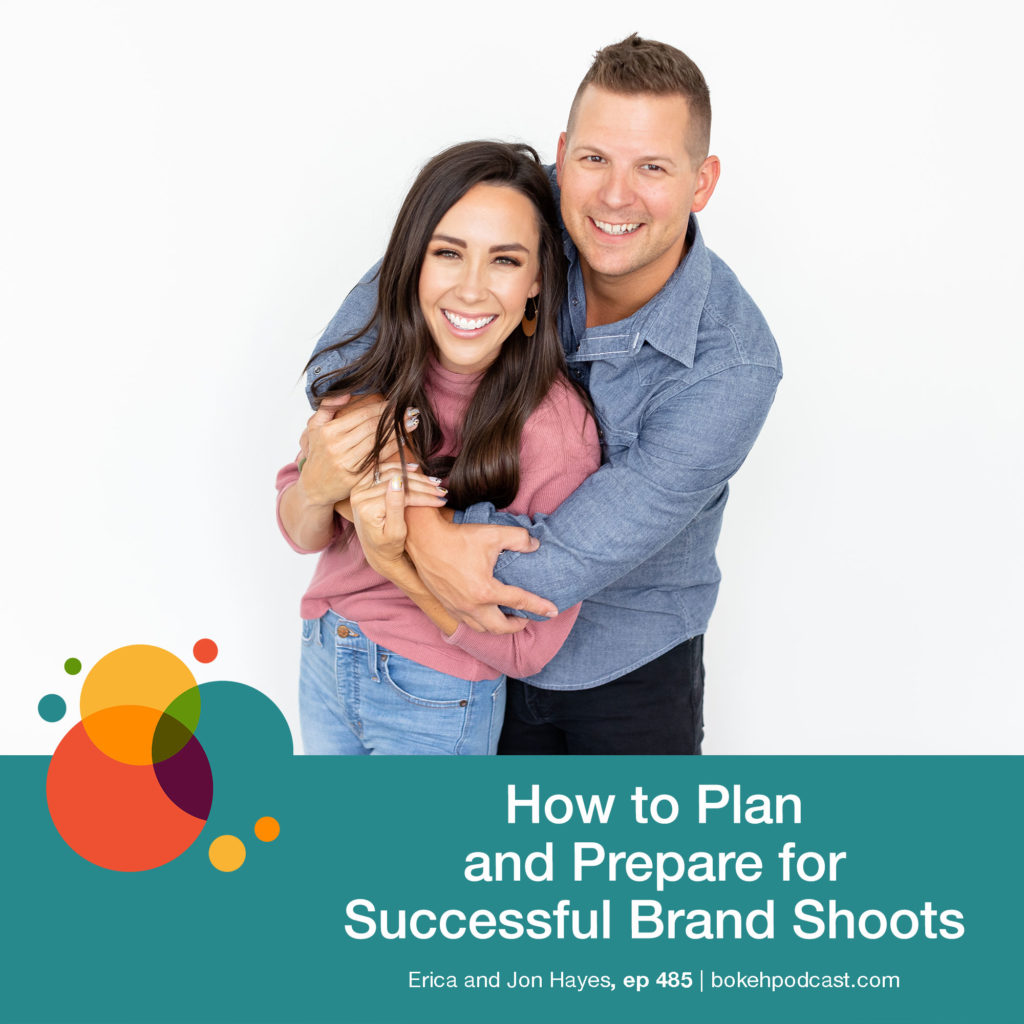 Can planning and preparation for brand sessions actually unlock creativity during the shoot?
As photographers, we tend to focus on our own brand and style when going into a shoot. For brand photography, however, Erica and Jon Hayes would like to offer the idea of switching that mindset! Listen in to episode 485 as they share how to get into the mind of not only your client, but your client's client when planning and preparing for brand shoots.
The Bokeh Podcast is brought to you by Photographer's Edit: Custom Editing for the Professional Photographer and Miilu: The Simplest Way to Create and Manage Timelines and Shot Lists for the Events You're Photographing. You can also subscribe to the Bokeh podcast on the Apple podcast app, follow on Spotify, add to your playlist on Stitcher, or listen on Overcast.



Show Notes

What Erica and Jon learned about brand photography by shooting for the Chicago White Sox (6:00)
5 things a photographer needs to learn about a client before a branding shoot: (11:36) "Failing to Plan is Planning to Fail!"
1. What is the client's imagery style (what defines their brand)?
2. What is the client's brand message?
3. Who is their ideal client?
4. Understanding the scope and scale of their project
5. Knowing the platforms and plans for the images
Planning the logistics of the shoot: (22:30)
1. Find location(s) for the shoot that match the needs of the brand
2. Lock in the timeline of the shoot
3. Create the shot list
4. Make composition notes for the shoot
5. Pull photo inspiration (share with client as an example)
Planning for the day of the shoot: (40:00)
1. Including props
2. hair and makeup
3. schedule a break into the session
Erica and Jon's Branding Photography Course (45:00)
Erica and Jon's brand position (48:20)
Creating a great customer experience (51:22)
Technique for Time (53:36)
Book Recommendation (58:25)
Habitudes by Dr. Tim Elmore
Links:
Erica and Jon's previous Bokeh Podcast episode
ericaandjon.com
instagram.com/ericaandjon
ericaandjon.com/bokehpodcast – 30% off the course for Bokeh listeners!