Episode 484: Unboring, In-Home Family Posing – Brooke Schultz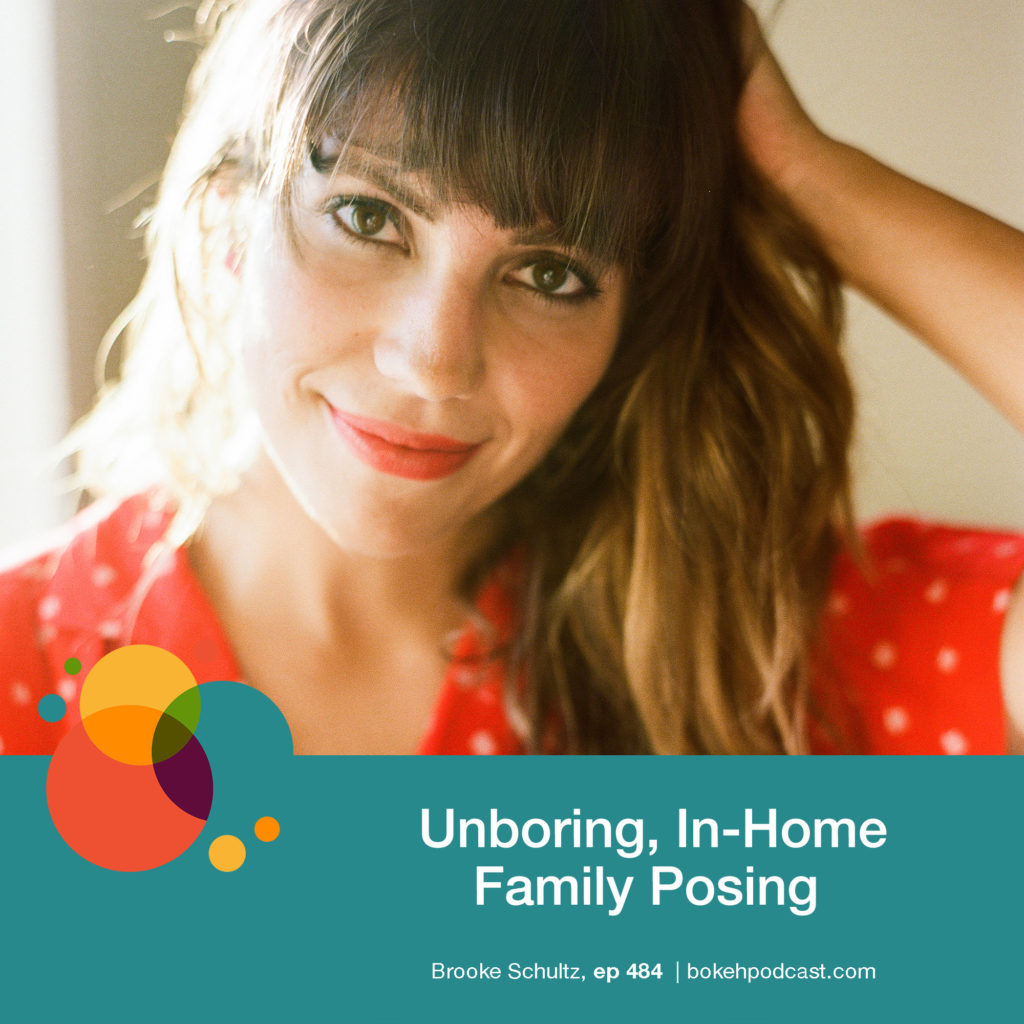 Bored and uncooperative kids. Frustrated parents. Stiff images. Do these descriptions remind you of your family portrait sessions?
Don't bring the low energy, old-school studio vibe to your in-home family sessions! Set the tone with fun and creative posing and interactions! Listen in to episode 484 of The Bokeh Podcast as Brooke Schultz shares the best tips and tricks for bringing life to your family sessions.
The Bokeh Podcast is brought to you by Photographer's Edit: Custom Editing for the Professional Photographer and Miilu: The Simplest Way to Create and Manage Timelines and Shot Lists for the Events You're Photographing. You can also subscribe to the Bokeh podcast on the Apple podcast app, follow on Spotify, add to your playlist on Stitcher, or listen on Overcast.


Show Notes

Where did the phrase "Unboring family photography posing" come from? (10:30)
What's the difference between a passive approach vs coming to the shoot with the energy you want from the families? (21:15)
What 3 things are photographers doing that lead to boring, stale photographs? (25:35)
1. Lining families up on the couch (static posing)
2. Making kids pose in a still position
3. Taking the temperature of the clients rather than setting the temperature for the clients
Links:
Brooke's previous Bokeh Podcast Episode 219: Love-Soaked Family Portraits
brookeschultzphotography.com/get-lovesoaked
brookeshultzphotography.com/goodies
instagram.com/brookebschultz
Brooke's article for Rangefinder magazine on the topic: https://www.rangefinderonline.com/news-features/tips-techniques/4-family-posing-tips-for-in-home-portraits/