Episode 503: How to Own the Dreaded Sales Call – Carissa Woo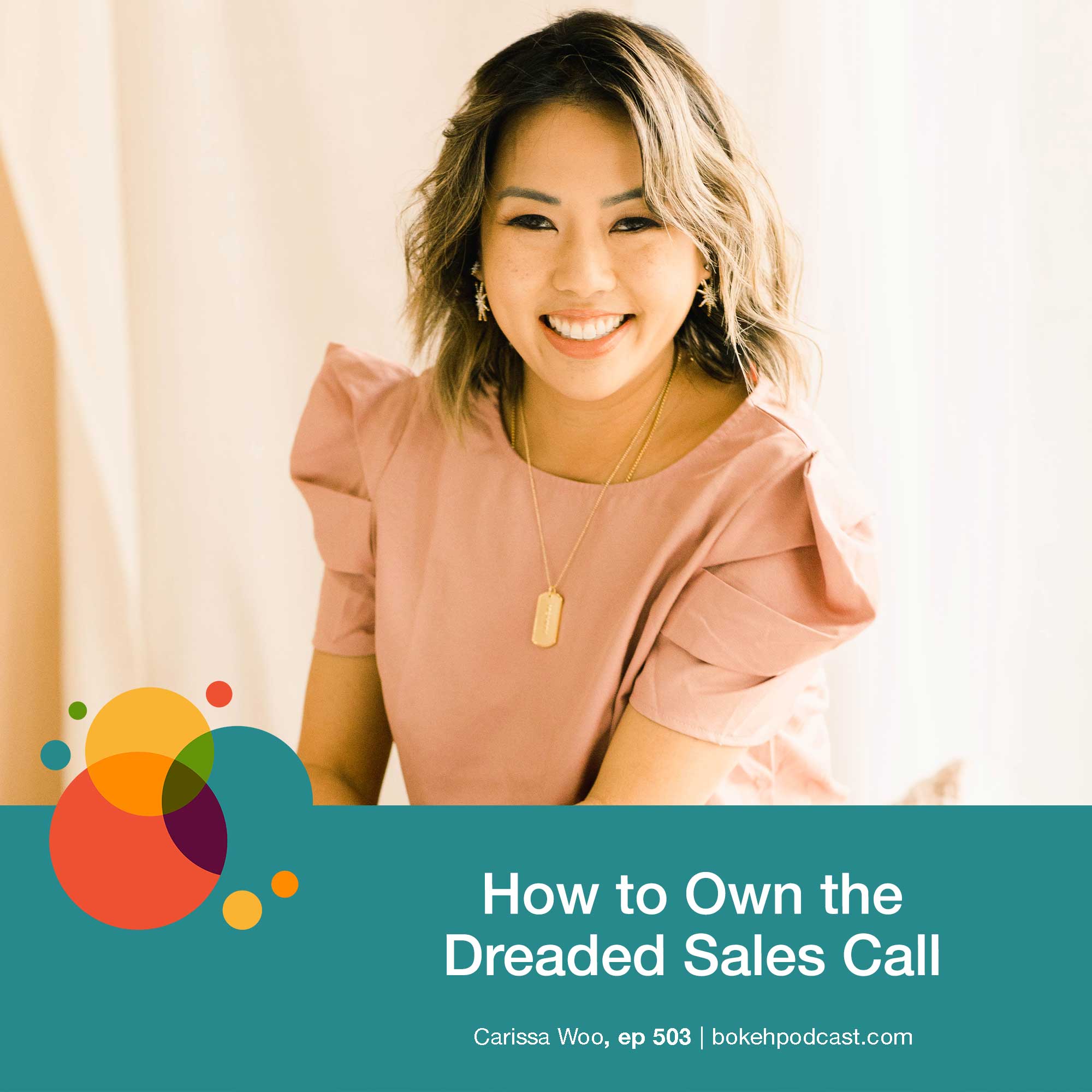 You know the feeling – a knot is forming in your stomach and your hands begin to sweat. It's time to make a sales call to a potential client, and you'd rather be doing anything but this.
Not Carissa! Carissa Woo has found a strategy that combats the uncomfortable, dreaded sales call! Listen in to episode 503 of the Bokeh Podcast to hear how she structures her call to include fun, upbeat conversation, along with a journey through a previous wedding album, to earn the trust and affection of her potential clients.
The Bokeh Podcast is brought to you by Photographer's Edit: Custom Editing for the Professional Photographer and Miilu: The Simplest Way to Create and Manage Timelines and Shot Lists for the Events You're Photographing. You can also subscribe to the Bokeh podcast on the Apple podcast app, follow on Spotify, add to your playlist on Stitcher, or listen on Overcast.

Show Notes

Brand Position (4:26)

Creating a great customer experience (6:50)

Technique for time management (10:28)

Outsourcing/Delegation (13:08)

Book Recommendation (21:50)
Do Less by Katie Northrup

Why are photographers afraid of sales? (29:00)

What was the turning point that caused Carissa to focus more on her sales approach? (31:20)

Steps for a great sales call (38:00)
1. Create rapport with small talk to get to know each other
2. Build further rapport with photography-related questions
3. Learn about the client's wedding day through the process of walking them through one of your albums
4. Ask the potential client what they like about your work
5. Presentation of the packages offered
6. Rapid-fire questions for fun to bring the energy back up
7. Offer bonuses to wrap up the call (such as extra time on the wedding day, a second shooter, etc.)
8. Ask for the sale!

Questions that Carissa asks during the call  (42:00)
1. What are you looking for in a wedding photographer?
2. What is your vision of the wedding – the vibe and the aesthetics?
3. Fun, rapid-fire questions such as "Who kissed whom first?" and "What do you love most about your partner?"
Links:
charitywater.org
Drew Renner and Chad Brown's Bokeh Podcast Episode
Jordan Correces's Bokeh Podcast Episode 214
Jordan Correces's Bokeh Podcast Episode 428
instagram.com/carissawoo
instagram.com/carissawoophotography
linktr.ee/carissawoo
carissawoophotography.com