Episode 535: A Fresh Approach on SEO Tactics – Feuza Reis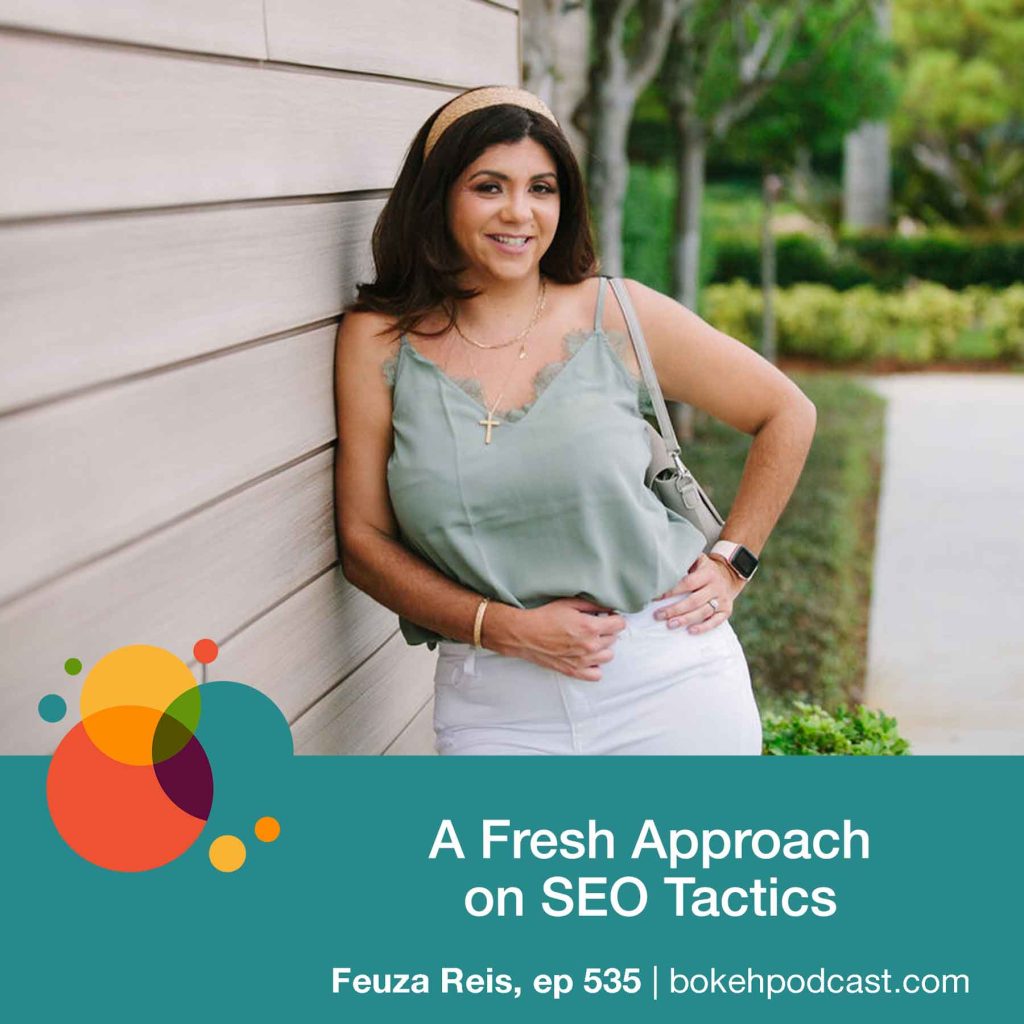 "Hey, Siri. How much will it cost to have family pictures made?" "Alexa, what wedding venues have the prettiest views in Chicago?" These conversational style searches happen every day. Will potential clients find you with this new approach?
Feuza "Fuse" Reis joins us for episode 535 of the Bokeh Podcast to share how business owners are behind the times when it comes to SEO. The old principle of using formal, specific keywords is not working as well in today's world of conversational voice searches. Listen in to hear a fresh perspective on what you should and should NOT do when setting up your website to maximize SEO.
The Bokeh Podcast is brought to you by Photographer's Edit: Custom Editing for the Professional Photographer and Miilu: The Simplest Way to Create and Manage Timelines and Shot Lists for the Events You're Photographing. You can also subscribe to the Bokeh podcast on the Apple podcast app, follow on Spotify, add to your playlist on Stitcher, or listen on Overcast.