Episode 573: The Not-So-Awkward Guide to Posing Couples – Taylor Fisher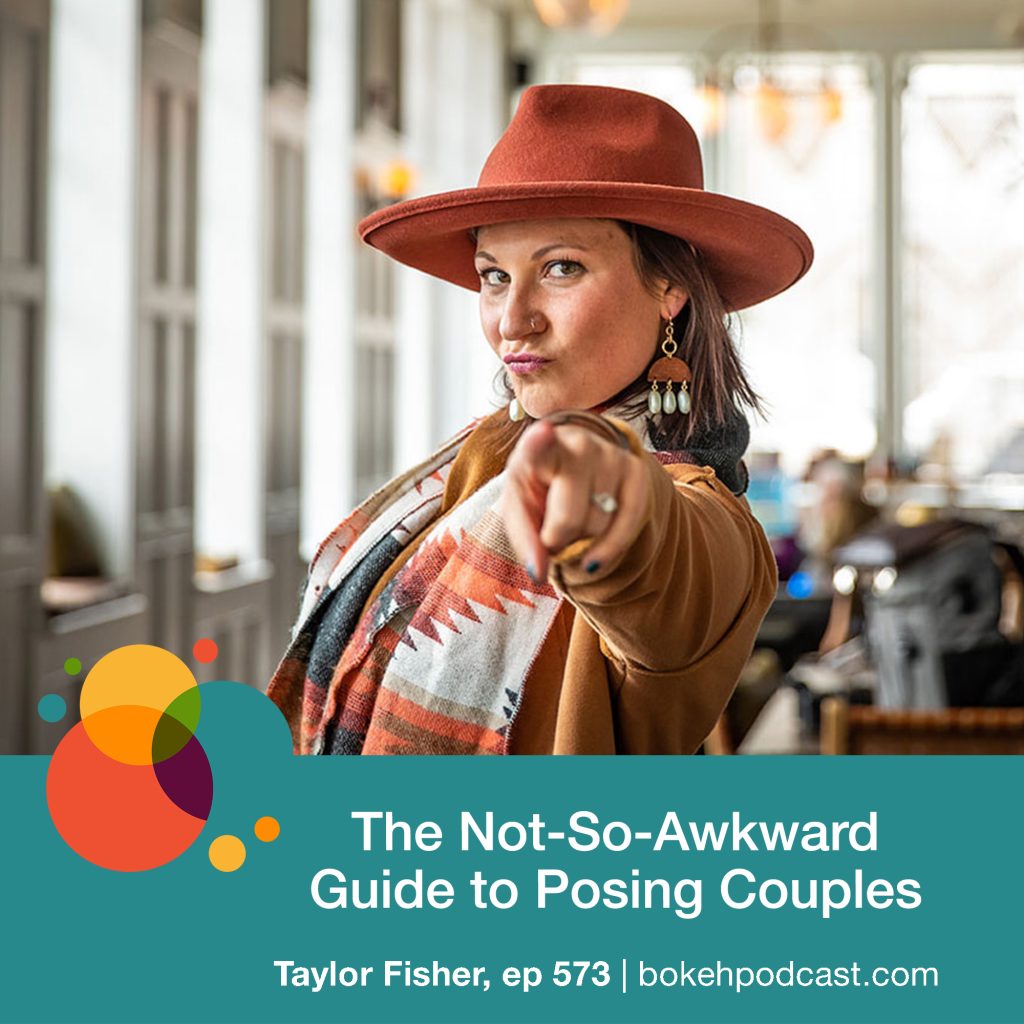 Have you been spinning your wheels trying to create an awkward-free experience for your clients? Are you using the same poses over and over, without really understanding why? Are you unsure of how to communicate with your clients in a way that evokes emotion and connection?
In episode 573 of the Bokeh Podcast, returning guest Taylor Fisher walks through her course, The Not-So-Awkward Guide to Posing Couples. Whether you're a new photographer looking to start off with a strong foundation or a seasoned professional looking for ways to breathe new life into your business, there's something for everyone! Tune in as we chat about common mistakes that are made, how trust can be built before and during your sessions, and how you can learn both body language and how to communicate emotion for successful sessions with your clients!
The Bokeh Podcast is brought to you by Photographer's Edit: Custom Editing for the Professional Photographer. You can subscribe to the Bokeh podcast on the Apple podcast app, follow on Spotify, add to your playlist on Stitcher, or listen on Overcast.
Taylor's introduction (1:50)

What was Taylor's motivation to create the guide? (4:50)

3 mistakes photographers make when hosting a session (7:11)
1. Relying on Pinterest for inspiration
2. Dismissing that building trust is the number one element to getting couples to show up
3. Assuming that giving direction and having a plan will eliminate creativity

Where do you get the original ideas to become an expert? (10:49)

4 Pillars to Hosting a Successful, Emotional Couple's Session (18:14)
1. Building trust
2. Speaking my language
3. Master poser
4. Connection Creator/Connection Queen

The Not-So-Awkward Guide to Posing Couples course (44:36)

Taylor's favorite prompts (48:19)
Links:
https://bokehbookshelf.com
https://www.charitywater.org
Episode 162: How to Design Your Photography Business
Episode 558: How to Make More Money by Refining Your Brand
www.instagram.com/taylorjonesphotography
www.taylorjones.co
www.taylorjonesphotography.com
www.taylorjones.co/photography-podcast
www.notsoawkwardposing.com