Episode 574: How to Build Profitable Relationships with Wedding Vendors – Thomas Bui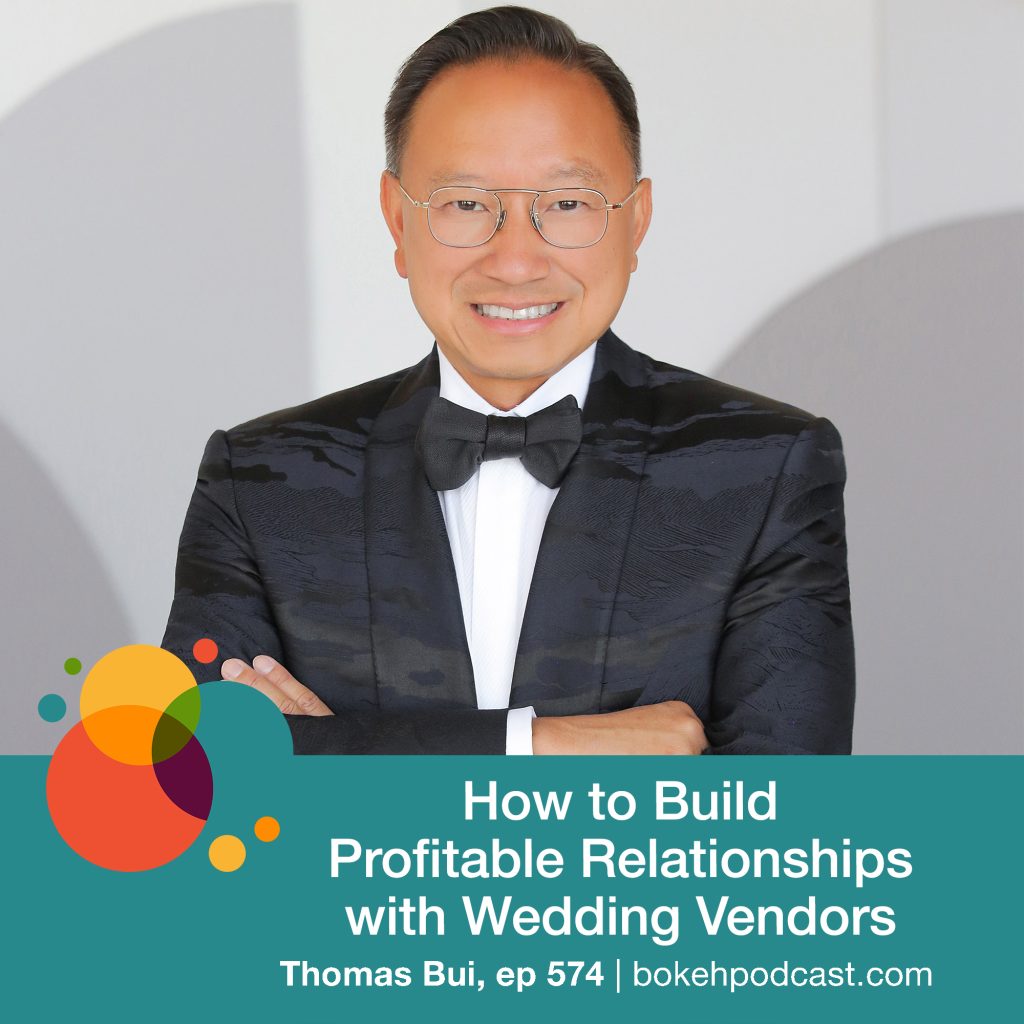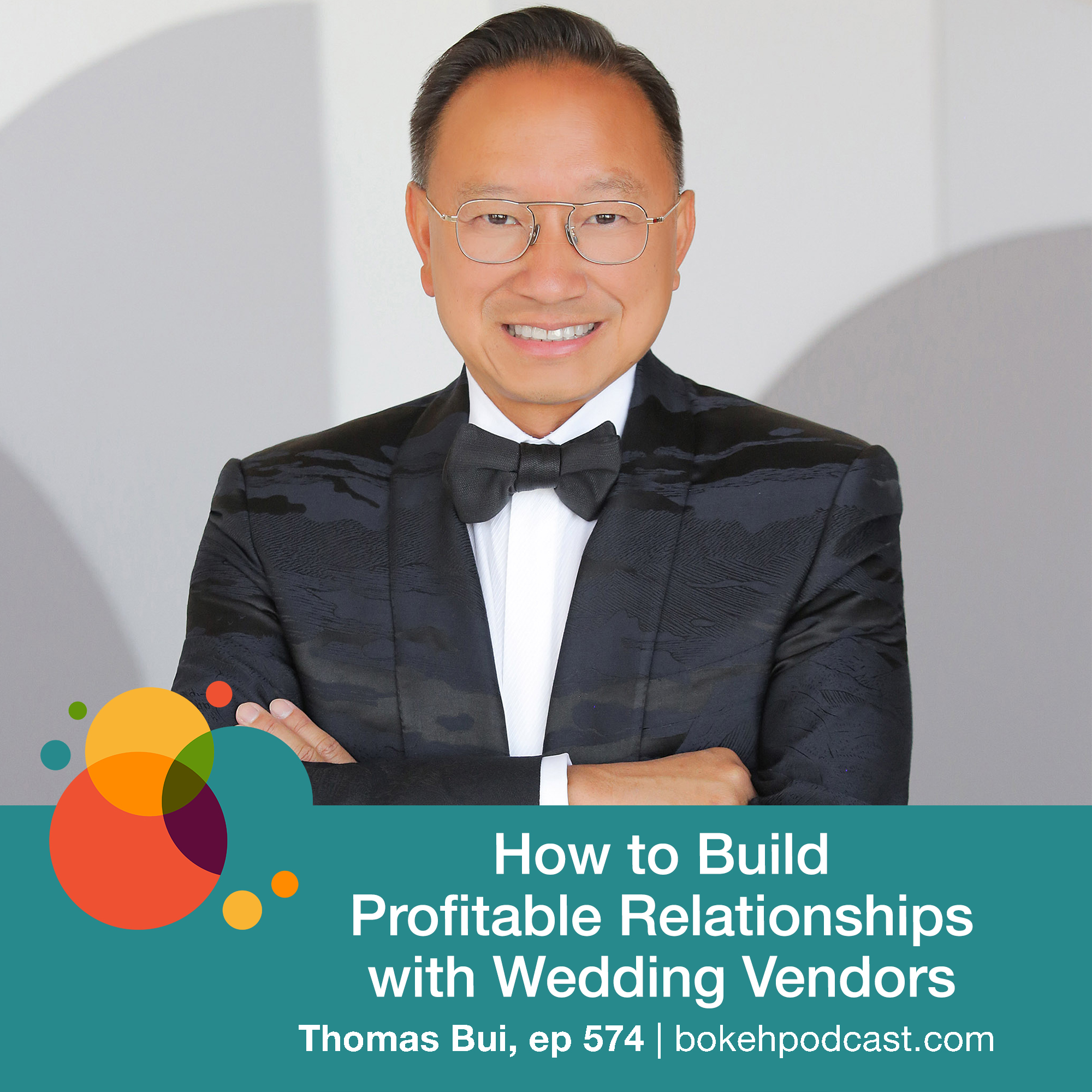 If you've been part of the wedding industry for any length of time, you know the foundational importance of building relationships for business growth. But have you missed out on a relationship that could scale your business more effectively? From event designers and coordinators to florists and the venues themselves, there is an enormous well to draw from by way of wedding vendors that is largely untapped.
In Episode 574 of the Bokeh Podcast, guest Thomas Bui dives into how photographers can begin to establish working relationships with wedding vendors. Tune in as we chat about the importance of both communication and patience, having passion for the work that you do, and so much more!
The Bokeh Podcast is brought to you by Photographer's Edit: Custom Editing for the Professional Photographer. You can subscribe to the Bokeh podcast on the Apple podcast app, follow on Spotify, add to your playlist on Stitcher, or listen on Overcast.
Show Notes

Thomas' introduction (1:56)

Brand position (3:50)

Was it intentional for Thomas to include music on his website? (6:03)

Creating a great customer experience (8:14)

Technique for time management (14:34)

Delegation (18:19)

Book recommendation (25:50)
https://bokehbookshelf.com
Never Split the Difference: Negotiating As If Your Life Depended On It by Christopher Voss and Tahl Raz

What has Thomas' experience been working with photographers who may have missed the mark on building valuable relationships with wedding vendors? (29:10)

5 Ways to Developing a Valuable Working Relationship with Wedding Vendors (41:53)
1. Communication in advance
2. Passion
3. Pride in your appearance
4. Patience
5. Organization

Is there a form of communication that Thomas finds most helpful? (44:57)

Thomas' big takeaway to working with wedding vendors (57:10)
Links
https://www.charitywater.org
www.thomasbuilifestyle.com
www.instagram.com/thomasbuilifestyle
www.photographersedit.com