Episode 595: How to Price Yourself for Profitability – Walid Azami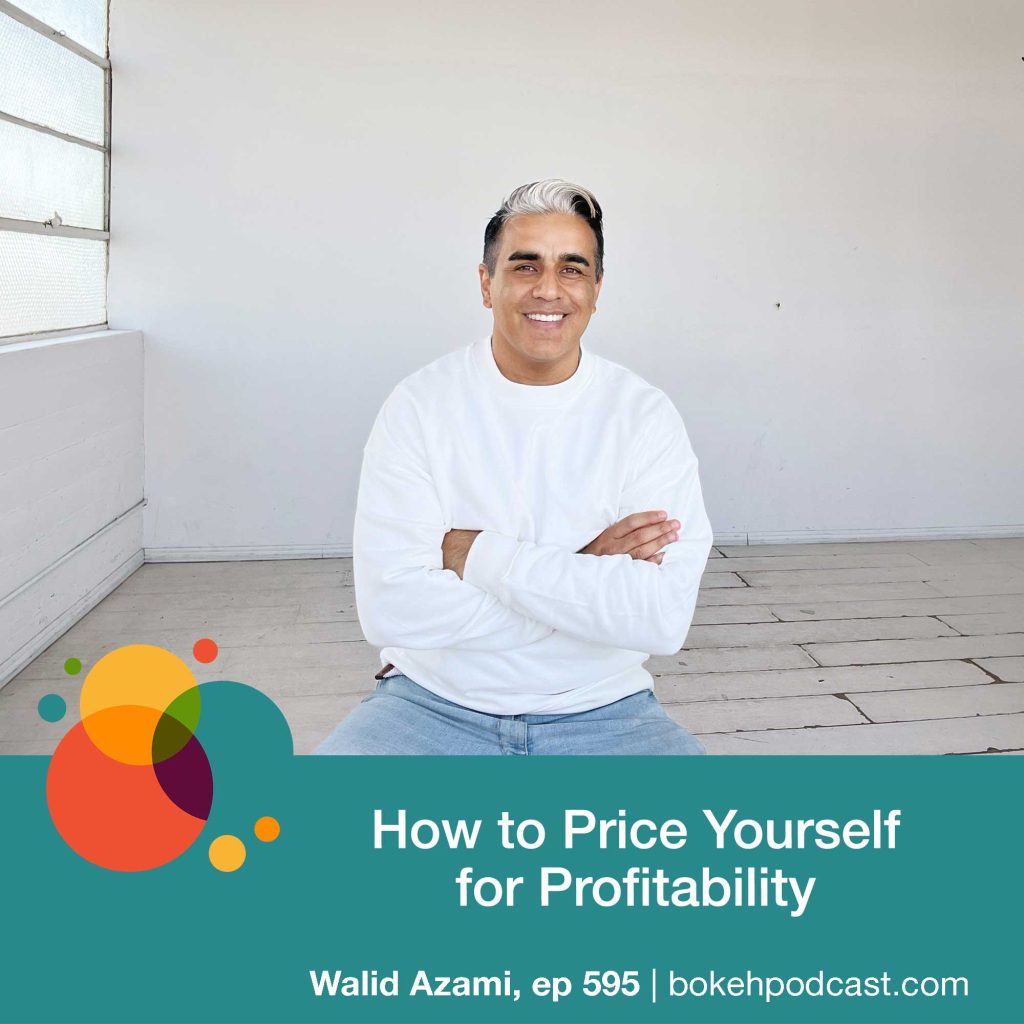 The conversation around pricing has become unnecessarily complicated in the photography industry, and photographer Walid Azami is here to fix that! Listen in to this episode with Walid to learn how to simply establish pricing that not only makes sense to your clients, but also sets your business up for profitability.

The Bokeh Podcast is brought to you by Photographer's Edit: Custom Editing for the Professional Photographer. You can subscribe to the Bokeh podcast on the Apple podcast app, follow on Spotify, add to your playlist on Stitcher, or listen on Overcast.
Show Notes:

Walid Azami's Introduction (1:24)
What is behind Walid's passion for pricing? (5:48)
At what point did Walid shift his thinking on pricing in photography? (9:36)
What is Walid's opinion on package pricing vs. a la carte pricing? (12:08)
How are packages more profitable than a la carte photography? (22:20)
How should photographers build their package prices? (30:07)
1. Tier packages intentionally to push clients to the higher package
2. Put yourself in the client's shoes in order to customize for each client
3. Look for a "double thank you"
How do you build trust with clients to that a customized package doesn't come across as the client getting "ripped off"? (37:30)
Why should photographers break down pricing to clients? (42:20)
What is the balance between charging a premium based on experience vs. providing less expensive photographic services because of the ease of technology? (49:21)
What steps should photographers take to explain pricing (52:48)
1. Never defend your value, present your value
2. Take a bottle of water when presenting your pricing – share the price, then take a sip of water and let the silence do the heavy lifting
3. Adapt pricing to the economy
4. Maintain confidence in your own ability

Links:
https://walidazami.com
https://instagram.com/walid.azami
https://photographybusinesscourse.com