Episode 596: How to Plan Content AFTER a Styled Shoot – Shamira Preston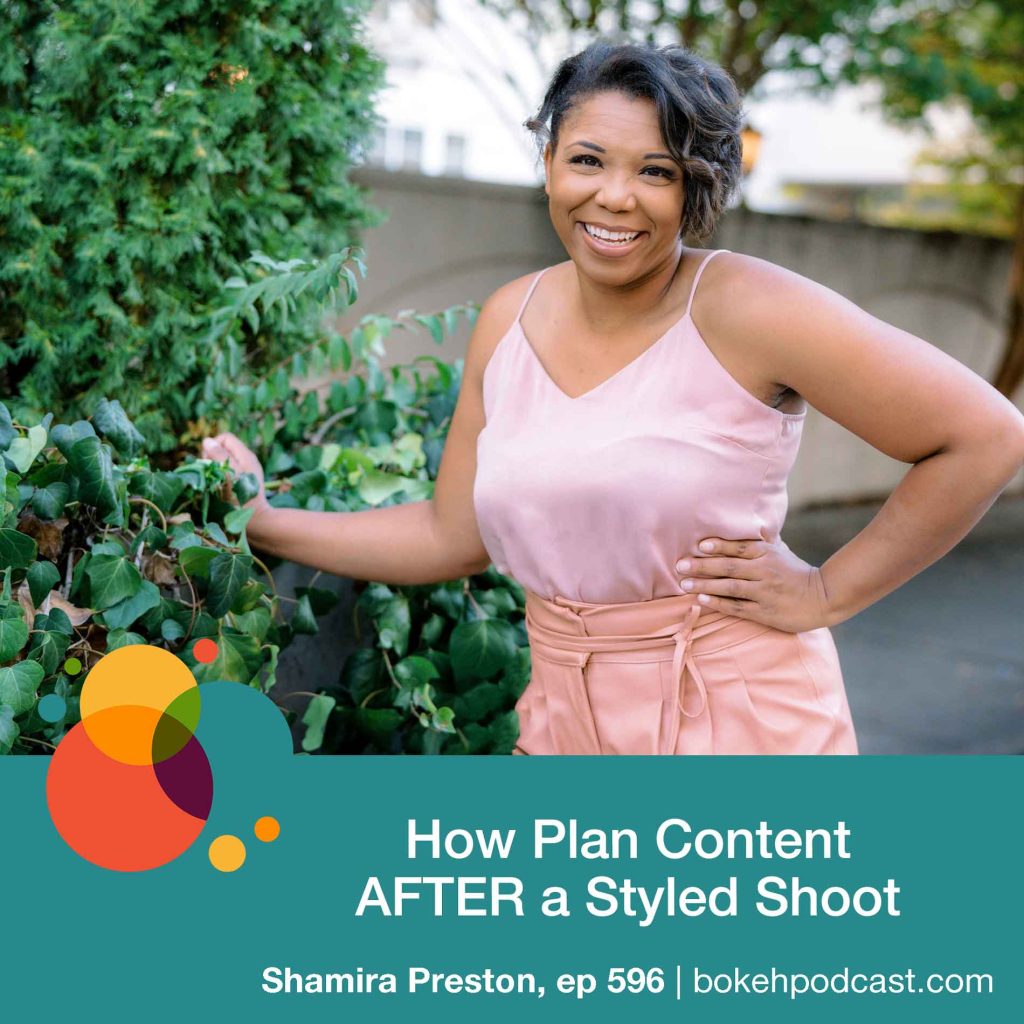 We've heard a lot about how to host a styled shoot, but not enough about what to do with the content afterward! Make sure to join us for a fascinating conversation with Shamira Preston to learn a strategy for your images after your next styled shoot!

The Bokeh Podcast is brought to you by Photographer's Edit: Custom Editing for the Professional Photographer. You can subscribe to the Bokeh podcast on the Apple podcast app, follow on Spotify, add to your playlist on Stitcher, or listen on Overcast.
Show Notes:

Shamira's Introduction (1:35)
From a coordinator's standpoint, why is networking important between photographers and coordinators? (5:45)
How can photographers be more personal when engaging with coordinators and other industry professionals at networking events? (9:00)
Why is there not more conversation about how to use content after a styled shoot? (13:50)
What are the 3 key components of planning how to share your content from a styled shoot? (18:20)
1. Develop your voice
2. Know WHO your audience is on a deeper level
3. Utilize the marketing triangle

How do you get to know your clients on a deeper level in order to speak their language? (21:00)
What exactly is the marketing triangle? (29:30)
How can photographers plan ahead to share the content they create in a styled shoot? (35:47)

Links:
https://instagram.com/magnoliaroseco
https://elevatethestyledshootacademy.com
https://instagram.com/elevatedesignworkshop
https://score.org