Episode 594: Don't Get Your Ass(et) Handed to You: Make More Money with Licensing – Taylor BrumfieldEpisode 594: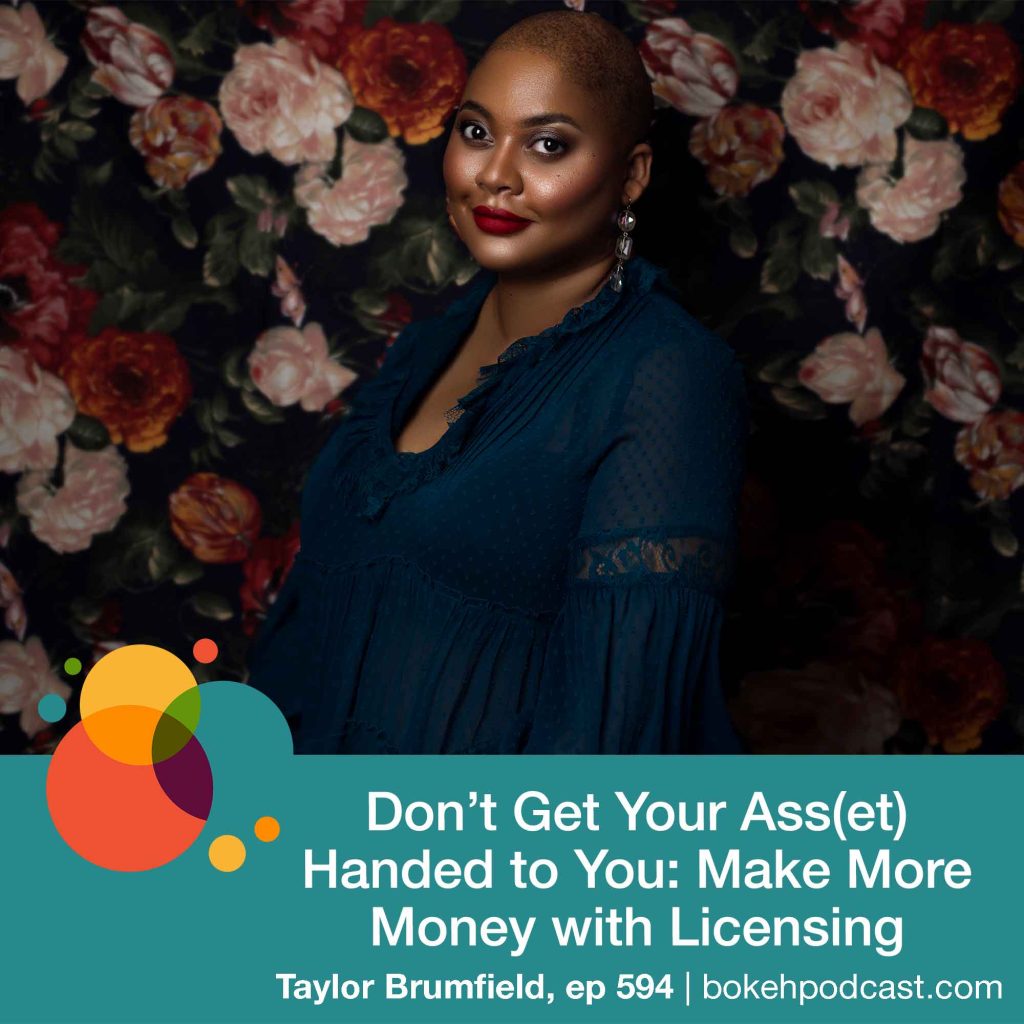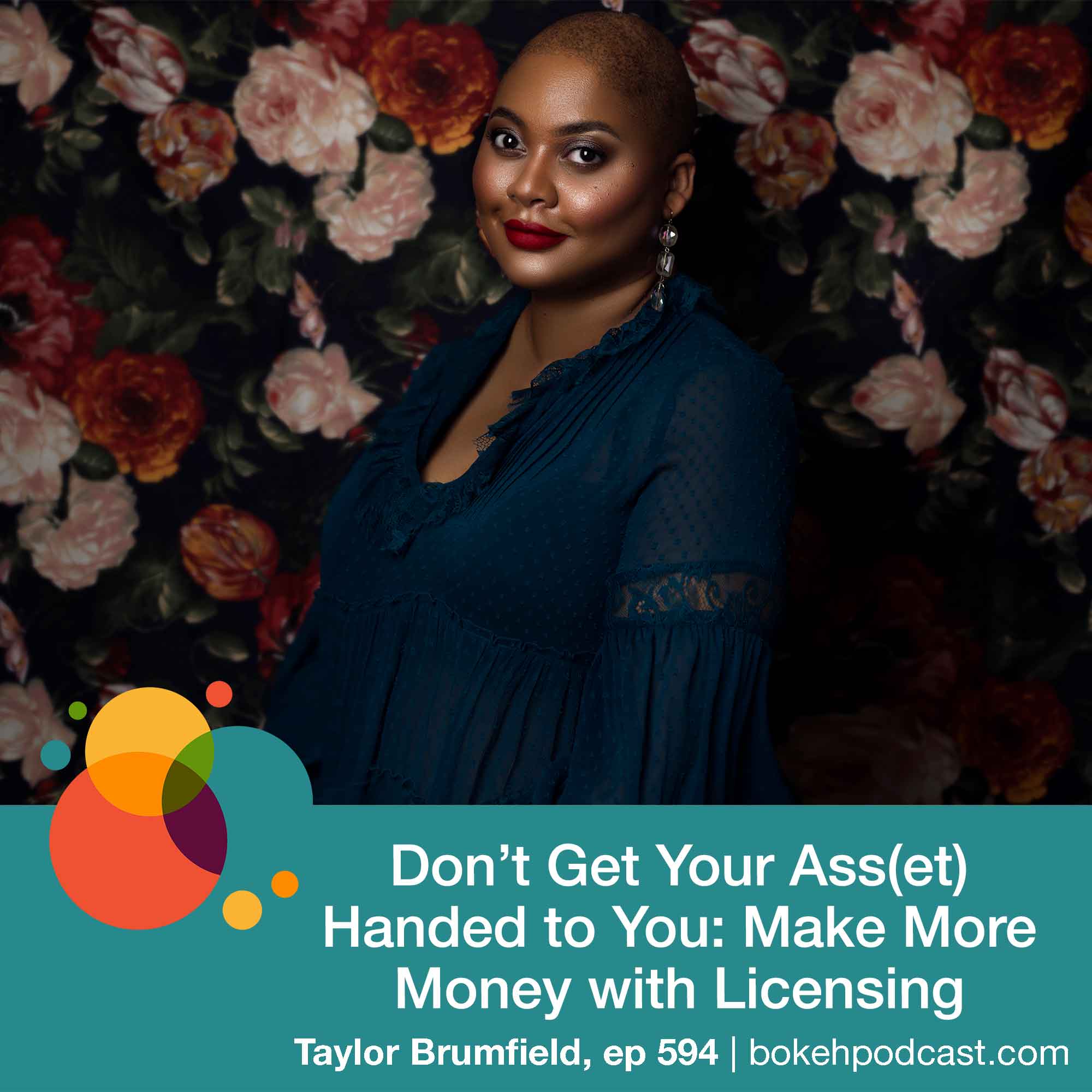 Photographers! Are you missing out on a passive revenue stream by not licensing your work? Make sure to listen in to photographer Taylor Brumfield's thoughts on how to go about this process safely and efficiently so that you can take full advantage and profit more from your work!

The Bokeh Podcast is brought to you by Photographer's Edit: Custom Editing for the Professional Photographer. You can subscribe to the Bokeh podcast on the Apple podcast app, follow on Spotify, add to your playlist on Stitcher, or listen on Overcast.
Show Notes:

Taylor's Introduction (3:12)
Taylor's experience in licensing (6:10)
Is licensing for all types of photography or just commercial photography? (11:18)
What are the biggest mistakes that photographers are making with licensing? (13:23)
1. Confusing pricing
2. Not managing licenses efficiently
3. Giving up on licensing when renewals come around
What are the recommendations Taylor has for implementing licensing? (28:06)
1. Learn and use specific verbiage when talking with clients
2. Understand the market(s) you have access to
3. Clearly communicate the licensing stipulations with clients
Links:
https://taylorbphotographie.com
https://instagram.com/taylorrbee