Episode 470: How to Overcome Limiting Beliefs: Katie Snyder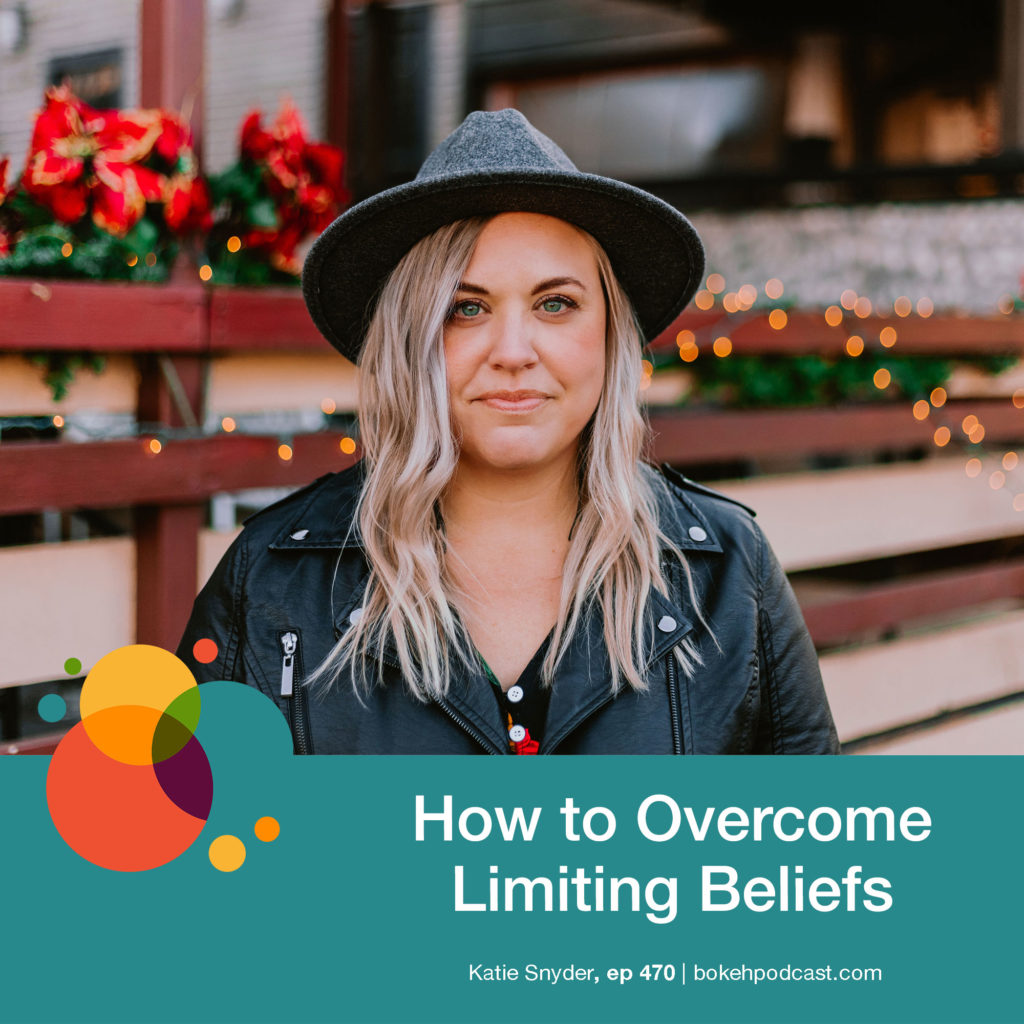 Fear. Doubt. Insecurity. Do these self-imposed emotions emerge when you begin to push yourself, and your business, to the next level?
In episode 470 of the Bokeh Podcast, Katie Snyder discusses limiting beliefs that are common with creatives, and shares strategies that she uses as a life coach to help push past those barriers. Listen in to hear ideas for how to move beyond your limiting beliefs for the sake of growth in your business and personal lives.
The Bokeh Podcast is brought to you by Photographer's Edit: Custom Editing for the Professional Photographer and Miilu: The Simplest Way to Create and Manage Timelines and Shot Lists for the Events You're Photographing. You can also subscribe to the Bokeh podcast on the Apple podcast app, follow on Spotify, add to your playlist on Stitcher, or listen on Overcast.
Show Notes

Brand Position (4:35)
Wedding and portrait photographer based in Atlanta
Life Coach  – Helping clients to think outside the box to create new freedoms for themselves.
Providing a Great Customer Experience (6:40)
Time Management (15:46)
Delegation: Outsourcing editing (24:05)
Book Recommendation: (30:05)
Playing Big: Practical Wisdom for Women Who Want to Speak Up, Create, and Lead by Tara Mohr
Driving Factors that Led Katie to Start a Mind Coaching Business (33:10)
Is Fear a Liar? (37:26)
Common Limiting Beliefs in the Creative Industry: (55:27)
1. Money
2. I'm afraid of looking stupid if I try and fail
3. Am I good enough?
Addressing Limiting Beliefs: (56:40)
1. Write out the limiting belief and reframe it to a positive statement
2. Identify and acknowledge the limiting belief
Katie's "Do It Now" guide: (1:19:35)
Do It Now Guide
Links:
katiesnyder.com
facebook.com/thekatiesnyder
instagram.com/thekatiesnyder
Doing Scary Things Podcast
Katie's First Bokeh Podcast Interview (Episode 61)