Episode 630: How to Launch Your New Website Quickly – Kelsey Christine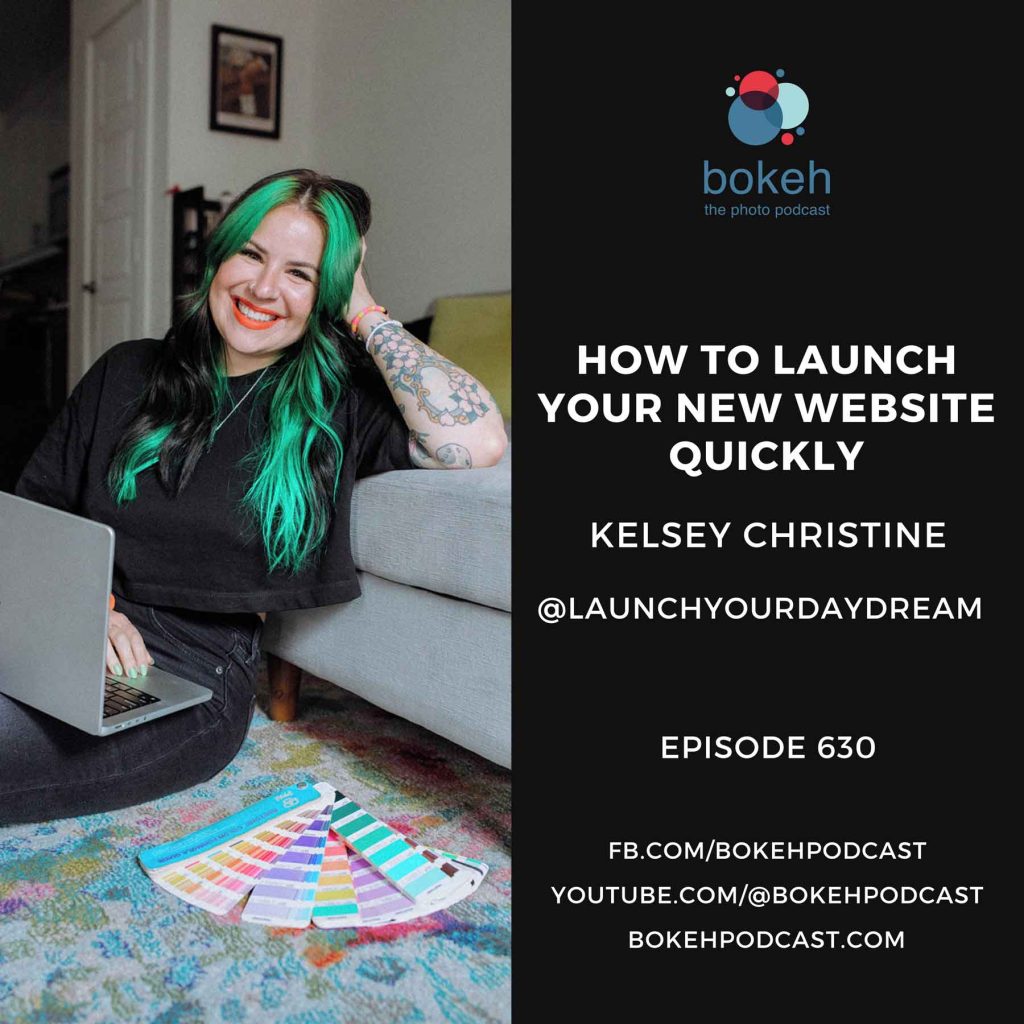 One of the most important elements of both launching and building a photography business is your website. Listen in to this conversation with website designer Kelsey Christine to learn how to build and launch your new website quickly and with minimal stress!

The Bokeh Podcast is brought to you by Photographer's Edit: Custom Editing for the Professional Photographer. You can subscribe to the Bokeh podcast on the Apple podcast app, follow on Spotify, add to your playlist on Stitcher, or listen on Overcast.
Show Notes:
Kelsey's Introduction (2:12)
What big principle allows Kelsey to run a business while still having flexibility in her own life? (4:00)
Why does Kelsey use Showit for website design when working with photographers? (14:07)
What are the advantages and disadvantages of using templates when designing websites? (19:15)
What does the process look like when working with Kelsey to design a website? (23:00)
What does "strategy" mean when designing a website? (26:15)
What should photographers be working on prior to working with a website designer? (30:20)
How can photographers get in touch with Kelsey about working with her on building or tweaking a website? (35:00)
Links:
Kelsey's first Bokeh episode
https://instagram.com/launchyourdaydream
https://launchyourdaydream.com
https://showit.co
https://seoforphotographers.com