Episode 616: How to Increase Pricing with a Stunning Portfolio – Kristin Sweeting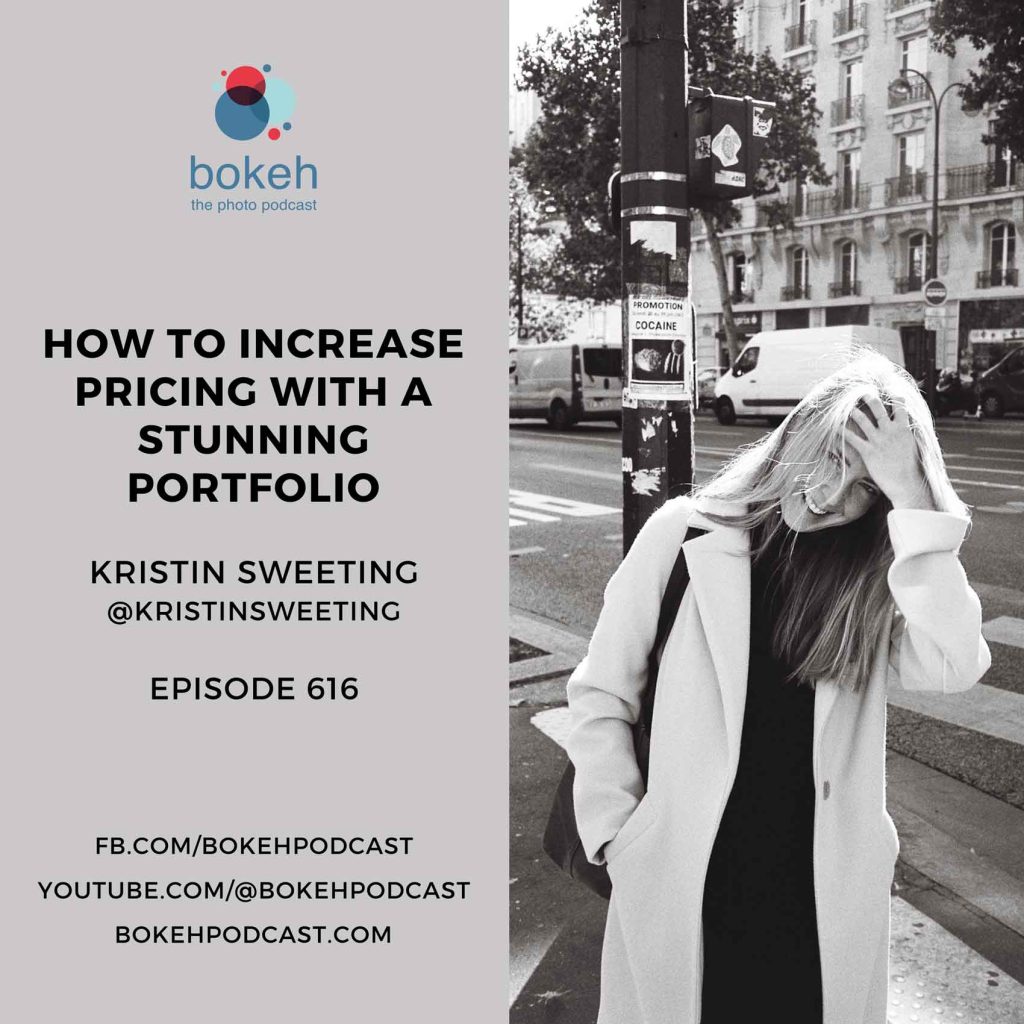 Do you want to charge more for your work? Photographer Kristin Sweeting says that you need to get your portfolio dialed in! Listen in to our conversation to learn how to improve the quality of work that you share in order to raise your prices!

The Bokeh Podcast is brought to you by Photographer's Edit: Custom Editing for the Professional Photographer. You can subscribe to the Bokeh podcast on the Apple podcast app, follow on Spotify, add to your playlist on Stitcher, or listen on Overcast.
Show Notes:

Kristin's introduction (1:26)

What principle has Kristin learned that has allowed her to run a business while still having a life? (3:40)
What is one idea or principle that Kristin has implemented that has done a lot of the heavy lifting in her business? (9:03)
Where are we as a photography industry in relation to withdrawing from building community due to the idea of being introverted? (14:07)
Introduction to the idea of focusing on your portfolio for pricing (19:20)
How would Kristin respond to the argument that the actual photos don't drive pricing for photographers as much as the experience a photographer provides? (21:35)
What makes a portfolio "strong"? (25:30)
1. Include the "unexpected"
2. Consistency (show images that reflect what you say you provide)
3. Attention to detail

Links:
https://instagram.com/kristinsweeting
https://kristinsweeting.com
https://dangerschool.com
https://podcasts.apple.com/us/podcast/dangerous-creatives-a-photography-and-creative/id1435228087