Episode 615: Get to Know Nathan Holritz – Hosted by Stacey Owen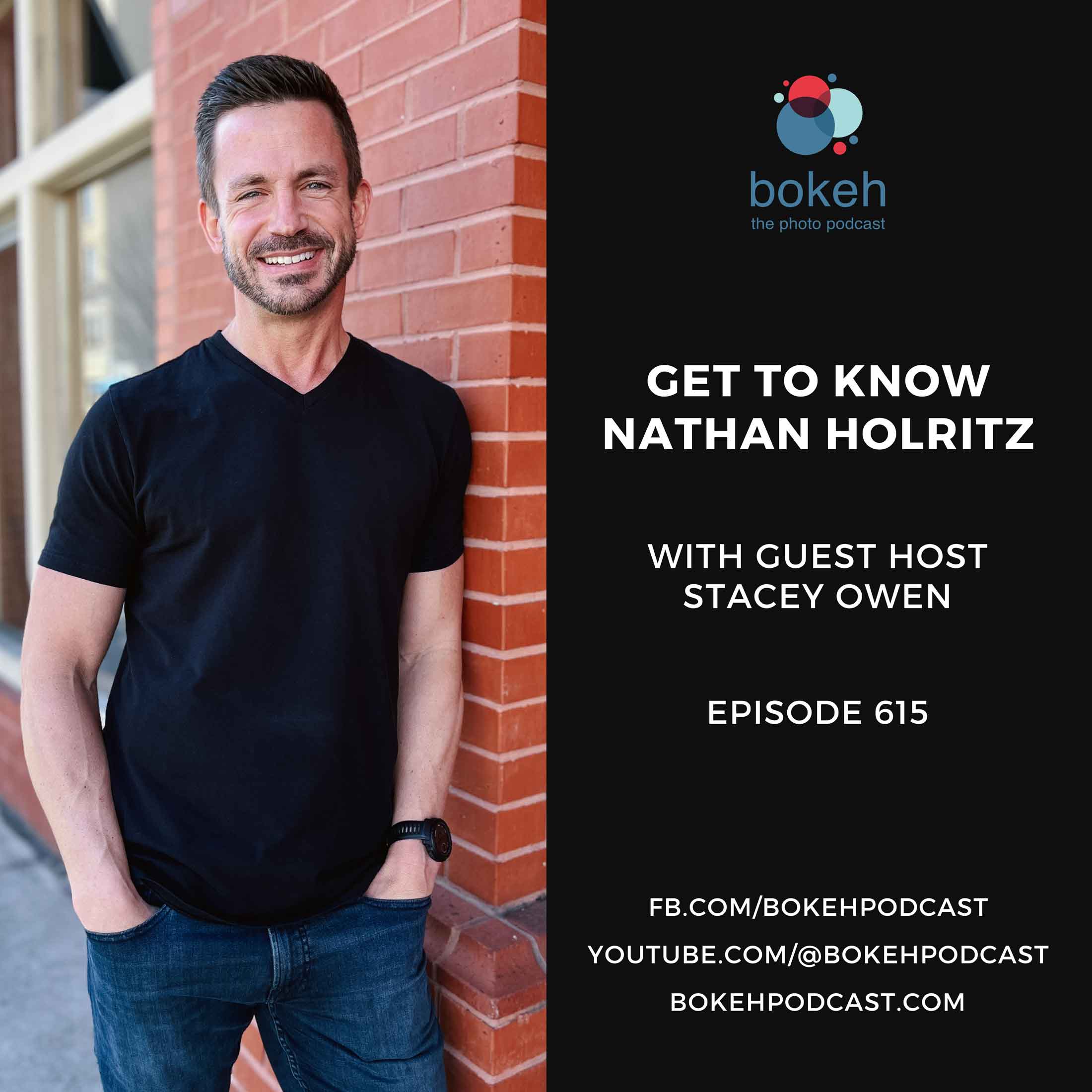 Have you been curious to learn more about the host of the Bokeh Podcast? In this episode, guest host, Stacey Owen turns the table on Nathan Holritz to dig into his story, including the strategies and processes he follows in his daily life and in running his businesses . . . and maybe even a sneak peek into the new business he's launching soon!

The Bokeh Podcast is brought to you by Photographer's Edit: Custom Editing for the Professional Photographer. You can subscribe to the Bokeh podcast on the Apple podcast app, follow on Spotify, add to your playlist on Stitcher, or listen on Overcast.
Show Notes:

How did the Bokeh Podcast come to fruition? (3:23)
How long did it take to find the flow and rhythm of hosting a podcast? (7:30)
Why the black v-neck T-shirts? (13:45)
What are 3 things Nathan is implementing or focusing on for this year? (22:07)
How can you stay focused and maintain time for yourself while running multiple businesses? (31:00)
Has hosting the podcast changed your life, through one interview or overall? (39:00)
What does a "Nathan Moment" look like – something you do that is just for you and not "productive"? (42:32)
A little discussion on "Finding Yourself" vs creating the life you want. (49:00)
Has there ever been a situation during the podcast where the conversation wasn't going well? (1:00:45)
What's next with Nathan's business ventures? (1:11:48)

Links:
https://nathanholritz.com
https://photographersedit.com
Bokeh episode with Shawn Lee:
https://photographersedit.com/bokeh-podcast/episodes/developing-a-brand-that-makes-a-difference
https://cheezoo.com