Bonus Episode: Smart Financial Planning for New(er) Photographers – Bobbi Brinkman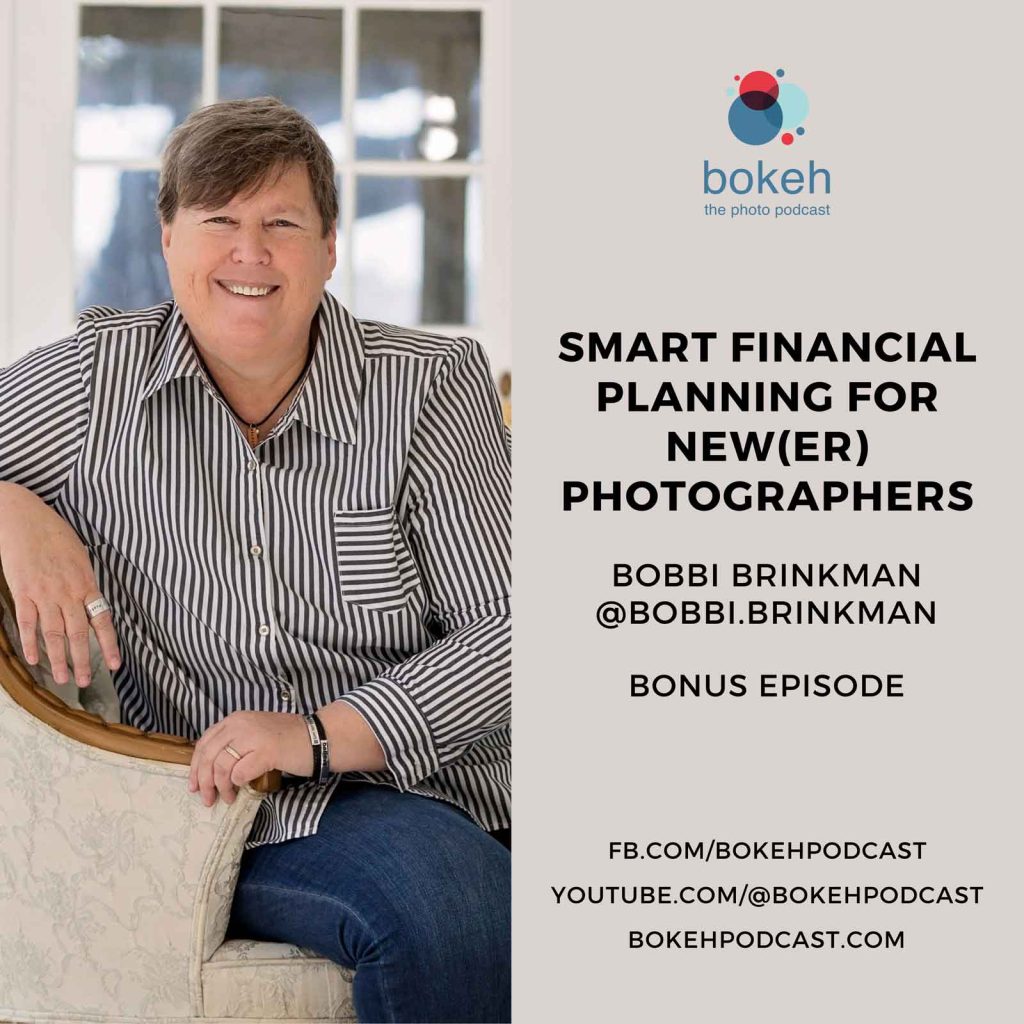 Planning for the financial needs of running a photography business can be truly overwhelming – but it doesn't have to be! Check out this bonus episode as Bobbi Brinkman shares what smart financial planning is, and who the most important people are when it comes to creating connections! 

The Bokeh Podcast is brought to you by Photographer's Edit: Custom Editing for the Professional Photographer. You can subscribe to the Bokeh podcast on the Apple podcast app, follow on Spotify, add to your playlist on Stitcher, or listen on Overcast.
Show Notes:

Bobbi's introduction (0:49)
What is smart financial planning? What the big idea that Bobbi wishes she would have known when she started (2:29)
Who are the most important people to connect with? (6:28)
The distinction between profit and revenue (8:40)
Recommendations (13:17)

Links:
https://bobbibrinkman.com
https://instagram.com/bobbi.brinkman