Episode 474: How to Get Your Joy Back – Lesleann Brackney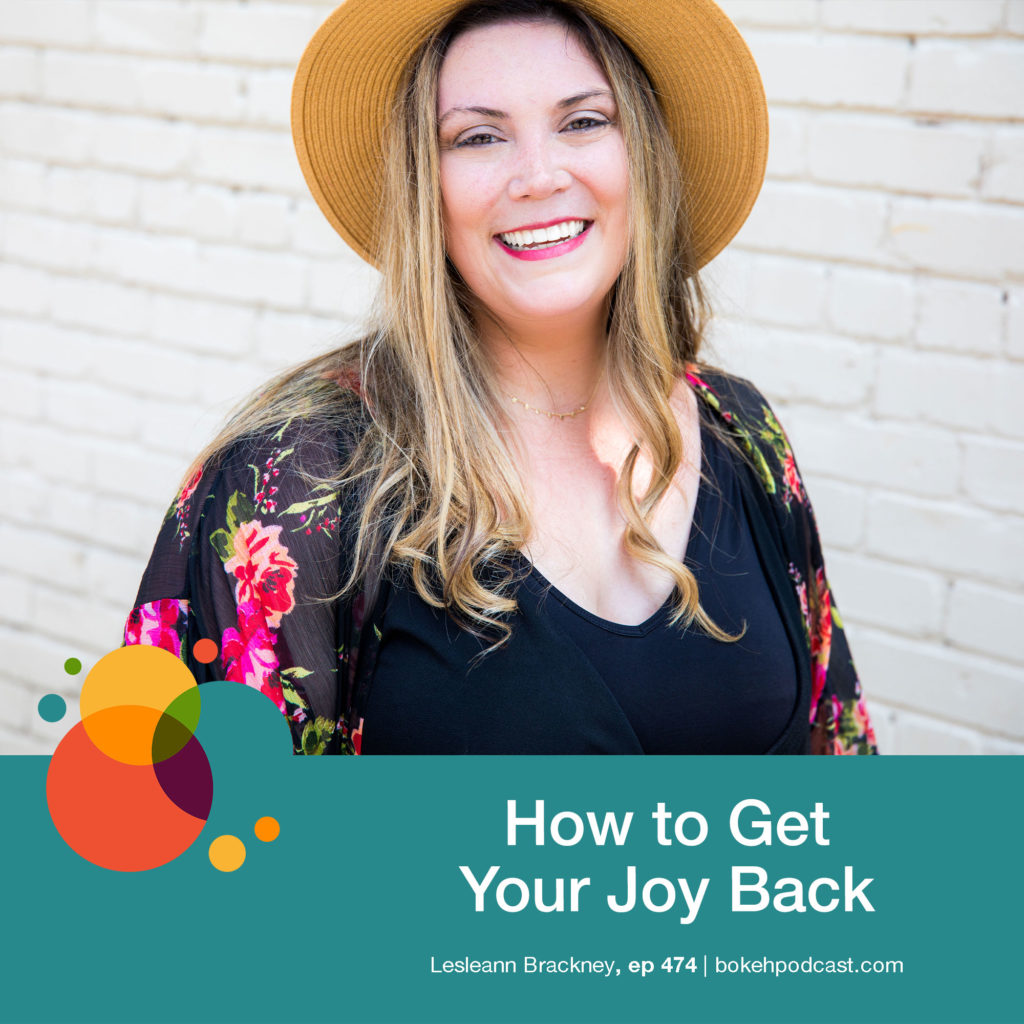 Are you trying to be a superhero business owner, yet feeling, and even acting, more like a villain when trying to handle it all yourself?
In episode 474 of The Bokeh Podcast, Lesleann Brackney highlights how she utilizes industry experts to support her business so that she can have more time to focus on what she enjoys most as a business owner. Listen in for strategies that you can implement to help you find joy in your work.
The Bokeh Podcast is brought to you by Photographer's Edit: Custom Editing for the Professional Photographer and Miilu: The Simplest Way to Create and Manage Timelines and Shot Lists for the Events You're Photographing. You can also subscribe to the Bokeh podcast on the Apple podcast app, follow on Spotify, add to your playlist on Stitcher, or listen on Overcast.
Show Notes

Brand Position: Atlanta-based wedding and portrait photographer who positions herself as "your bridesmaid with a camera" (3:17)
Creating a Great Customer Experience (8:45)
Time Management: Outsourcing and Delegation (15:25)
What does Lesleann delegate? (20:58)
1. Editing
2. Social Media Management
3. Blog Writing
4. Copywriting for ads
5. Website Design
6. Brand Development
Motivation for delegating (23:55)
Factoring in cost for delegation (31:34)
Previous Bokeh Episodes focused on finance:
Episode 153 with Michael Klipper
Episode 372 with Matt Odom
Episode 384 with Tanya Hirschy
Presumed challenges of outsourcing: (33:33)
1. Concern of losing the "artist voice"
2. It has to be all or nothing
Benefits of Outsourcing: (41:32)
1. Time back for yourself
2. Bringing in experts to your business
3. Ability to focus on the parts of the business that you enjoy
Links:
brackneyphoto.co
Instagram.com/brackneyphoto
Honeybook.com