Episode 475: How to Think Differently for Business Growth – Bryan Caporicci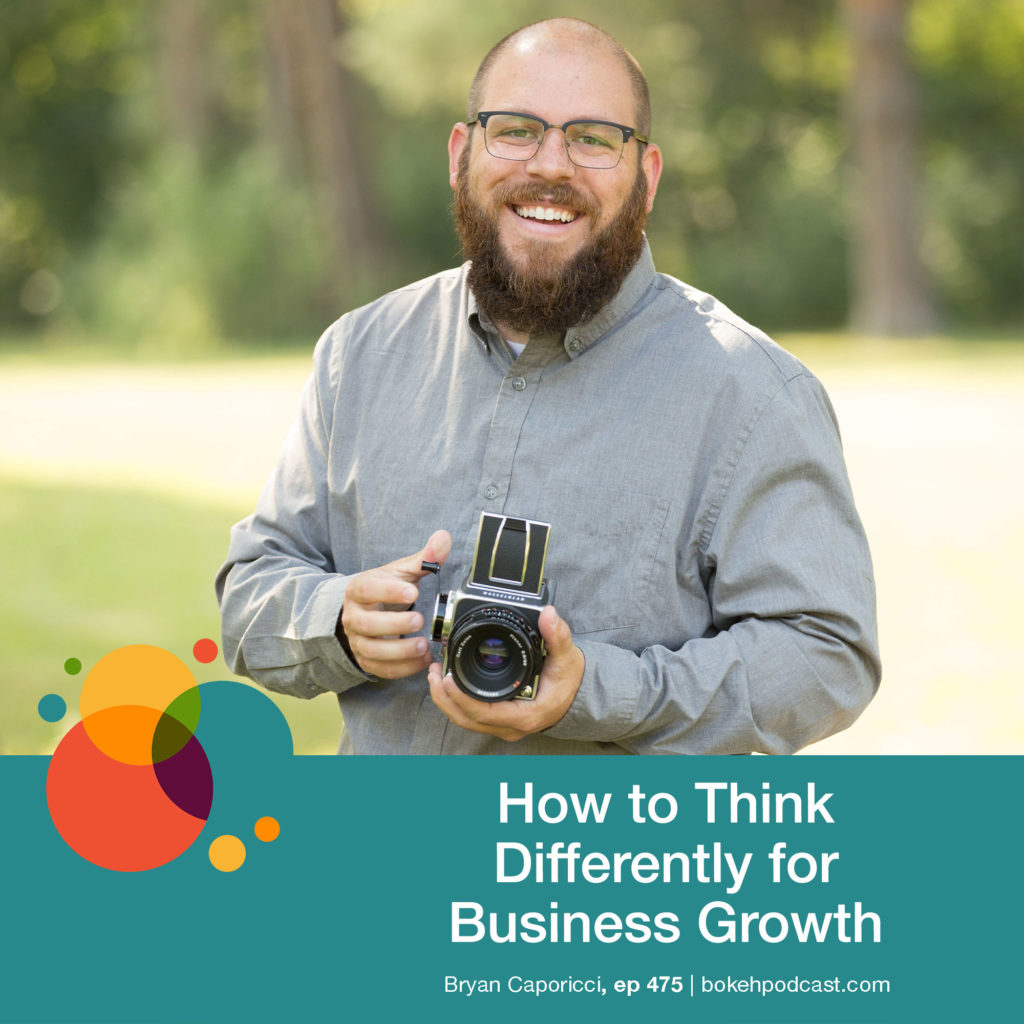 Times of transition can be challenging as a business owner. Do you shy away from the discomfort of change, or are you ready to face it head on in order to see growth in your business?
Listen in to episode 475 of The Bokeh Podcast, and be challenged by Bryan Caporicci to push past that fear and uncertainty in order to think differently about moving your businesses forward after Covid.
The Bokeh Podcast is brought to you by Photographer's Edit: Custom Editing for the Professional Photographer and Miilu: The Simplest Way to Create and Manage Timelines and Shot Lists for the Events You're Photographing. You can also subscribe to the Bokeh podcast on the Apple podcast app, follow on Spotify, add to your playlist on Stitcher, or listen on Overcast.
Show Notes

Brand Position: (8:46)
Wedding and Portrait Photographer based in Ontario, Canada
Sprout Studio – Inclusive, holistic studio management suite for photographers
Client Experience (14:14)
"It's not about us as photographers, it's about our clients" – put yourself in your client's shoes!
Time Management (19:41)
Creating guardrails around your time; time chunking
Communication in Delegation (23:47)
Book Recommendations: (26:43)
How to Win Friends and Influence People by Dale Carengie
How to Stop Worrying and Start Living by Dale Carnegie
Building a StoryBrand by Donald Miller
Who Moved My Cheese? by Spencer Johnson
The War of Art by Stephen Pressfield
Why do we stay in our comfort zones instead of pushing for growth? (30:49)
Mindsets to have when addressing the fears that come with change: (35:23)
1. Do it, but do it scared
2. If fear is felt, I'm moving in the right direction
How Photographers can think differently coming out of Covid to grow their business: (38:44)
1. Lead with empathy
2. Diversify revenue
How photographers can think differently about finances coming out of Covid: (52:23)
1. Pricing yourself appropriately
2. Prepare and function on a budget
3. Use a financial advisor and a bookkeeper
Links:
getsproutstudio.com
bcapphoto.com
instagram.com/getsproutstudio
instagram.com/bcapphoto
mint.intuit.com
Quickbooks