Episode 476: Social Media Engagement That Works – Kristen Schurr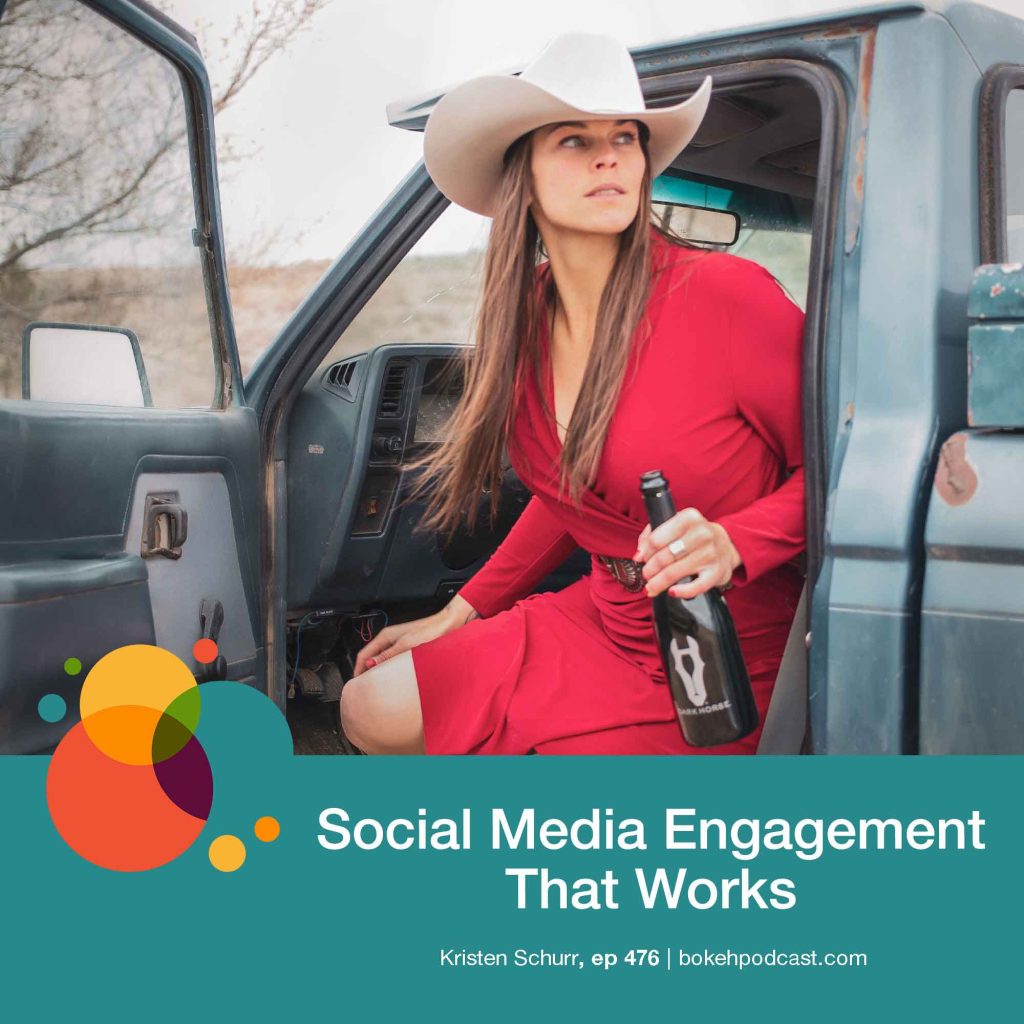 You're invited to @kschurrphoto's Instagram party! Don't be late – you may miss key ideas for growing your business!
Join Kristen for episode 476 of The Bokeh Podcast, as she shares her approach to using Instagram in an authentic way – and has over 16K followers as a result! Listen in to hear how she built a full time photography business in less than a year, largely on the foundation of true engagement on social media.
The Bokeh Podcast is brought to you by Photographer's Edit: Custom Editing for the Professional Photographer and Miilu: The Simplest Way to Create and Manage Timelines and Shot Lists for the Events You're Photographing. You can also subscribe to the Bokeh podcast on the Apple podcast app, follow on Spotify, add to your playlist on Stitcher, or listen on Overcast.
Show Notes

Brand Position: (1:21)
Specializing in capturing how you live, love or work out west
Creating a Great Customer Experience: (8:17)
Technique for Time: (12:00)
Don't be afraid to say no!
Book Recommendation: (17:16)
Dotcom Secrets by Russell Brunson
Motivation for using Instagram more strategically: (24:47)
Kristen's approach to using Instagram: (32:44)
1. Be authentic vs. oversharing – treat Instagram like a party!
2. Build Trust
3. Engage others as you would want to be engaged
Links:
Instagram.com/kschurrphoto
fb.com/kschurrphoto
kschurrphoto.com
Preview App