Episode 578: How to Book Clients with a 30 Minute Call – Heather Chesky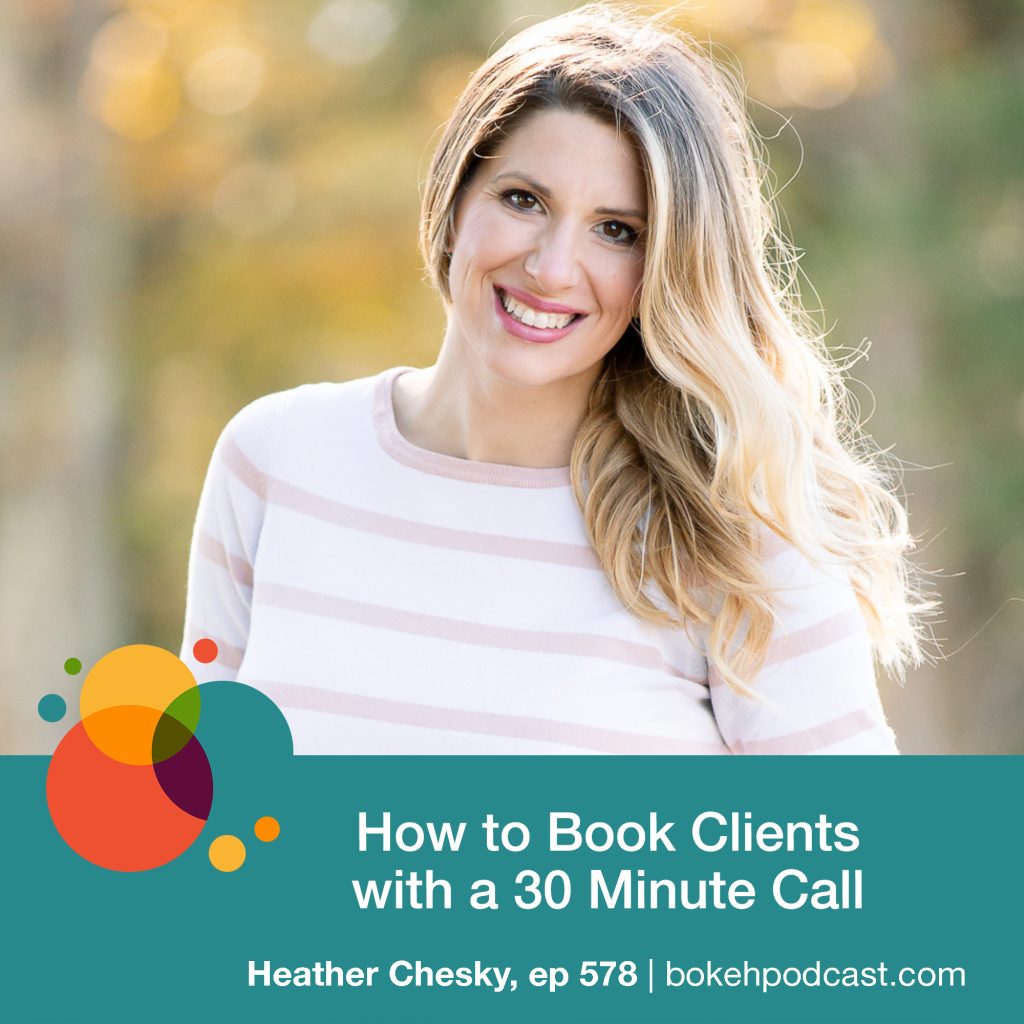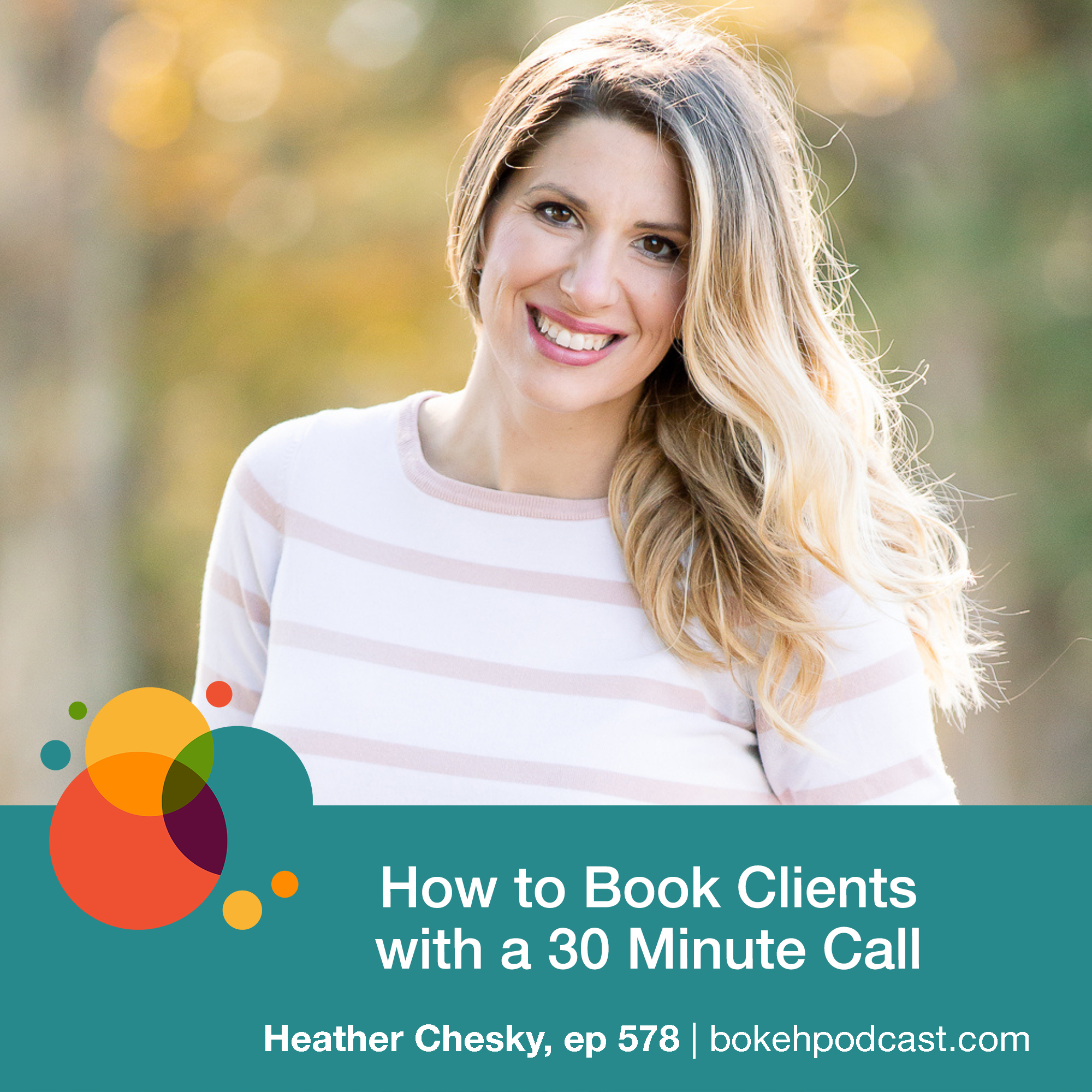 Does the thought of trying to sell your services cause you to feel anxious or nervous? Have you been spinning your wheels trying to come up with the perfect sales pitch to book a client? Or do you avoid the sales conversation altogether because it feels more transactional than personal?

In Episode 578 of the Bokeh Podcast, Heather Chesky shares her experience with sales and the process that she uses to book clients with a 30 minute call. As photographers, we may shy away from the sales side of the business, but it really can be simple and summed up this way: knowing what it is that you're selling and knowing who it is that you're selling to. Tune in as we chat about the five steps you can take when chatting with a potential client, so that you can go into the conversation feeling prepared and leave the conversation with a booked date on the calendar!

The Bokeh Podcast is brought to you by Photographer's Edit: Custom Editing for the Professional Photographer. You can subscribe to the Bokeh podcast on the Apple podcast app, follow on Spotify, add to your playlist on Stitcher, or listen on Overcast.
Heather's introduction (2:07)
Brand position (2:57)
Creating a great customer experience (6:34)
Technique for time management (9:01)
How does Heather decide what the most important thing is? (11:22)
Delegation (13:06)
How has Heather learned to more effectively communicate for the sake of good delegation? (16:00)
Book recommendation (20:17)
https://bokehbookshelf.com
Profit First: Transform Your Business from a Cash-Eating Monster to a Money-Making Machine by Mike Michalowicz
Has Heather always been a natural salesperson? (22:14)
How does Heather approach selling something that doesn't have a personal connection? (23:48)
Knowing what it is that you're selling
Knowing the person that you're selling to
Where did Heather learn the sales techniques that she uses? (24:34)
Heather's tips to move beyond introverted tendencies (26:09)
Doing the most uncomfortable things the most often in your business
Prepare
Practice
Chat map
Does Heather practice conversations with herself before speaking with clients? (28:39)
5 Steps to Drive the 30 Minute Call (30:36)
Introduction and establishment of boundaries
Ask insightful questions
Reaffirm what you heard
Make your offer
Invite them to be your client and invite them to pay
What does it mean to establish boundaries? (32:18)
What does it look like for a photographer to move from surface level questions to deeper, insightful questions? (34:44)
What does it look like to "make your offer"? (39:52)
How can you ask for payment with more ease of mind? (42:35)
What follow up questions might Heather hear from potential clients during the call? (44:01)
Additional education Heather offers (51:11)


Links
https://www.charitywater.org
www.thebookedphotographer.com
www.heatherchesky.com
www.instagram.com/heather_chesky
https://www.facebook.com/heathercheskyphotography
https://asana.com/
www.photographersedit.com
www.instagram.com/photogsedit
https://calendly.com/