Episode 577: 365 Days to a Stronger Business – Elora Viano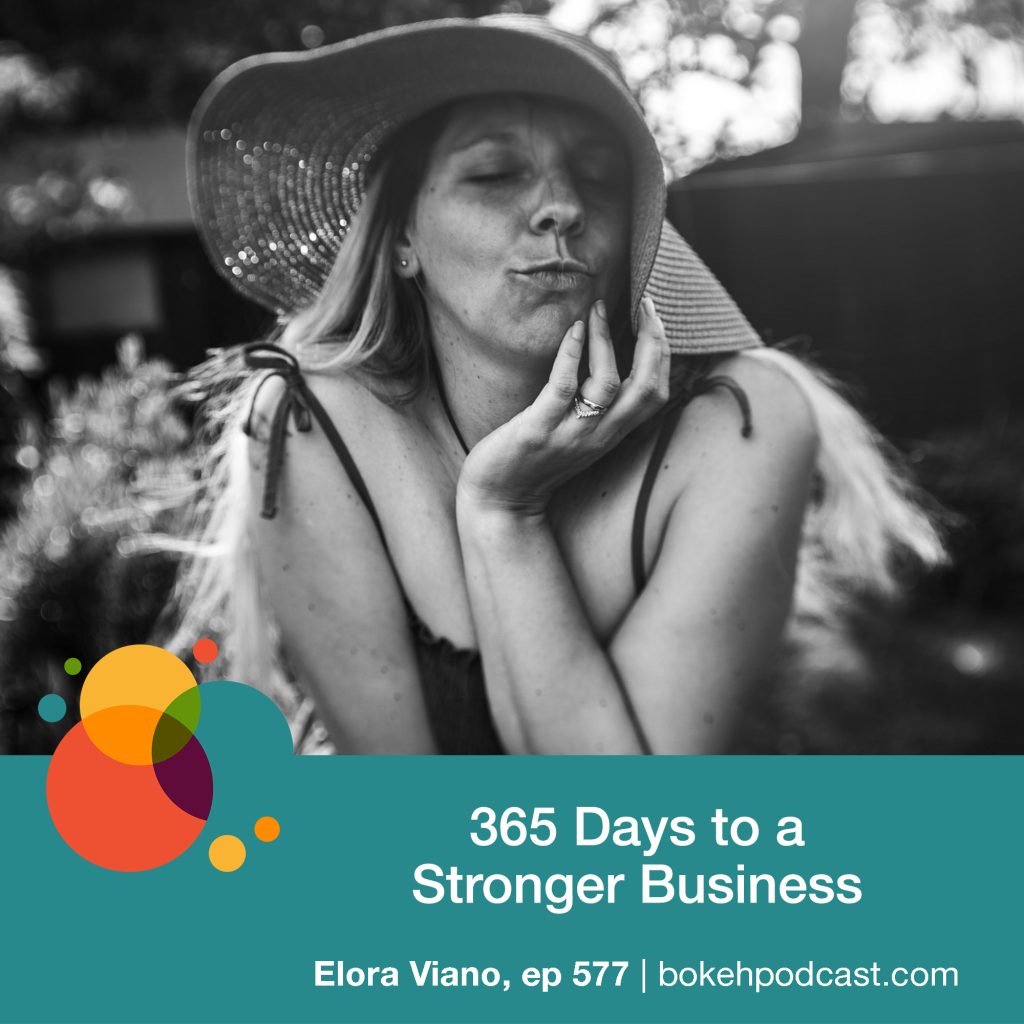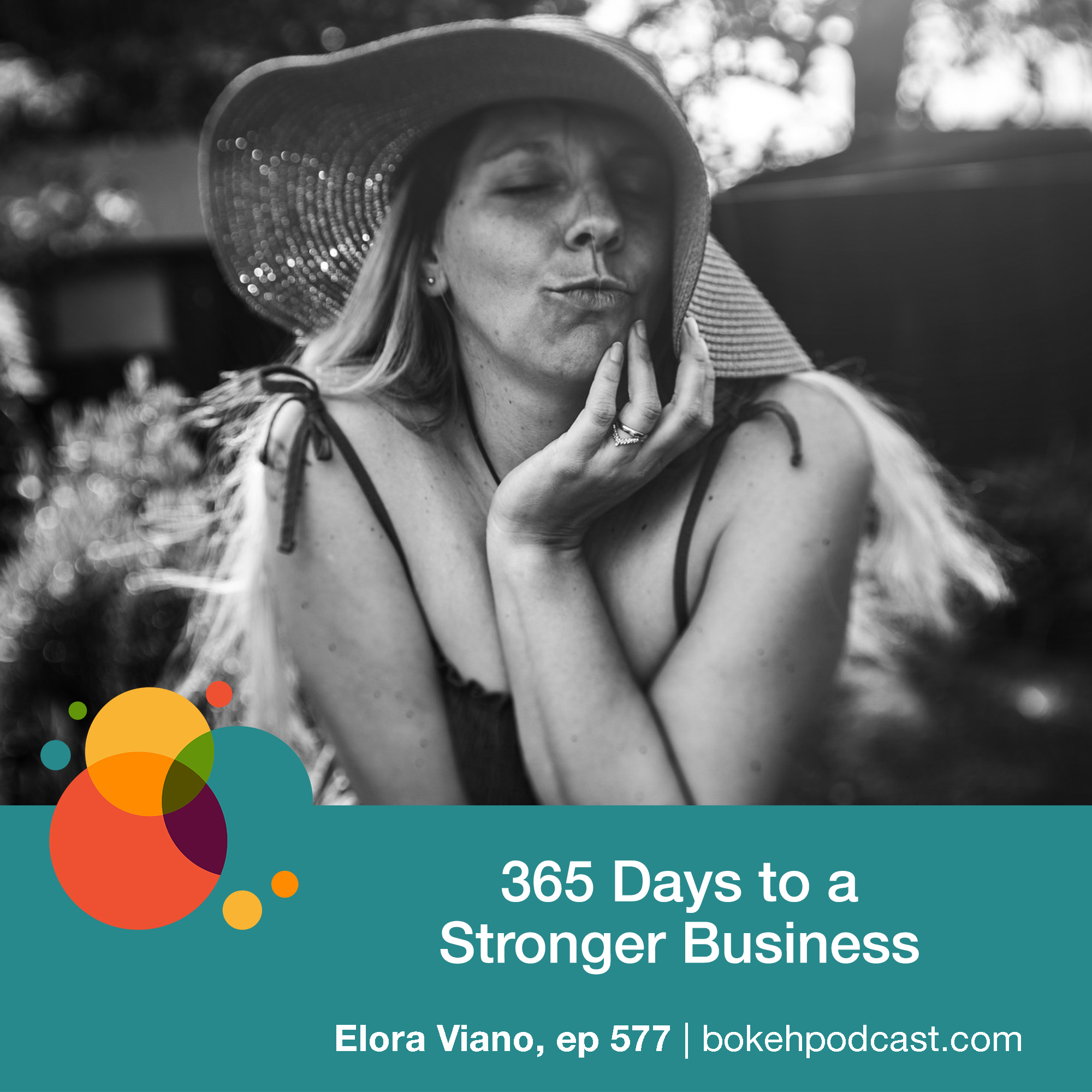 Have you found yourself in a creative slump, wanting to branch off from your professional work and create something for yourself? Are you looking for a way to shoot more often, while honing your photography skills and creating a stronger business? Welcome to the 365 Project.
In Episode 577 of the Bokeh Podcast, Elora Viano shares her experience with starting a 365 project several years ago and how it has helped to shape and grow her business. While the task may seem daunting at first, there are so many benefits! Tune in as we chat about what those benefits are and five steps you can take to get started with your own personal 365 Project!

The Bokeh Podcast is brought to you by Photographer's Edit: Custom Editing for the Professional Photographer. You can subscribe to the Bokeh podcast on the Apple podcast app, follow on Spotify, add to your playlist on Stitcher, or listen on Overcast.
Elora's introduction (1:44)
Brand position (2:37)
How long has Elora been in business? (5:03)
Creating a great customer experience (6:34)
What is Elora's perspective on the balance between putting yourself out there on social media to garner a better connection with your audience and oversharing? (9:20)
Technique for time management (15:39)
What does Elora's weekday and weekend schedule look like? (17:48)
Delegation (20:28)
How did Elora find someone that was a good fit to outsource her social media tasks? (23:14)
Book recommendation (26:39)
https://bokehbookshelf.com
You Are a Badass Series 4 Books Collection Set by Jen Sincero
What is the 365 Project? (28:46)
What led Elora to start this project? (29:51)
4 Major Benefits of Running a 365 Project (31:04)
The opportunity to hone photographic skills
Opportunity to share personal work with clients
The opportunity for more opportunities
The opportunity to teach other photographers
What type of equipment does Elora recommend shooting the 365 Project with? (32:59)
5 Steps to Get Started with a 365 Project (43:14)
Use the camera you have with you
If you miss a day, it's okay
Keep it organized
Find a group for accountability
Do something with your work

Links
https://www.charitywater.org
www.lifelivedphotography.co.uk
www.instagram.com/lifelivedphoto
https://www.facebook.com/LifeLivedPhoto
www.instagram.com/lifeiswildandfree/
https://www.17hats.com/
www.photographersedit.com
www.instagram.com/photogsedit
https://365project.org/
https://www.blurb.com/
http://dailycollective365.co.uk/
https://www.adobe.com/products/photoshop-lightroom/mobile.html