Episode 563: How I Photograph a Wedding Story – Tom Russo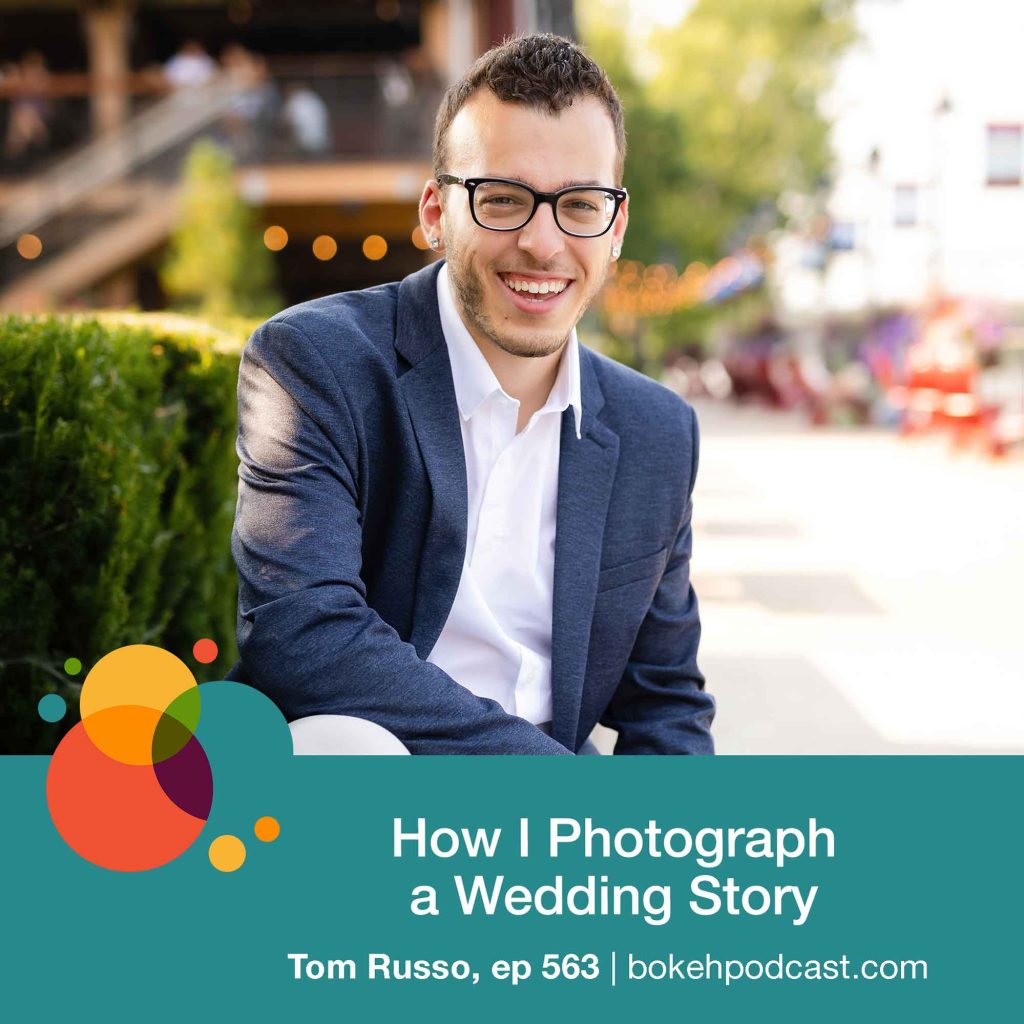 You could always photograph a wedding just to document it, but where's the fun in that? A picture is worth a thousand words, so why not create a beautiful story!

In episode 563 of The Bokeh Podcast, Tom Russo shares the importance of details when photographing a wedding story and how the moments around the typical wedding shot list are just as vital and cherishable to storytelling as the main event! Tune in to hear great advice on how to plan and what to consider when photographing a wedding story.

The Bokeh Podcast is brought to you by Photographer's Edit: Custom Editing for the Professional Photographer. You can subscribe to the Bokeh podcast on the Apple podcast app, follow on Spotify, add to your playlist on Stitcher, or listen on Overcast.
Brand position (5:02)

Creating a great customer experience (6:19)

Technique for time management (25:32)

Outsourcing/Delegation (30:05)

Book/Educational recommendation (35:38)
https://bokehbookshelf.com

How Tom Defines Storytelling (40:46)

Do you feel photographers don't focus on the family and guests as much during weddings? (46:39)

Key Touchpoints when Telling a Story for a Wedding (49:17)

Should you base your photography on shot lists from the client or a template when storytelling? (52:41)

With a focus on attention to detail, do you feel there's a tendency to overshoot? (56:45)

Thoughts on delivering clients a large number of images (59:51)

Links:
https://www.charitywater.org
tomrussophotography.com
instagram.com/tomrussophotography
The Capture Crew Podcast
Jordan Correces: Episode 214 & Episode 428