Episode 564: Brand: Is it Personality or Value Proposition? – Lisa Aihara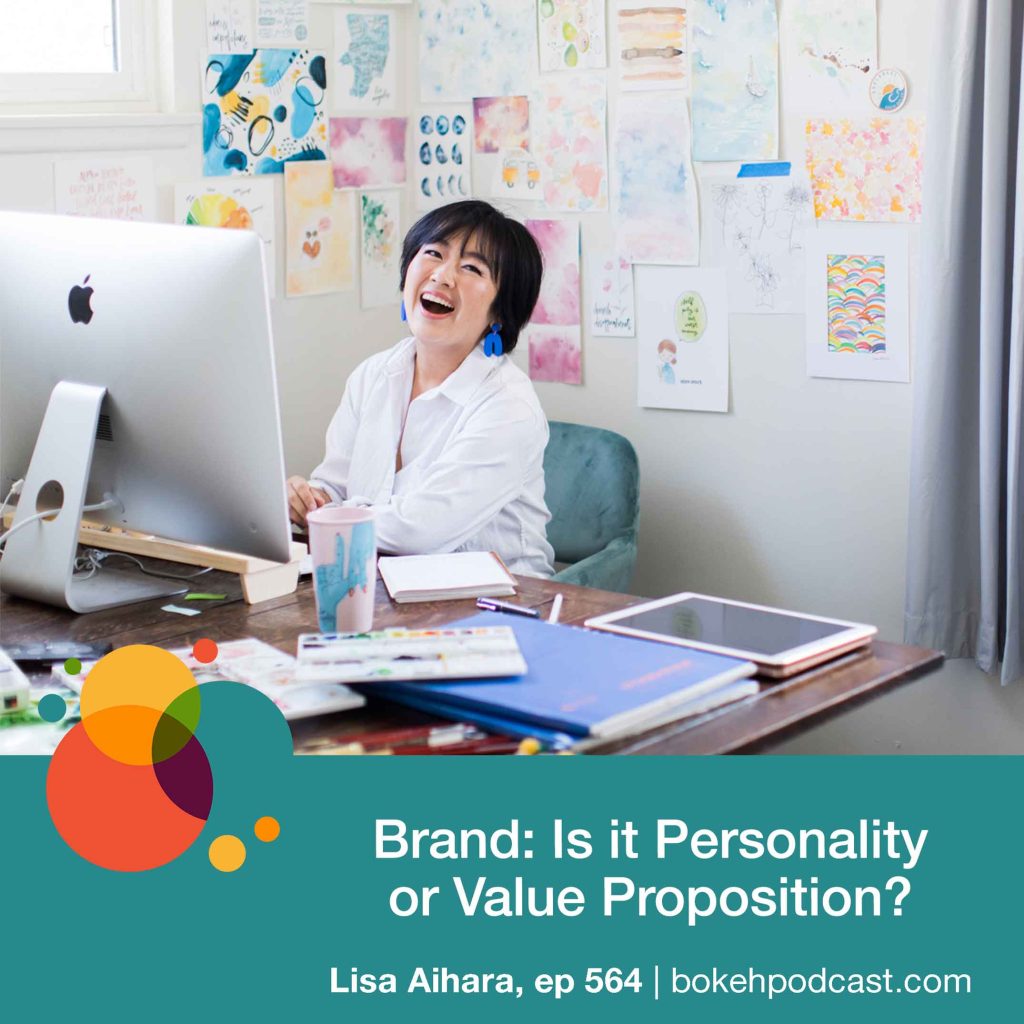 Surprisingly, having an affinity for Sesame Street can be a great way to market your business. But it's all up to how you can turn that interest, or any part of your brand personality, into value for your clients!

In episode 564 of The Bokeh Podcast, we have our amazing returning guest, Lisa Aihara, join us to talk about branding and how to find a balance between presenting personality and value proposition. Tune in for advice on defining both your personality and the value of your brand and how to effectively market your brand to potential clients through your website.

The Bokeh Podcast is brought to you by Photographer's Edit: Custom Editing for the Professional Photographer. You can subscribe to the Bokeh podcast on the Apple podcast app, follow on Spotify, add to your playlist on Stitcher, or listen on Overcast.
Do you think there's a reason why photographers follow brand style trends? (10:16)

Why is "filling your cup" as a photographer important when the industry is about serving clients? (15:55)

What does "being who you are" mean to Lisa (19:25)

When people only read a website for 55 seconds, do we have time to communicate our personality effectively on our website? (32:50)

Where's the balance between personality and value proposition? (36:40)

How can the stage a business is in can affect the level of priority you give to personality vs value proposition? (40:30)

Ways to bring personality and value proposition to your website (45:00)
1. Look at your website analytics
2. Use story prioritization

Recommended Tools for Website Analytics (46:30)
– Google Analytics
– Instagram Insights
– Squarespace

How to use stories to communicate and connect with clients on your website (56:18)

Links:
https://www.charitywater.org
Lisa's Previous Episode 550
ellettestudio.com
instagram.com/ellettestudio
nathanholritz.com
photographersedit.com
squarespace.com
heap.io