Episode 550: How to Infuse Your Personality in Your Brand – Lisa Aihara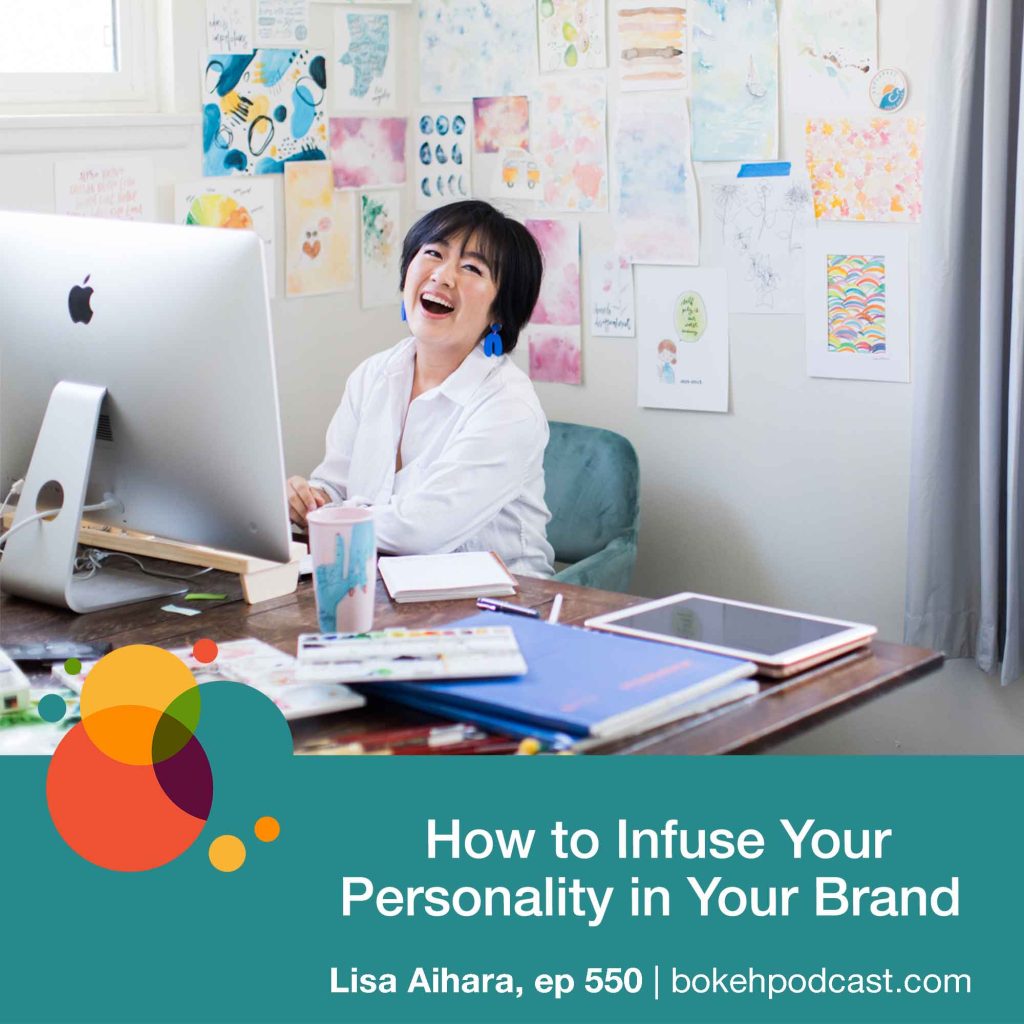 Do you feel that your brand conveys the appropriate message about who you are and what your business offers to potential customers? If not, maybe it is time to rebrand!
Lisa Aihara joins us for episode 550 of The Bokeh Podcast to share insight into why intentionality in branding is so important, and why your brand isn't simply pretty colors and photos on your website. Listen in to hear the building blocks of brand design, as well as how you can create a balance of infusing your personality into your brand while keeping the practicality of a clear value proposition.
The Bokeh Podcast is brought to you by Photographer's Edit: Custom Editing for the Professional Photographer. You can subscribe to the Bokeh podcast on the Apple podcast app, follow on Spotify, add to your playlist on Stitcher, or listen on Overcast.
Show Notes

Brand position (2:19)

Creating a great customer experience (5:34)

Technique for time management (9:21)

Outsourcing/Delegation (10:51)

Book recommendation (11:35)
https://brenebrown.com/book/the-power-of-vulnerability/

What is a healthy balance between infusing personality and being practical in your branding? (16:48)

Should we combine our personality into our brand position statement or infuse it on our website in other places? (22:05)

4 Building Blocks of Brand Design: (25:30)
1. Logo
2. Colors
3. Fonts
4. Photos
(Plus patterns and illustrations are bonuses)

Why does a logo carry less weight than colors or other building blocks? (26:39)

What is the significance of font in branding? (28:40)

How should photographers approach photos for their website? (30:28)

How to build your color palette (33:13)

Why should photographers narrow down their brand position into keywords to help drive decision-making? (37:05)

Links:
https://www.charitywater.org
https://www.ellettestudio.com/
https://www.instagram.com/ellettestudio
https://www.googlefonts.com
https://www.coolors.co
Free Resources from Lisa:
https://view.flodesk.com/pages/6119e452d42241134b1c0b58