Episode 626: Marketing Beyond Social Media – Jane Goodrich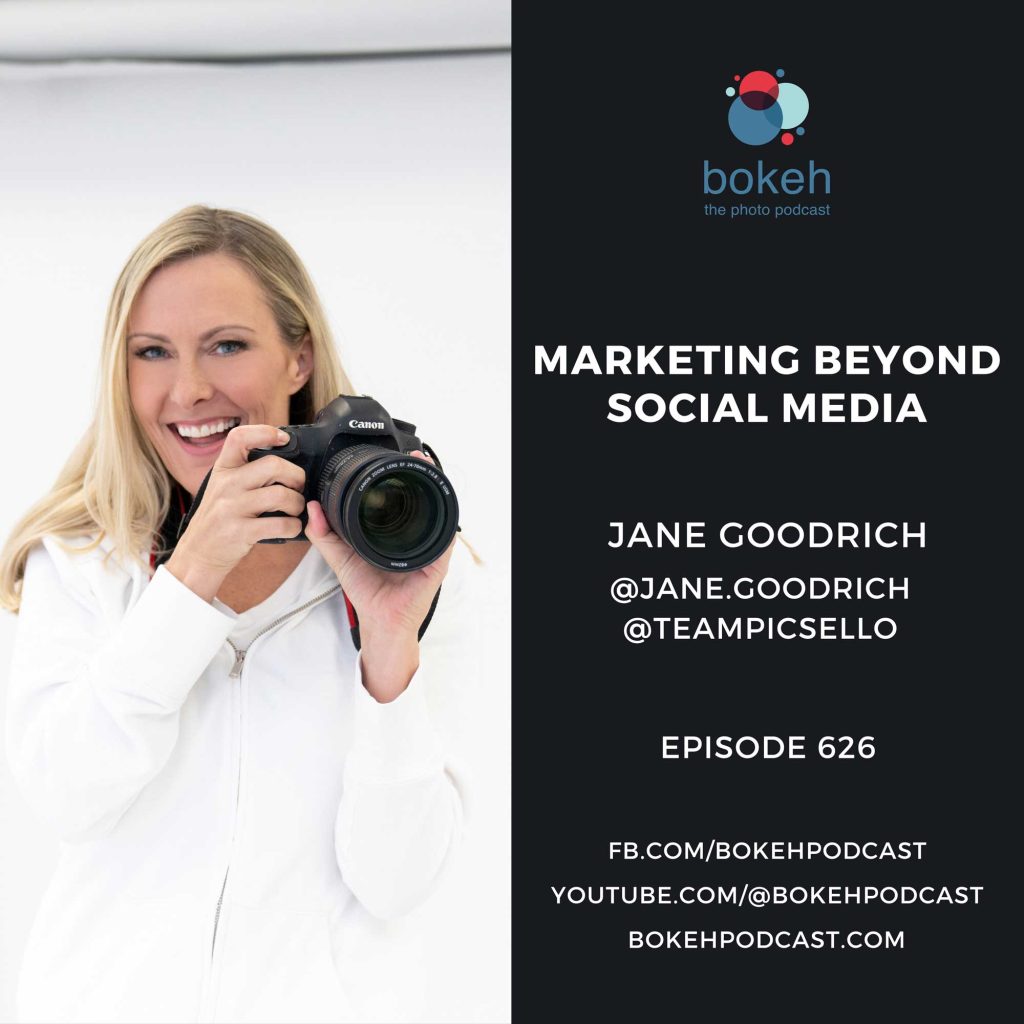 While social media is the most convenient and most popular method of business-building to discuss in 2023, we can't forget that there are a variety of alternative sources of business! Photographer and entrepreneur, Jane Goodrich, is here to shed light on a few of those alternatives that will help you build your photography business this year!

The Bokeh Podcast is brought to you by Photographer's Edit: Custom Editing for the Professional Photographer. You can subscribe to the Bokeh podcast on the Apple podcast app, follow on Spotify, add to your playlist on Stitcher, or listen on Overcast.
Show Notes:

What is one big principle that Jane follows to allow her to effectively manage time? (4:00)
Why does Jane encourage photographers to go beyond social media for marketing efforts? (11:18)
3 specific ways that photographers can market in ways other than social media (14:45)
Connect with others in person
Utilize your website through SEO optimization
Build and nurture your email list
How can Picsello help photographers with marketing outside of social media? (35:10)
Use code "Bokeh30" to receive 30% off your first year with Picsello at https://picsello.com!
Links:
https://instagram.com/teampicsello
https://picsello.com
https://janegoodrich.com
https://facebook.com/picsello