Episode 627: How to Get Reviews for Your Business – Misha Guseynov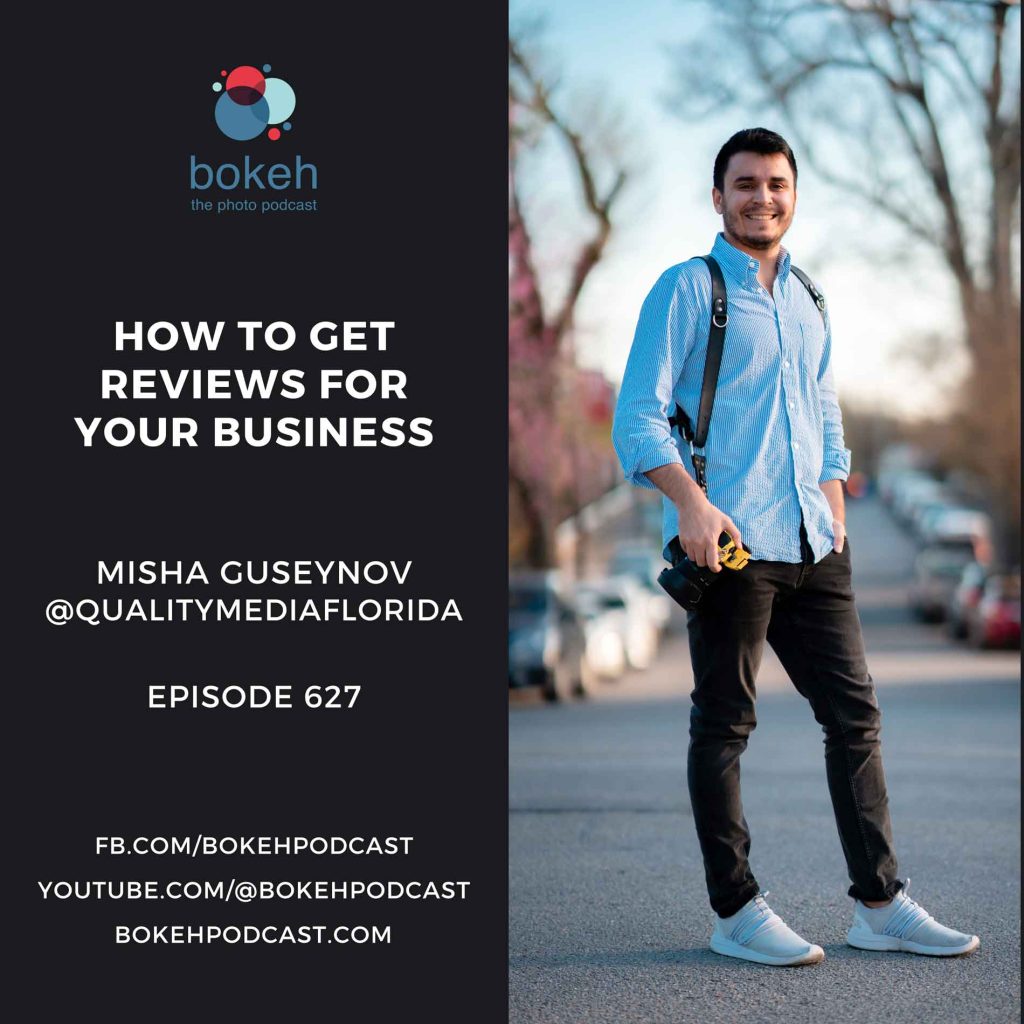 One of our most valuable sources of business is referrals, and referral business is largely driven by customer reviews! Misha Guseynov is a successful, Miami-based wedding photographer who has amassed over 500 reviews in less than 3 years! He is joining us to share his strategy so you can increase the number of public reviews you're getting from your clients, and grow your business as a result!

The Bokeh Podcast is brought to you by Photographer's Edit: Custom Editing for the Professional Photographer. You can subscribe to the Bokeh podcast on the Apple podcast app, follow on Spotify, add to your playlist on Stitcher, or listen on Overcast.
Show Notes:
How does Misha run a successful business yet still have time for himself? (3:20)
Which platforms does Misha get the majority of his reviews on? (11:20)
How customer experience drives positive reviews (16:47)
1. Communication
2. Quality
How does Misha encourage clients to share reviews? (26:35)
1. Expectations management
2. Reminders
How do you handle a negative review? (32:07)
How can photographers leverage their reviews to get more clients? (39:50)
Links:
https://qmflorida.com
https://instagram.com/qualitymediaflorida