Episode 628: How to Create Better Candid Images – Charles Moll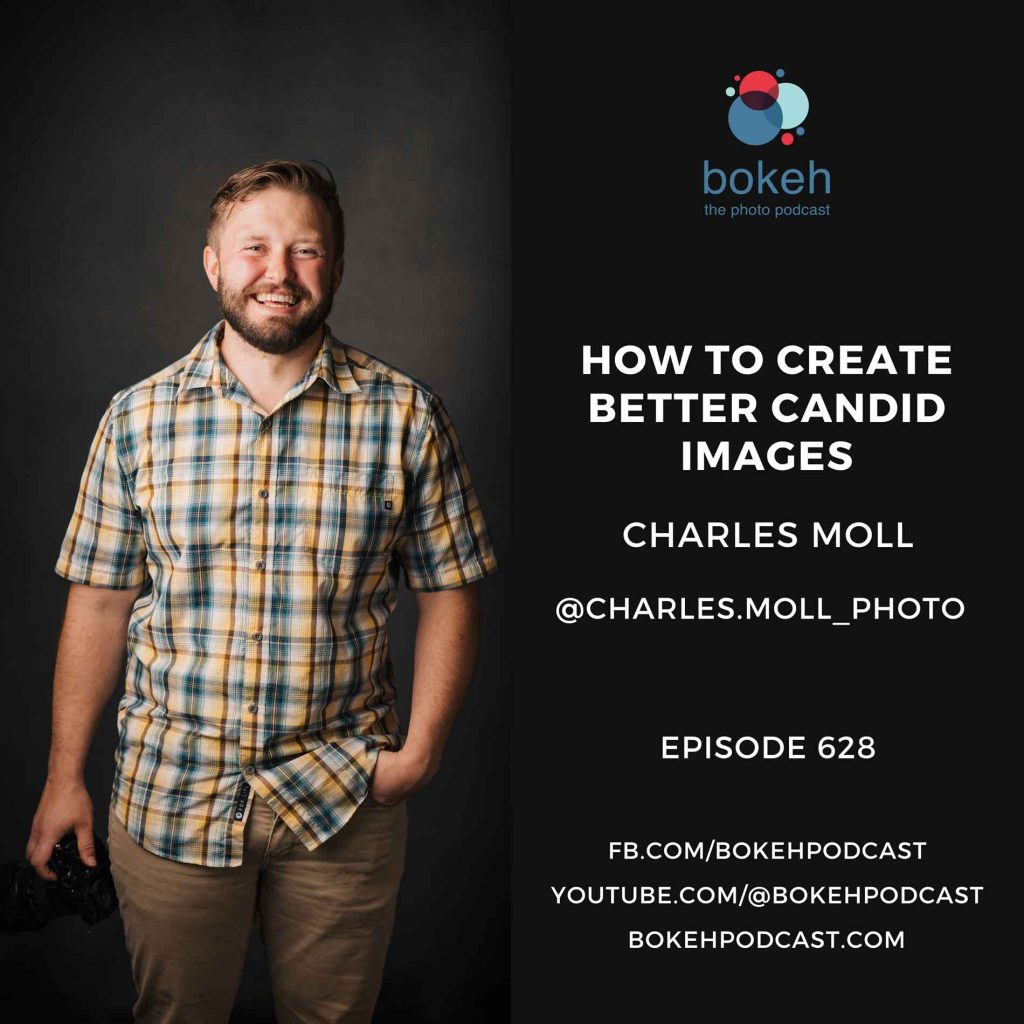 Curious about how to create better candid photos for your portrait or wedding clients? Listen in to this conversation with photographer Charles Moll to learn the key principles that drive his candid photography!

The Bokeh Podcast is brought to you by Photographer's Edit: Custom Editing for the Professional Photographer. You can subscribe to the Bokeh podcast on the Apple podcast app, follow on Spotify, add to your playlist on Stitcher, or listen on Overcast.
Show Notes:
Charles's introduction and background (2:35)
What big idea has allowed Charles to find a balance between work and personal life (5:20)
How does Charles define "candid" photography? (14:30)
8 Ideas for taking great candid photos (16:50)
Mindset:
1. People over portfolio
2. Be fully present
3. Be confident – practice!
Practical:
4. Blend in
5. Get close to your subject
6. Look outside of the big moments
7. Eliminate distracting elements
8. Pose and wait
Links:
https://charlesmoll.com
https://instagram.com/charles.moll_photo