Episode 625: How to Book More Destination Weddings – Lilly and Vic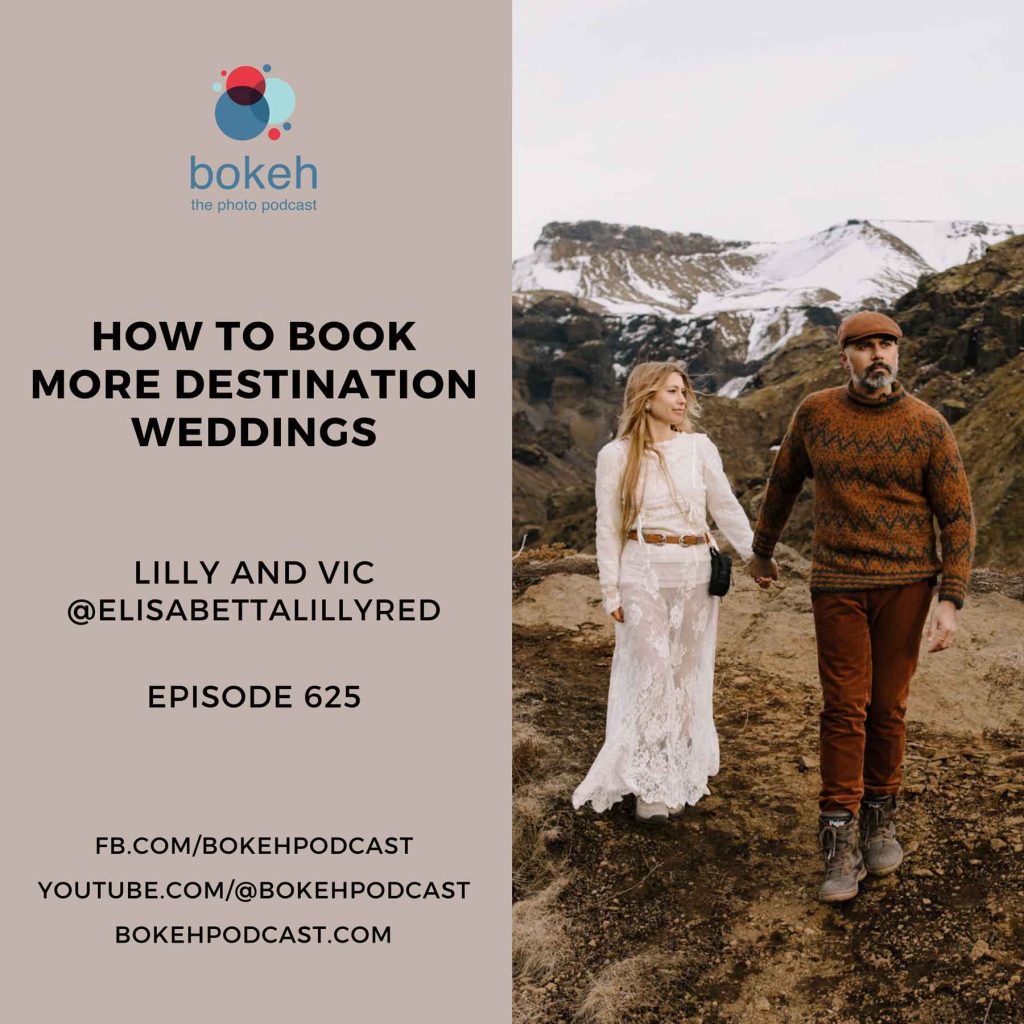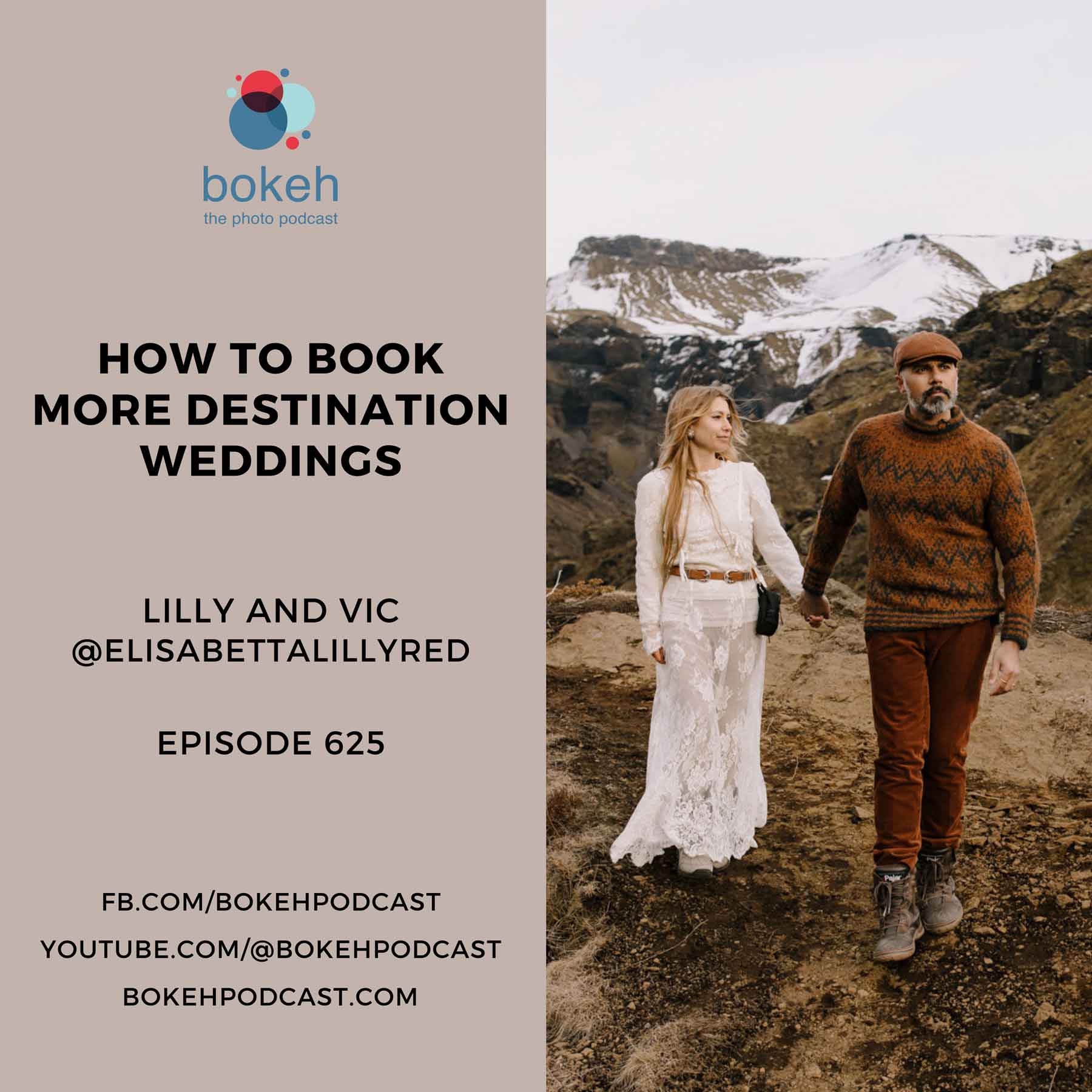 Make money traveling to beautiful locations to photograph couples in love? Destination weddings seem idyllic, but how do you even get your first? And then if you want to build a business around destination weddings, how do you go about that process? Listen in to this conversation with Lilly and Vic to learn how!

The Bokeh Podcast is brought to you by Photographer's Edit: Custom Editing for the Professional Photographer. You can subscribe to the Bokeh podcast on the Apple podcast app, follow on Spotify, add to your playlist on Stitcher, or listen on Overcast.
Show Notes:

What big principle enables Lilly and Vic to run a successful business while still having a life? (6:45)
Lilly and Vic's photography backstory (13:02)
Tips and strategies for diving into destination wedding photography (20:20)
1. Identify your style and brand
2. Create content
3. Develop marketing funnels using your content
4. Provide an epic client experience
5. Stay consistent in the small steps
Links:
https://instagram.com/elisabettalillyred
https://lillyred.it