Episode 588: Key Principles for Hiring Great Second Shooters – Nathan Desch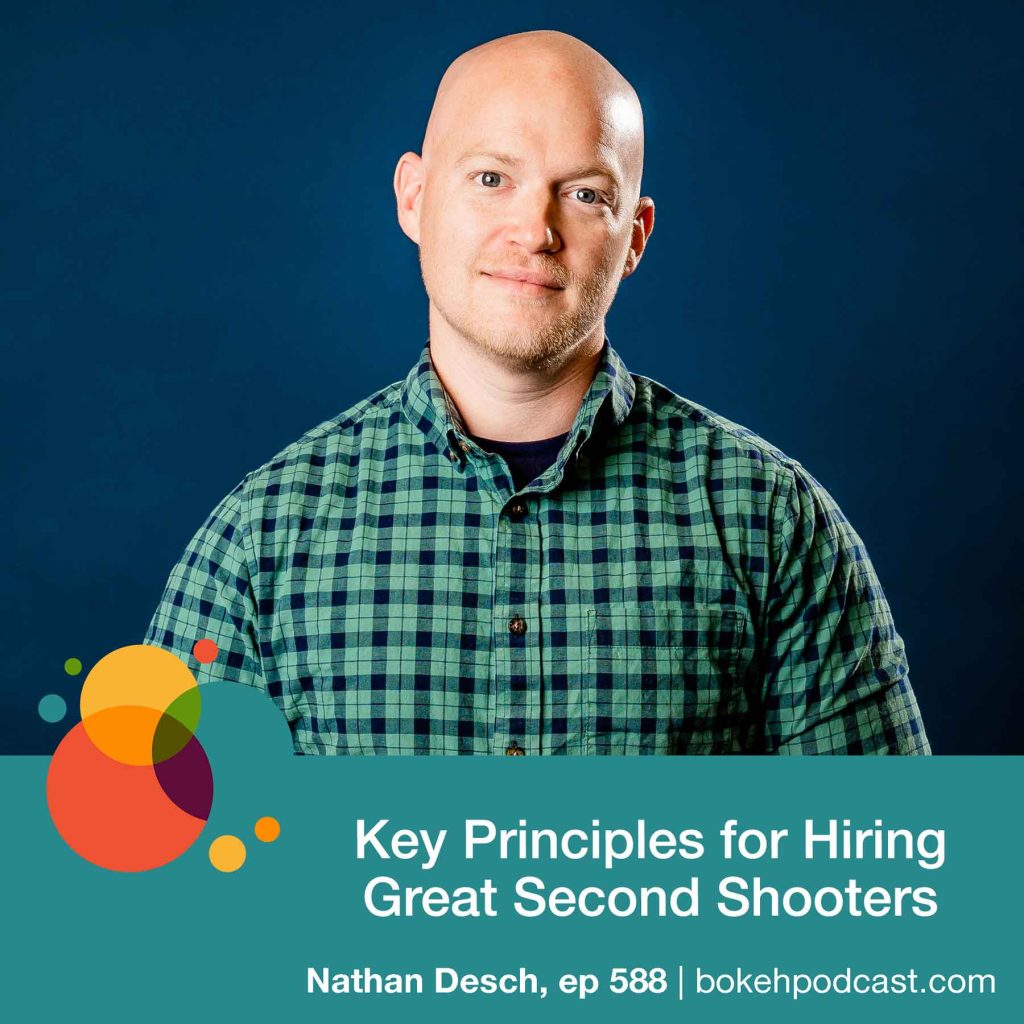 It can be so tough to find the right second shooter or photo assistant to represent our brand well! Listen in to the conversation with photographer Nathan Desch today to learn a smarter, more effective approach to connecting with the right people!

The Bokeh Podcast is brought to you by Photographer's Edit: Custom Editing for the Professional Photographer. You can subscribe to the Bokeh podcast on the Apple podcast app, follow on Spotify, add to your playlist on Stitcher, or listen on Overcast.
Show Notes:

Nathan's introduction (1:30)
What are the biggest challenges that photographers face when hiring second shooters (2:54)
What common mistakes do photographers make when hiring a second shooter? (7:14)
What key principles should photographers keep in mind when hiring second shooters? (12:02)
1. Find a photographer whose style is in alignment with yours
2. Explore the photographer as an individual to learn about their personality
3. Read reviews for potential second shooters
How does Shoot With Me apply these key principles when hiring a second shooter? (18:42)
**ShootWith.Me is offering a complimentary profile audit to our listeners! Simply create your account from the link below!**

Links:
https://www.shootwith.me/Bokeh
https://instagram.com/shootwith.me