Episode 584: How to Prepare to Outsource Anything – Rebecca Jones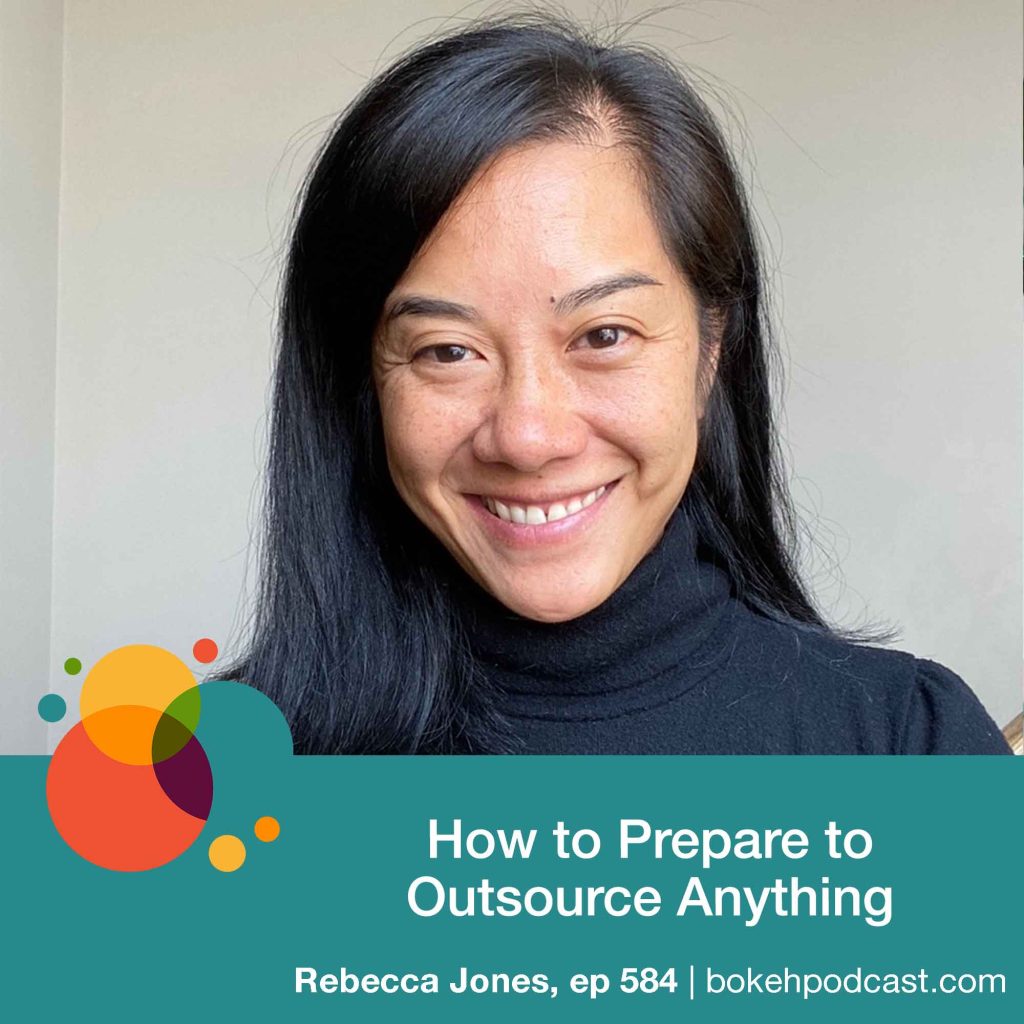 You can only grow a business so much when you're doing all the work yourself, but delegating editing, album design, administrative tasks – or anything else – can be super stressful! Listen in to this important episode as Rebecca Jones shares 4 important steps photographers should take for a successful outsourcing or hiring experience!

The Bokeh Podcast is brought to you by Photographer's Edit: Custom Editing for the Professional Photographer. You can subscribe to the Bokeh podcast on the Apple podcast app, follow on Spotify, add to your playlist on Stitcher, or listen on Overcast.
Show Notes:

Rebecca's Intro and Business Information (2:25)
Why is there a tendency for photographers to not consider organization and structure? (4:45)
Why is there hesitation to outsource and delegate tasks? (7:05)
How can we change our mindset of needing to have control so that we can outsource? (9:11)

What to consider before outsourcing or hiring in your business (11:40)
1. Determine your business goals
2. Evaluate what you want to outsource
3. Have clear systems set up prior to outsourcing
4. Leverage technology by using project management tools
Links:
https://www.rebeccajones.co
https://www.instagram.com/rebeccajones_solutions
https://todoist.com/
https://trello.com/en
https://asana.com/