Episode 585: How to CREATE Work-Life Balance – Jenna Henderson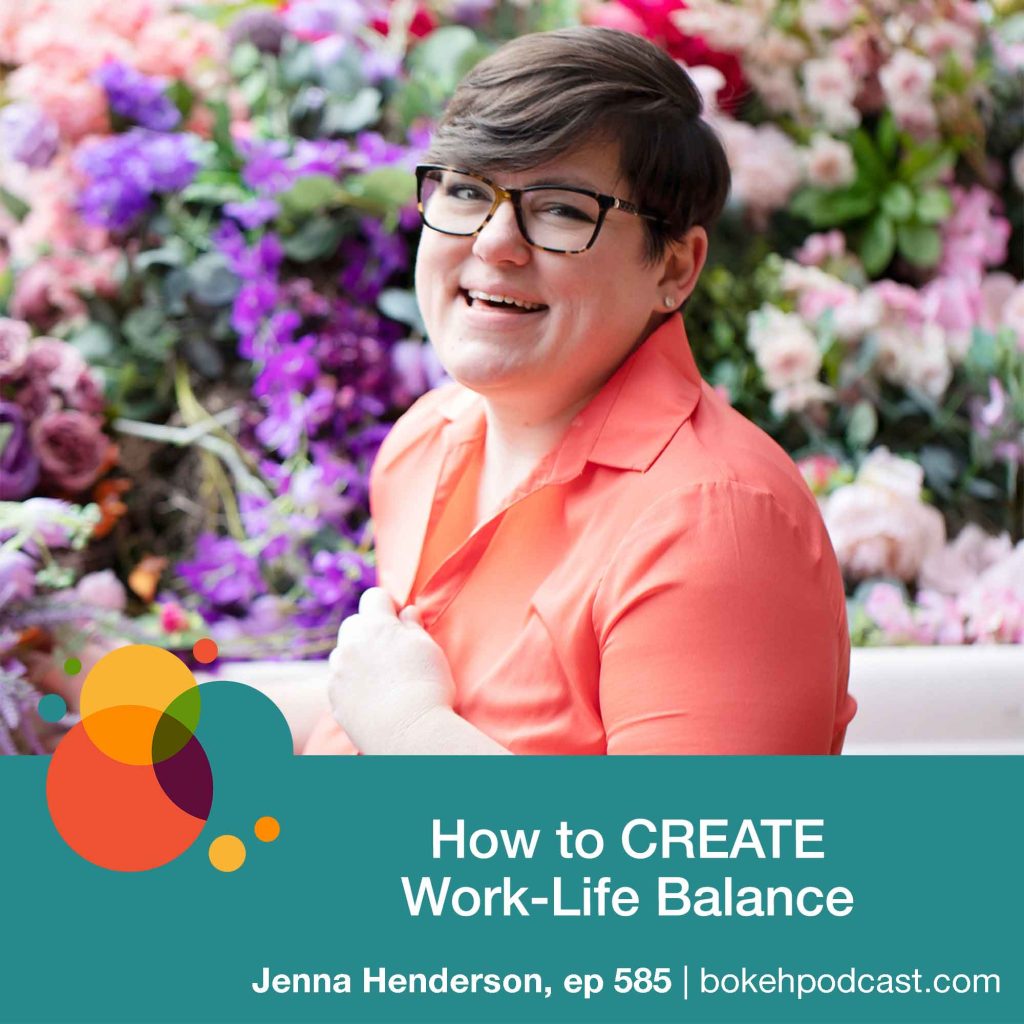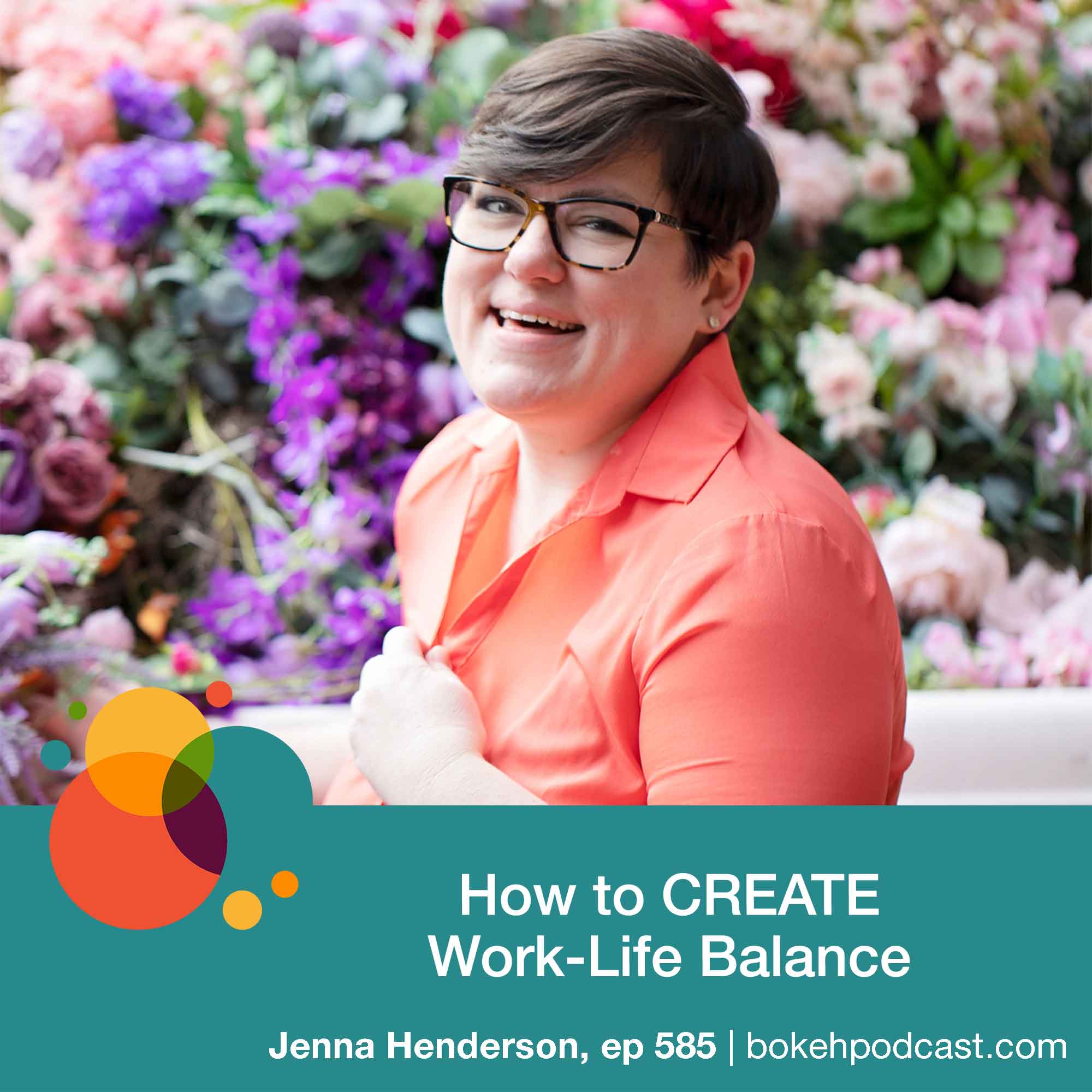 Do you want a better work-life balance? It's not going to happen automatically! Listen in to this conversation with Jenna Henderson as we talk about specific ways to go about CREATING the freedom and flexibility that we all want as business owners!

The Bokeh Podcast is brought to you by Photographer's Edit: Custom Editing for the Professional Photographer. You can subscribe to the Bokeh podcast on the Apple podcast app, follow on Spotify, add to your playlist on Stitcher, or listen on Overcast.
Show Notes:

Jenna's Introduction (1:45)
Why do photographers tend to associate their identity with their work? (3:20)
What does work-life balance actually mean? (5:15)
4 big ideas for creating work-life balance (11:58)
1. Establish values and vision
2. Establish clarity in numbers
3. Set boundaries
4. Including white space on your calendar
How did Jenna learn how to understand the numbers in her business? (19:22)
How can we avoid FOMO when we set boundaries? (22:38)
Links:
https://www.jennaclicks.com
https://www.instagram.com/jennahendersonphoto
https://www.brightbossacademy.com