Episode 530: How to Overcome New Business Challenges – Christora Osters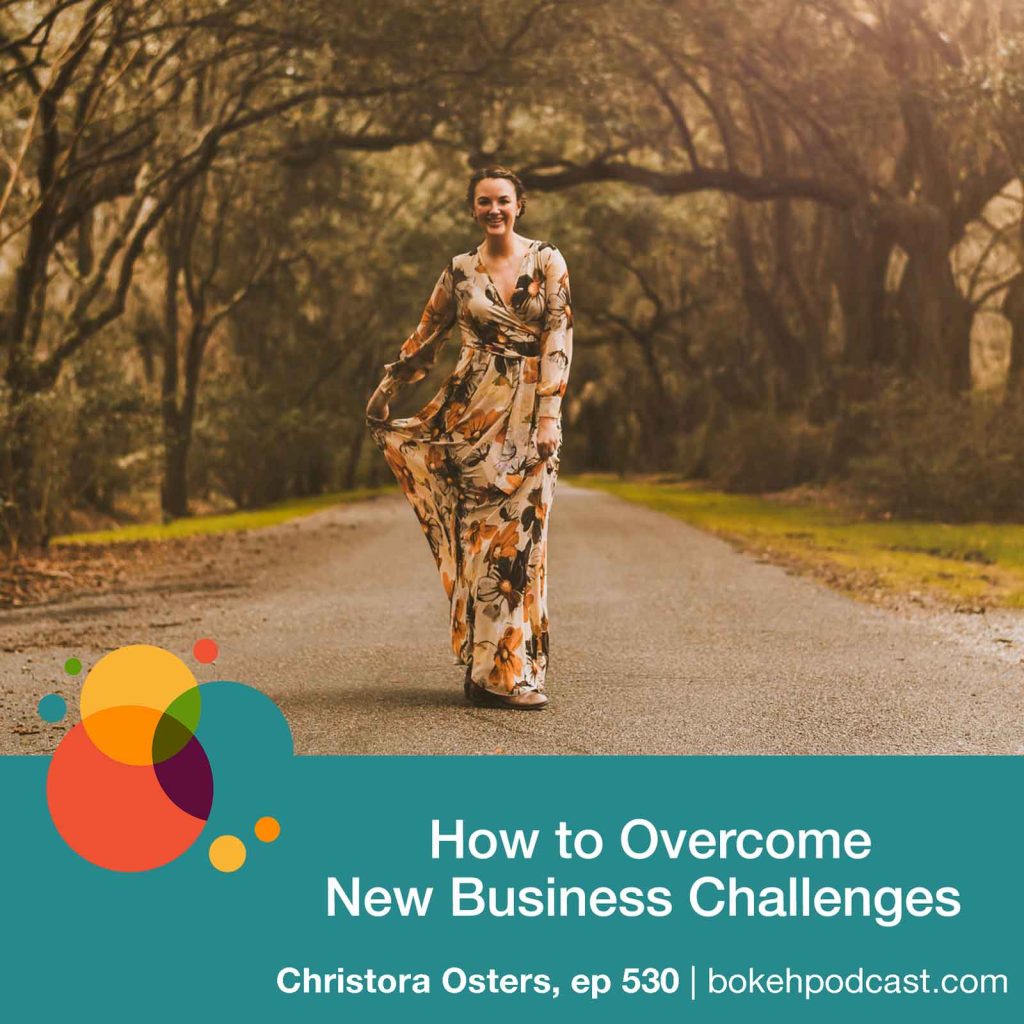 We are in the midst of what has been called "The Great Resignation" in 2021. People are leaving their jobs, and many are starting their own businesses. But is it really that easy?
It can be if you follow the advice that Christora Osters gives in episode 530 of The Bokeh Podcast! Listen in to hear about some of the challenges and unexpected setbacks that most new business owners face, and also the proactive strategies for dealing with them. Heed the advice and you'll be on your way to building and growing a successful company!
The Bokeh Podcast is brought to you by Photographer's Edit: Custom Editing for the Professional Photographer and Miilu: The Simplest Way to Create and Manage Timelines and Shot Lists for the Events You're Photographing. You can also subscribe to the Bokeh podcast on the Apple podcast app, follow on Spotify, add to your playlist on Stitcher, or listen on Overcast.
Show Notes

Brand Position (3:06)

Creating a great customer experience (12:52)

Technique for time management (26:36)

Outsourcing/Delegation (38:41)

Book Recommendation (48:17)
Atomic Habits by James Clear

3 things to expect when starting a business (51:15)
1. The cost of starting a business and the cost of running a business are 2 different things!
2. People will not just come to you when they see your photos – marketing is key!
3. Expect to have moments of failure – figure out why there are failures and make changes!

Marketing challenges and strategies for starting a new business  (57:07)
1. Reactive vs. Proactive marketing strategies
2. Understand SEO
3. Conduct market research to learn about your competition

How to create a balance between the "grind" and having a life when starting a business (1:06:39)

Links:
https://www.charitywater.org
https://www.instagram.com/greenapplephotoky
https://greenappleweddings.co/