Episode 514: How to Maximize the Value of Styled Shoots – Leandra Caprini-Rosica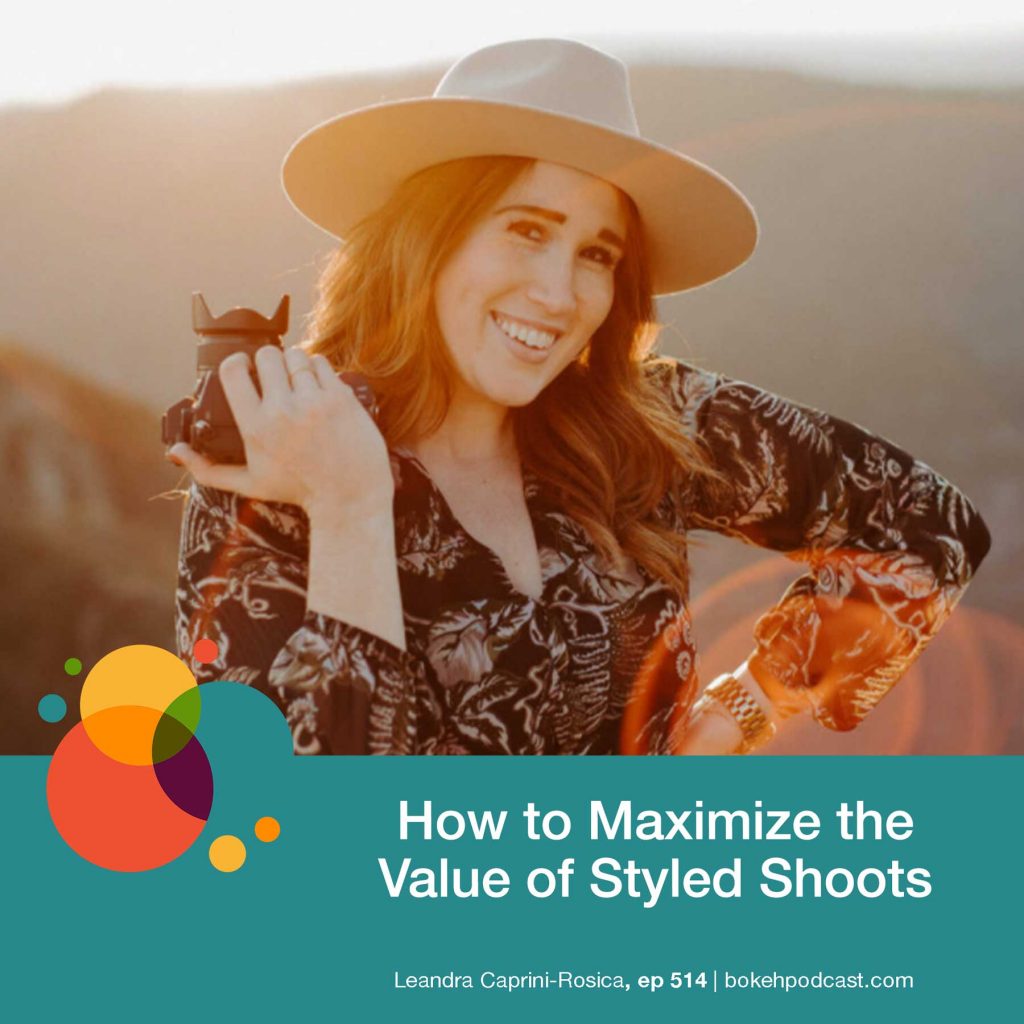 Styled shoots are only beneficial for creating content for submissions to publications. WRONG! Styled shoots can be maximized to grow relationships and ultimately your business!
Take the lead from Leandra Caprini-Rosica in episode 514 of the Bokeh Podcast, and begin creating styled shoots with the goal of building relationships! Listen in as she shares several opportunities that photographers can capitalize on through these shoots in order to build those relationships that matter!
The Bokeh Podcast is brought to you by Photographer's Edit: Custom Editing for the Professional Photographer and Miilu: The Simplest Way to Create and Manage Timelines and Shot Lists for the Events You're Photographing. You can also subscribe to the Bokeh podcast on the Apple podcast app, follow on Spotify, add to your playlist on Stitcher, or listen on Overcast.