Episode 532: How to Implement Long-Form Portrait Sessions – Rachel Larsen Weaver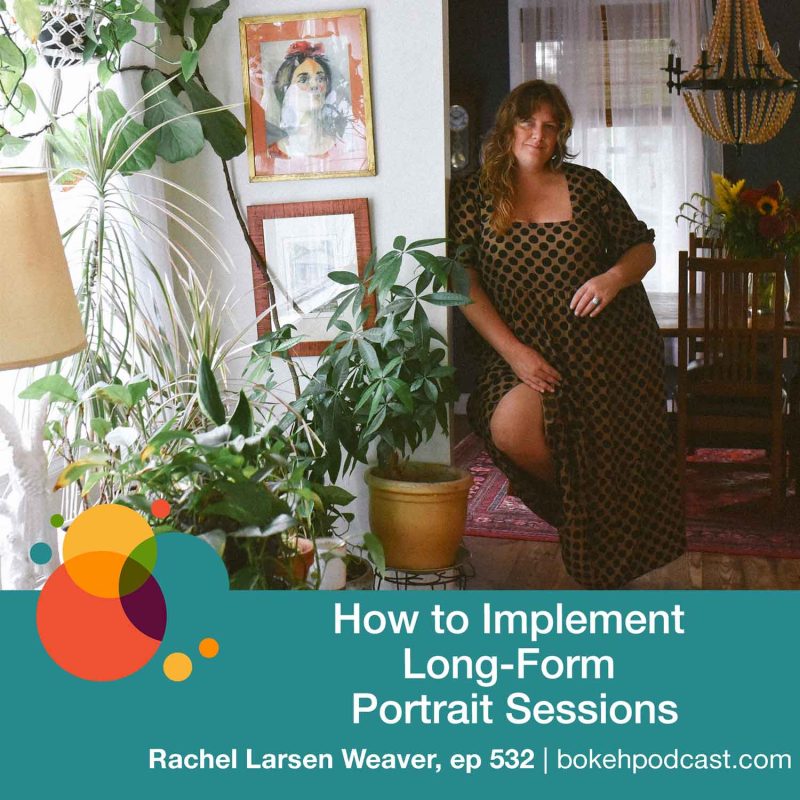 Slowing down and truly being present with clients can lead to beautiful, real-life images being captured. Implementing long-form sessions into your business can help you do just that.
In episode 532 of The Bokeh Podcast, Rachel Larsen Weaver takes us on the journey of her long-form sessions, and explains why this format works for her business. Listen in as she shares how she uses film and everyday messy life to document the true art that is the life of her clients.
The Bokeh Podcast is brought to you by Photographer's Edit: Custom Editing for the Professional Photographer and Miilu: The Simplest Way to Create and Manage Timelines and Shot Lists for the Events You're Photographing. You can also subscribe to the Bokeh podcast on the Apple podcast app, follow on Spotify, add to your playlist on Stitcher, or listen on Overcast.