Episode 618: How to Get Your Life Back with a CRM – Jorge Bernardes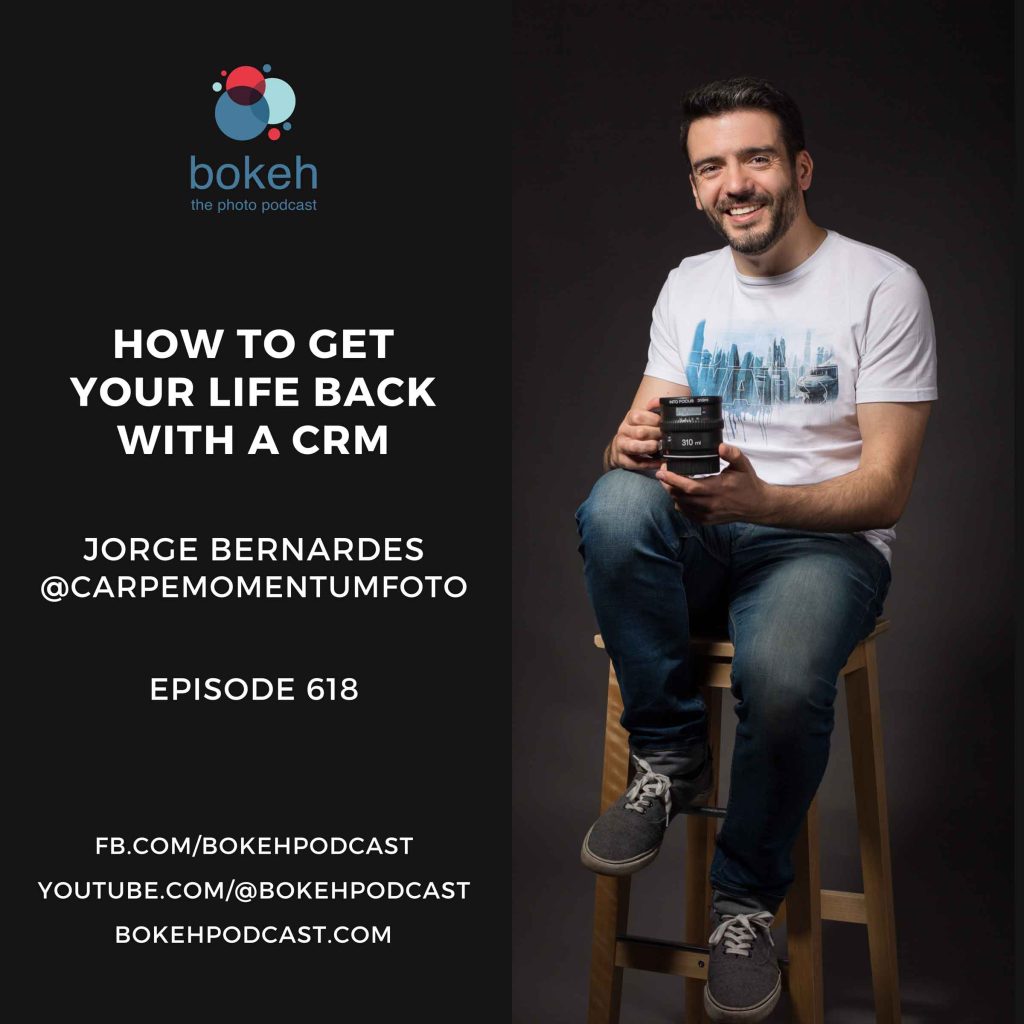 We have a lot of moving parts to keep up with as photography business owners, and the whole experience can get quite overwhelming at times! Fortunately, there are incredible tools in CRM's that will help us streamline our workflow, minimize overwhelm, and have more freedom as business owners. Listen in to this conversation with photographer Jorge Bernardes to learn how!

The Bokeh Podcast is brought to you by Photographer's Edit: Custom Editing for the Professional Photographer. You can subscribe to the Bokeh podcast on the Apple podcast app, follow on Spotify, add to your playlist on Stitcher, or listen on Overcast.
Show Notes:
Jorge's Introduction (3:50)

What is one big principle that has enabled Jorge to maintain a life while running his business? (6:00)
Can being organized and structured actually allow you to be more creative? (9:45)
What is one big idea or principle that has allowed Jorge to grow his business? (13:20)
How does Jorge decide what to focus his time on? (18:20)
How would Jorge define organization or "being organized"? (25:35)
3 important principles of strong organization (28:11)
1. Simplify
2. Systematize workflow
3. Analyze the work and start over
What are a few key features photographers should look for in a CRM? (37:36)
1. Ability to handle common tasks
2. Flexibility to meet your workflow
3. Ability to integrate with other systems
How can photographers minimize the frustrations and time it takes to set up a CRM? (46:00)
1. Have faith in the benefit of implementing systems
2. Outline workflow prior to setting up the CRM
3. Remember that it doesn't have to be perfect from the start
4. Hire a service to set up the CRM for you

Links:
https://carpemomentumfoto.com
https://carpemomentumfoto.com/studioninja
https://instagram.com/carpemomentumfoto
https://studioninja.co