Episode 598: How to Build a Profitable Business in a Shorter Workweek – Tracy Kirkland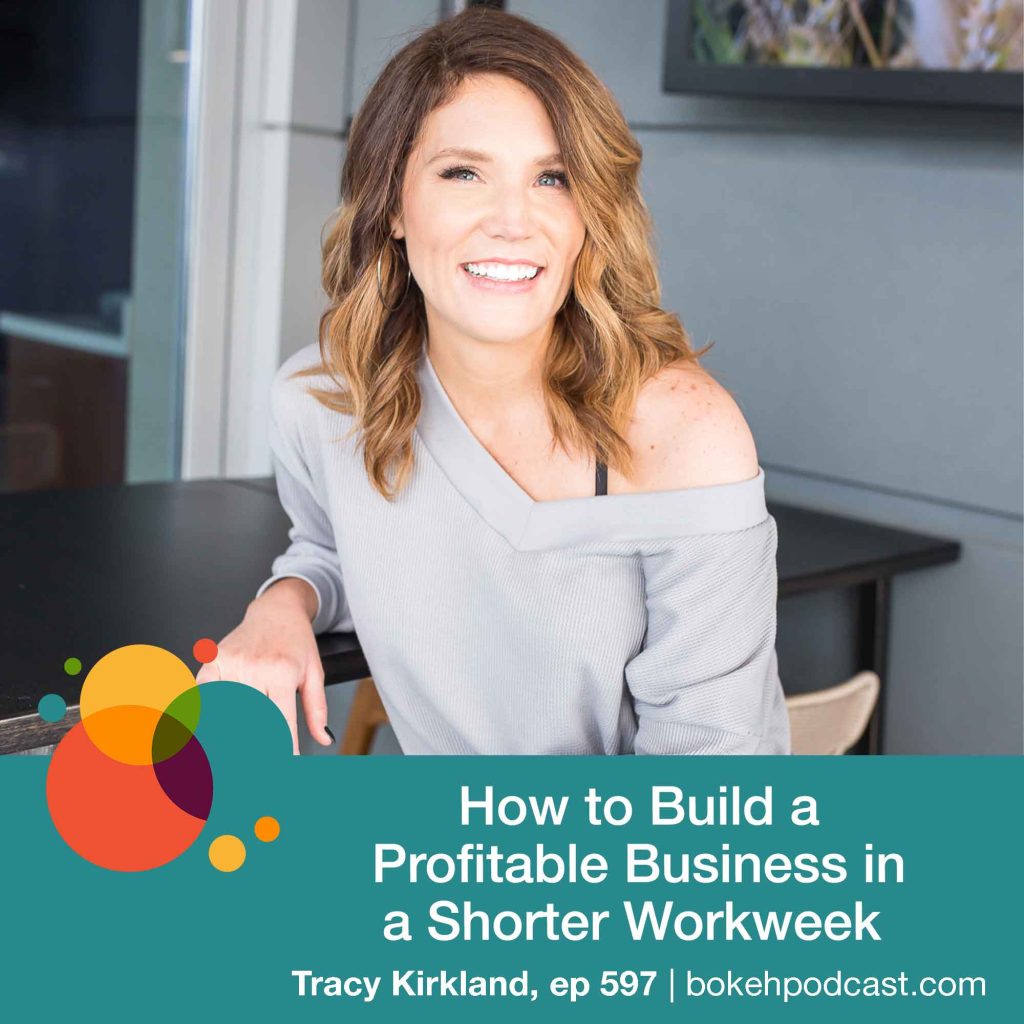 There's no minimizing hard work, but there's a BIG difference between being busy and being effective. In today's episode with Tracy Kirkland, learn how to structure your business to make more money with less busywork – and free up a bit of time in your life!

The Bokeh Podcast is brought to you by Photographer's Edit: Custom Editing for the Professional Photographer. You can subscribe to the Bokeh podcast on the Apple podcast app, follow on Spotify, add to your playlist on Stitcher, or listen on Overcast.
Show Notes:

Tracy's Introduction (3:35)
Tracy's backstory into how she developed a shorter workweek (7:55)
Is Tracy's model applicable to all types of photographers – not just portrait photographers? (12:30)
What is the balance between creating freedom and flexibility in your work schedule and putting in the necessary work to grow your business? (16:43)
Where should photographers start when determining how to set up their work schedule? (23:49)
What are the most important principles photographers should implement in order to shorten their workweek? (27:07)
1. Determine your baseline numbers (revenue needed, # of days you want to work, cost per client)
2. Create a strategic workflow for each client
3. Give up time-wasting tasks
4. Plan a marketing strategy
What does "time wasting" mean to Tracy? (34:15)
Where did Tracy start when creating a website that is "high-performing"? (39:25)
What is the best way for photographers to start planning their marketing for the entire year? (45:10)


Links:
https://instagram.com/itstracylynn
https://tracylynncoaching.com
https://later.com