Episode 478: How to Bring the Right Energy to Client Relationships – Lisa Gilbert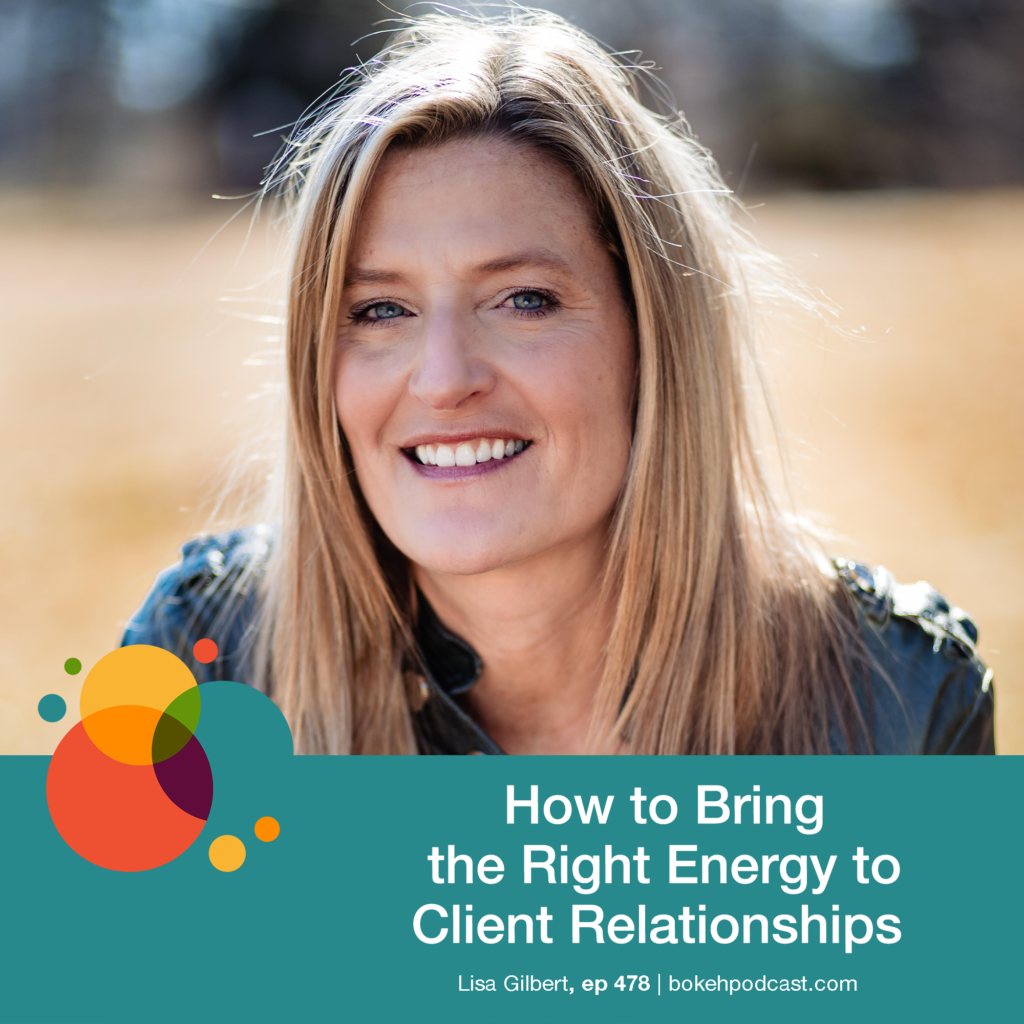 Everybody scream, "Monkey"! Do you find ways to create memorable experiences for your clients, or are you still stuck in the "say cheese" rut that everyone else is a part of?
In episode 478 of The Bokeh Podcast, Lisa Gilbert brings the energy and ideas that we all want to experience when interacting with a photographer! Listen in to hear her tips and tricks for forging memorable client relationships.
The Bokeh Podcast is brought to you by Photographer's Edit: Custom Editing for the Professional Photographer and Miilu: The Simplest Way to Create and Manage Timelines and Shot Lists for the Events You're Photographing. You can also subscribe to the Bokeh podcast on the Apple podcast app, follow on Spotify, add to your playlist on Stitcher, or listen on Overcast.
Show Notes

Brand Position: (5:28)
Wedding and Portrait photographer in coastal Massachusetts focused on bright, fun, colorful photography capturing the moments that tell a story.
Customer Experience: (12:12)
Time Management (17:18)
Delegation/Outsourcing: (22:52)
1. Accounting
2. Editing
3. CRM
Book Recommendations: (32:35)
Decisive Moment by Henri Cartier-Bresson
You Are a Badass by Jen Sincero
Untamed by Glennon Doyle
Picture Perfect Practice by Roberto Valenzuela
What is energy? (39:50)
How to Bring Positive Energy to Client Relationships: (52:50)
1. Keep interactions conversational
2. Keep up with trends and memes to stay relevant
3. Get to know the client as a person
4. Bring humor to the experience
5. Be confident in your technical skills so that you are free to be in the moment with clients
Links:
lisagilbertphotography.com
instagram.com/lisagilbertphotography
fb.com/lisagilbertphotography
Sprout Studio
17 Hats
Untethered Soul by Michael Singer