Episode 472: How Personal Branding Trumped a Marketing Budget – Brittney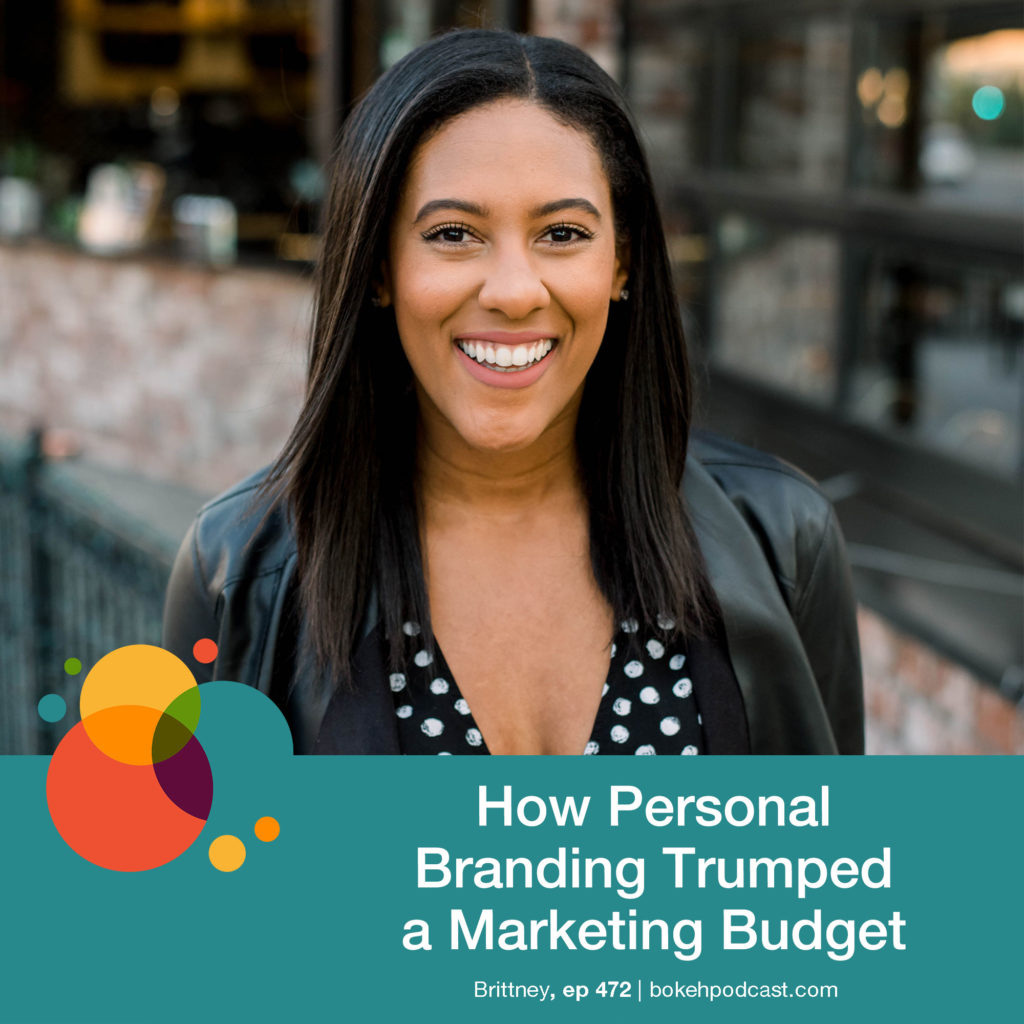 Marketing budgets are tight for new business owners, but what if you could bring in new clients without spending a dime on marketing?
In episode 472 of the Bokeh Podcast, Brittney shares how she leveraged personal branding to make $6K a month as a brand new, part-time photographer while spending $0 on marketing. Listen in to hear her 5 strategies for booking clients without a marketing budget.
The Bokeh Podcast is brought to you by Photographer's Edit: Custom Editing for the Professional Photographer and Miilu: The Simplest Way to Create and Manage Timelines and Shot Lists for the Events You're Photographing. You can also subscribe to the Bokeh podcast on the Apple podcast app, follow on Spotify, add to your playlist on Stitcher, or listen on Overcast.
Show Notes

Brand Position:  (5:41)
Helping female entrepreneurs grow their business and brand through strategic brand photography that captures their authenticity and authority in their industry.
Client Experience: (14:44) Clear communication and setting expectations are crucial to an enjoyable and successful experience.
Outsourcing/Delegation: Website and Editing (25:21)
Book Recommendations: (29:12)
The Defining Decade: Why Your 20's Matter by Meg Jay
Biggest lessons learned from starting a business in her 20's (33:24)
Mindset shift from victim to victor through self development (37:15)
What is personal branding? (47:31)
5 ways to book clients without a marketing budget: (49:05)
1. Show your face and show up on social media
2. Use yourself and your own success as an example
3. Give expert advice and inspirational content ahead of time
4. Networking
5. Creating an online community
Links:
https://brittneyjeanphotography.com
https://www.instagram.com/brittneyjeanphotography
Facebook.com/brittneyjeanphoto
Marketing Made Simple by Donald Miller